Loretta Lynn Recruits Carrie Underwood, Reba + Others For New Album
By Lauryn Snapp
January 5, 2021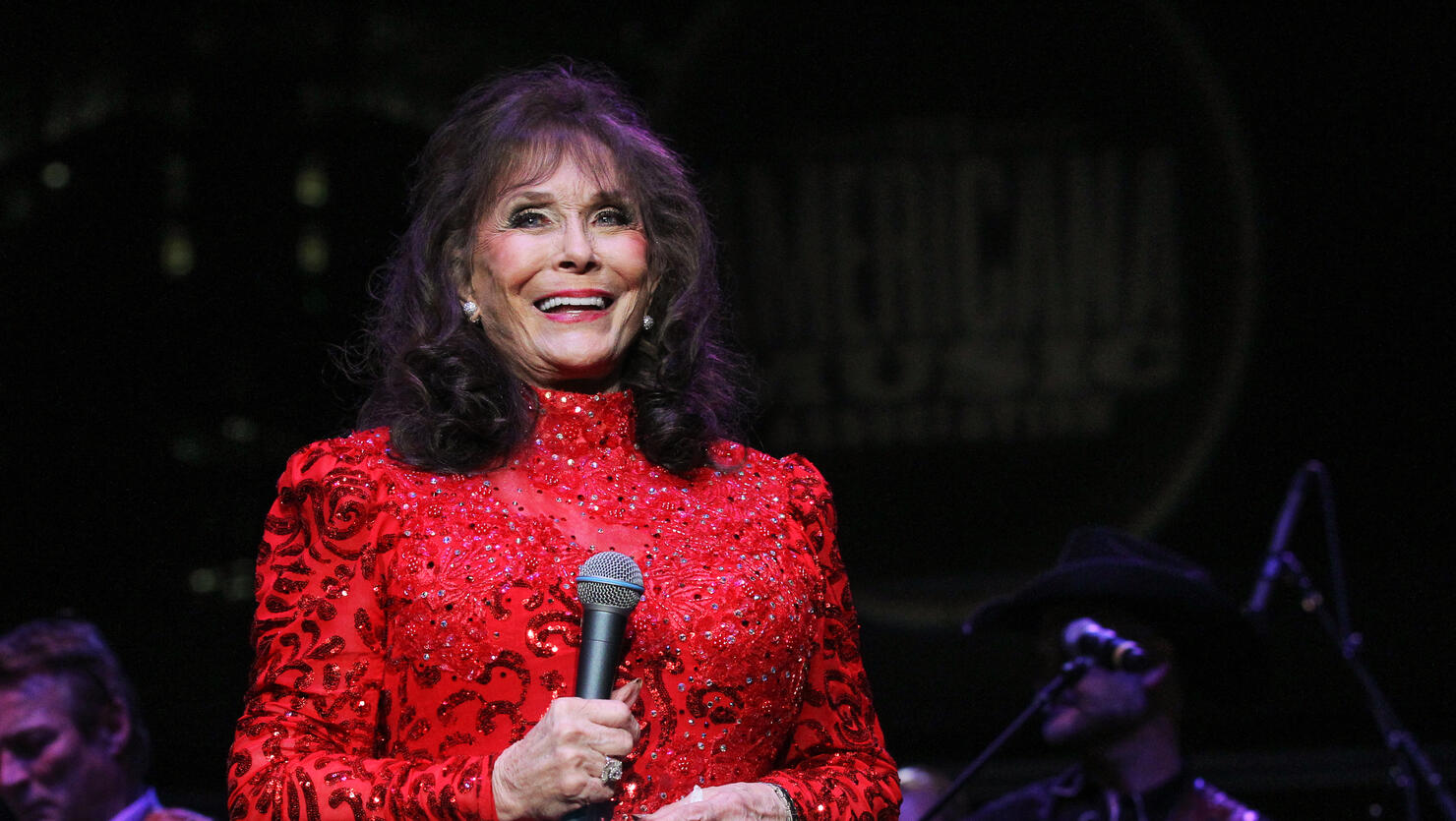 Leave it to Loretta Lynn to forever carry the torch for country music's female icons.
The 88-year-old country legend has announced that she will deliver a new album in 2021, which will feature country music's leading ladies from every time period.
'Still Woman Enough' is a 13-track project that traces traditional country music from its roots, including several of Loretta's biggest hits, and will continue to spotlight songs that support the genre's future. 
To make it all possible, Loretta has recruited several of country music's most prominent contemporary female stars to join her. Reba McEntire, Carrie Underwood, Margo Price, and Tanya Tucker are featured guest vocalists on the project. 
"I am just so thankful to have some of my friends join me on my new album. We girls gotta stick together," says Loretta in a statement with the press. "It's amazing how much has happened in the 50 years since 'Coal Miner's Daughter' first came out, and I'm extremely grateful to be given a part to play in the history of American music."
Look for 'Still Woman Enough' to be available everywhere on March 19, 2021. 
Loretta Lynn, Still Woman Enough Track Listing:
1. "Still Woman Enough" (feat. Reba McEntire and Carrie Underwood) (written by Loretta Lynn and Patsy Lynn Russell)
 2. "Keep on the Sunny Side" (written by A.P. Carter)
 3. "Honky Tonk Girl" (written by Loretta Lynn)
 4. "I Don't Feel at Home Any More" (traditional, arrangement by Loretta Lynn)
 5. "Old Kentucky Home" (written by Stephen Foster and Loretta Lynn)
 6. "Coal Miner's Daughter Recitation" (written by Loretta Lynn)
 7. "One's on the Way" (feat. Margo Price) (written by Shel Silverstein)
 8. "I Wanna Be Free" (written by Loretta Lynn)
 9. "Where No One Stands Alone" (written by Lister Mosie)
 10. "I'll Be All Smiles Tonight" (written by T.B. Ransom)
 11. "I Saw the Light" (written by Hank Williams)
 12. "My Love" (written by Loretta Lynn)
 13. "You Ain't Woman Enough" (feat. Tanya Tucker) (written by Loretta Lynn)
Do you like stories like these? Bookmark www.CMTCody.com and check back often for the latest and greatest in country music news and updates from Cody Alan.
Photo Credit: Getty Images.