Ronnie Dunn Sticks Up For Blake Shelton Amid 'Minimum Wage' Backlash
By Blake Taylor
January 6, 2021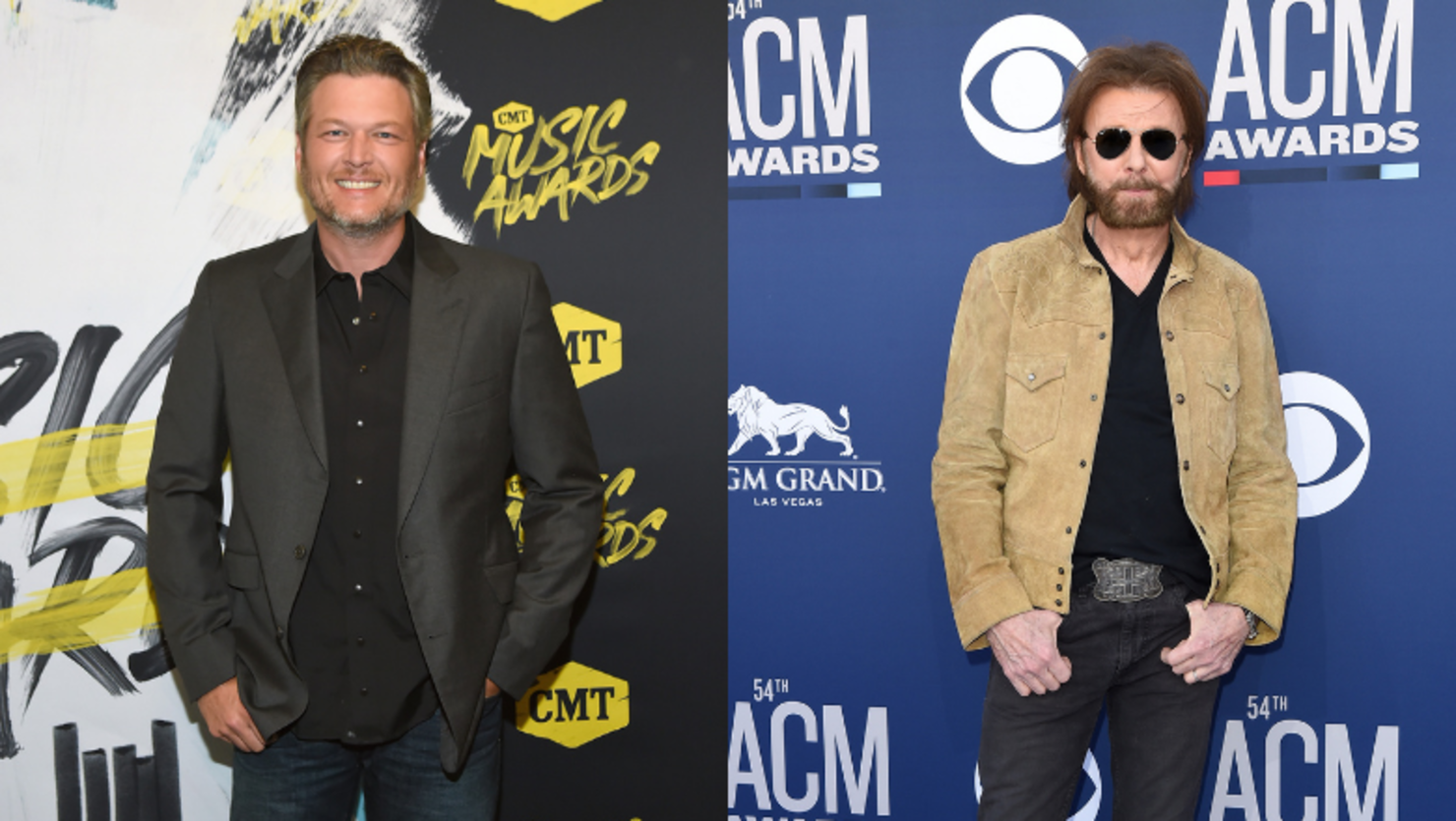 Blake Shelton caught some heat on social media after debuting his new song, "Minimum Wage," during NBC's New Year's Eve special.
The song, which the country star said is about his love for his fiance Gwen Stefani, consists of lyrics about being broke that upset many people. While some seemed to think the lyrics were "tone deaf," others, including Brooks & Dunn member Ronnie Dunn, jumped to his defense.
On Tuesday (January 5), Dunn turned to Instagram to share his thoughts on "Minimum Wage" alongside a side-by-side photo of himself and Shelton.
"The "beef" is yet another of those misguided social issue (cultural scams) that are concocted to further divide this country," he wrote. "I'm putting my money on the common sense of the common man to call bullshit on the forces at work to keep this country divided.
"Now, they want to attack country singers for being successful," he continued. "I slept on a mattress on the floor in a musician friend's spare bedroom and played BEER JOINTS / DIVE BARS for years before I ever made a $100. Most country singers pay dues and go through things to become successful that no sane human being would."
The 67-year-old singer continued on to recall his life growing up poor, before applauding "Minimum Wage."
"I grew up poor. My father was a truck driver, avid country music fan and oilfield worker all his life. My mother worked a "minimum wage" job as a small town bank teller to help support a family with four kids," he said. "The entire world wants to hitch a free ride on the American Dream. Those that don't want to diminish or destroy it."
"Read the full lyrics to Blake's song," he added. "H*ll, I wish I'd written it."
See the full post below!