Here's What Rob Gronkowski Said Is His Favorite Tom Brady Off-Field Story
By Jason Hall
January 7, 2021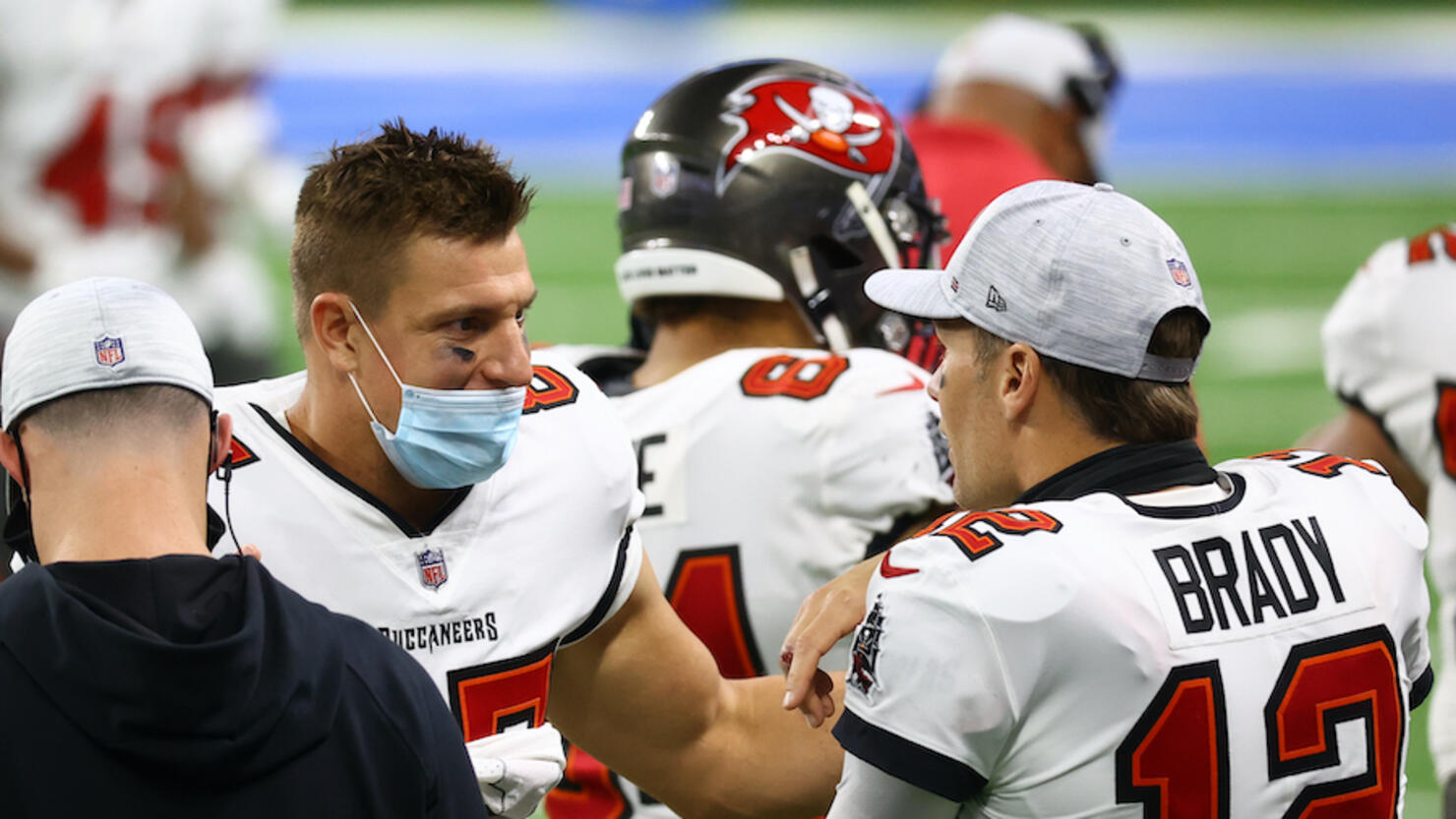 Two future Hall of Famers, a shot and the Kentucky Derby.
That's what Rob Gronkowski told reporters were the ingredients to his favorite off-field story involving himself and Tom Brady.
The longtime Patriots teammates reunited the season as members of the Tampa Bay Buccaneers after Brady signed with the franchise in March and Gronkowski was traded to the Bucs after coming out of retirement.
The 31-year-old tight end admitted he hasn't decided on whether he'll return to football after the playoffs, which led to reminiscing on memories during his legendary career, including an off-field story about taking shots with Brady at the Kentucky Derby and mocked the quarterback's famously strict regimen.
"My favorite memory? I would say just going to the Kentucky Derby and seeing him take a shot and seeing his face afterward in disgust," Gronkowski said, mimicking Brady's face, via Boston.com. "It was like 'I'm putting this alcohol in my body' and 'Ughh, how am I going to throw next week?'"
Gronkowski recorded 45 catches for 623 yards and seven touchdowns during his only season as a member of the Buccaneers. The 31-year-old had previously spent the entirety of his NFL career with the New England Patriots, recording 794 receptions for 7,861 yards and 76 touchdowns during nine seasons (2010-18.)
Brady also spent the entirety of his NFL career in New England before joining the Bucs prior to his 21st season. Together, the duo won three of Brady's six Super Bowl championships and look to add another title this postseason, beginning with Tampa Bay's Wild Card round matchup against the Washington Football Team on Saturday (January 9.)
Photo: Getty Images