Kenny Chesney's 'Here And Now' Album Reminds Us To Live In The Moment
By Lauryn Snapp
January 8, 2021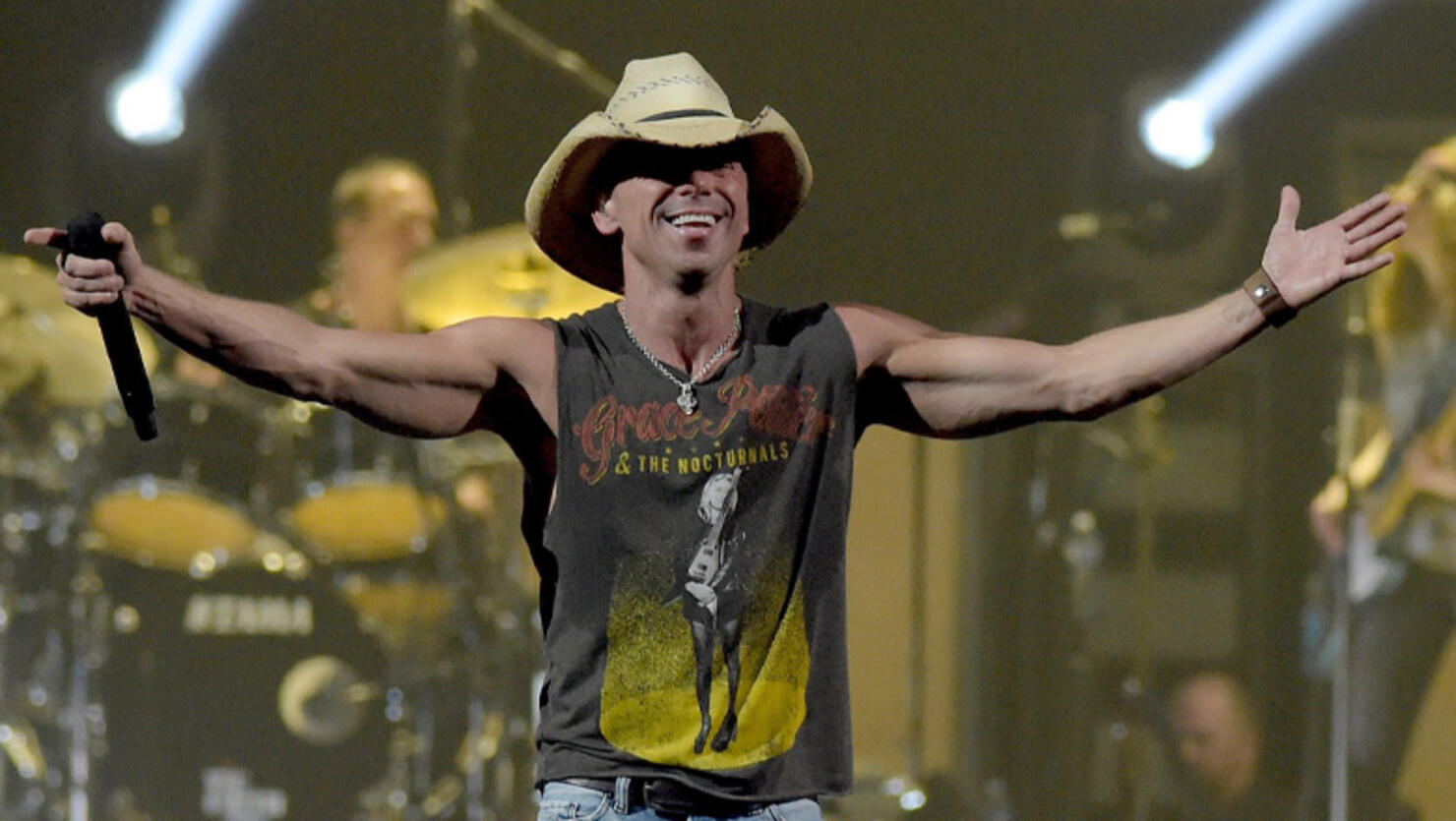 Kenny Chesney has toured the world, sailed the oceans, and spent countless hours chasing the sun. Somewhere in the madness of his adventures, the country superstar has also found time to write, record, and release his 19th studio album, 'Here And Now.'
In a recent interview, Kenny shared with Cody Alan the importance he found living in the "Here And Now."
"There's a thread of the record that I didn't know was going to be there," says the "Don't Blink" singer. "You know, cause collectively, we were just recording all of these songs and trying to put it all together to have the flow that I wanted, but I think if there is an overall thread 'Here And Now' is about truly living in the moment."
"I know that the first song says that, but there is this thread of trying to stay positive and trying to be positive and to have this positive energy," shares Kenny candidly. "Cody, it's hard for me to live in the "Here and Now. I am always moving, but I still want to say those things to my audience because there is no better feeling."
"One of the reasons that this song is first and honestly one of the reasons that the album is titled 'Here And Now' is because that's the message that I wanted to share."
Kenny Chesney, Here and Now Tracklist:
1. "We Do"
 2. "Here and Now"
 3. "Everyone She Knows"
 4. "Wasted"
 5. "Knowing You"
 6. "Heartbreakers"
 7. "Someone to Fix"
 8. "Happy Does"
 9. "Tip of My Tongue"
 10. "You Don't Get To"
 11. "Beautiful World"
 12. "Guys Named Captain"
Do you enjoy country stories like these? Bookmark www.CMTCody.com and check back daily for exclusive interviews, trending topics, and the latest from country's hottest stars. Connect with Cody Alan on socials by following along on Twitter and Instagram @CodyAlan.
Photo Credit: Getty Images.