Soundgarden Wasn't Ready To Make 'Superunknown,' Producer Recalls
By Andrew Magnotta @AndrewMagnotta
January 7, 2021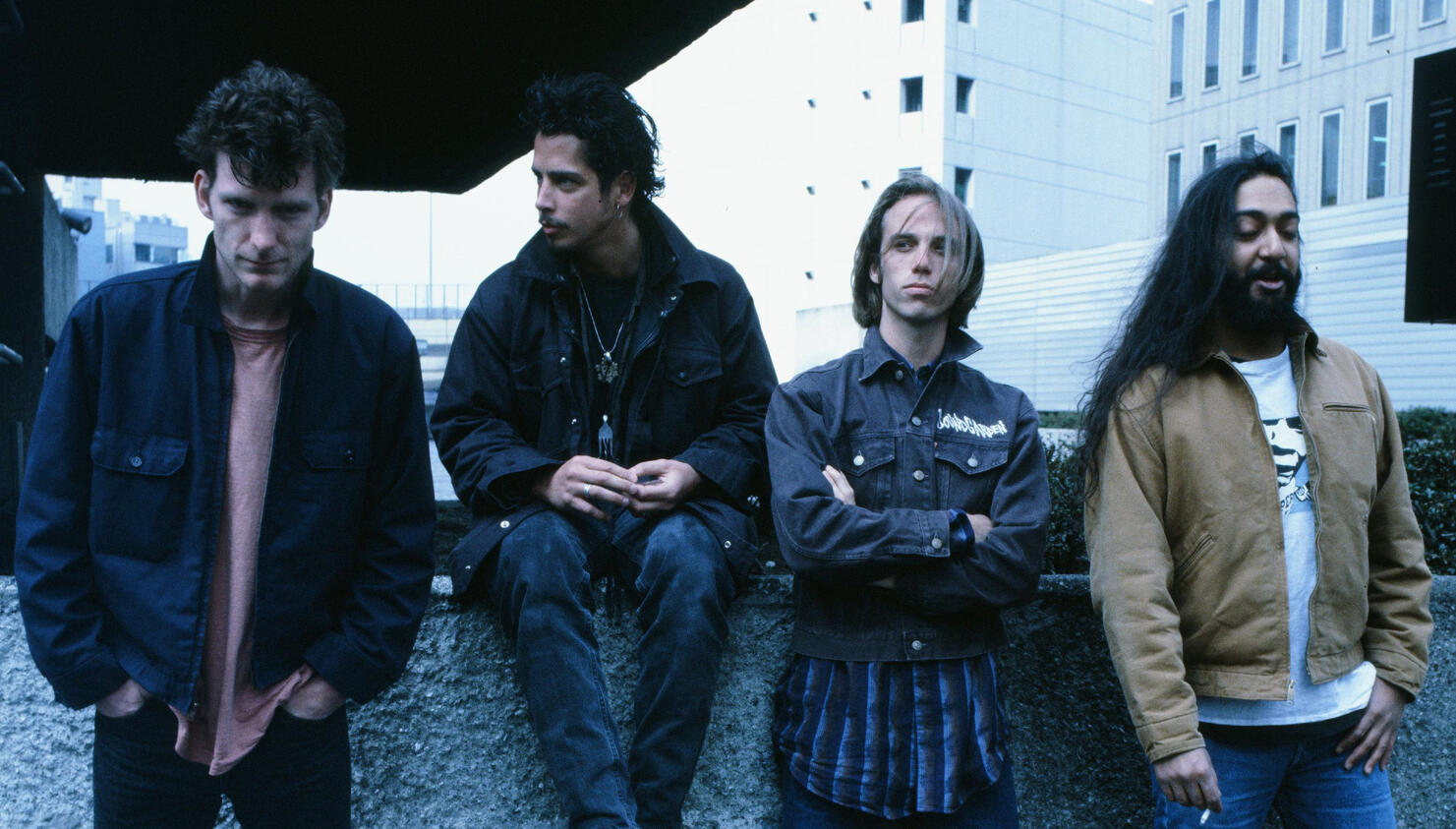 By the summer of 1993 when Soundgarden was ready to head back into the recording studio, the band was an touring act and a longstanding leader among its Seattle brethren.
Soundgarden entered its fourth album sessions with the expectation that the band members would record a dozen or so new songs for their next effort and then get back out on the road post-haste. What people following the band expected was a career-defining fourth album.
The dissonance between the two camps put producer Michael Beinhorn in a delicate position. As he recalled in a recent appearance on the Cobras & Fire podcast, the band was seemingly unaware how much pressure was on them to deliver not just more of the same but something truly inspired.
"I realized after I got the gig that they hadn't been really preparing to make the record of their lives," Beinhorn said. "...It seemed kind of odd because the entire world was sort of looking at Soundgarden, going like, 'OK, this is going to be the next band that hits. These guys are gonna be huge, all they have to do is make the right record.' See, I came into the project with that understanding..."
Of course few artists would willingly eschew the opportunity to make the "record of their lives," but Soundgarden was only a few years removed from 1991's Badmotorfinger, which cracked the Top 40 — more than 60 spots ahead of its predecessor. If the band members doubted their star could rise any higher, you couldn't blame them; they felt if they were to match the success of Badmotorfinger, they had to approximate the style of that album. But the resulting demos fell flat.
Beinhorn was prepared to push the band, and after hearing the first round of demos, he knew there was a lot of pushing in his future.
"When I got demos for the record I listened to this cassette, there were about 11 songs on it, and maybe four of them we wound up recording. The rest of it was just kind of like, 'Eh...'" he continued. "I had to tell them, 'Honestly, I think we need to do some more writing before we go into a recording studio and start tracking this.' That wasn't a good footing for me to kind of step off on, and it didn't put me in the best position with the band at that point."
Soundgarden hadn't intended to experiment much in the studio. The band thought it had found its sound on Badmotorfinger, but Beinhorn insisted, despite an awful lot of "headbutting."
"I had to give the band a lot of credit, though, they hung with it even though they disagreed with a lot of the aesthetic choices that were made," he said.
The band adroitly pivoted, scrapped most of its demos and began writing the album all over again. It was during this period that Chris Cornell crafted one of the most iconic songs of the '90s, "Black Hole Sun."
In a 2019 conversation with Produce Like a Pro, Beinhorn recalled urging the band to refocus, think about music that inspired them and write more freely. When Cornell was asked what music he liked the most, he replied that The Beatles and Cream were some of his all-time favorites.
"'Well, write a song that sounds like the Beatles and Cream!'" Beinhorn told the singer.
Three weeks later, Cornell sent Beinhorn a cassette with demo versions of two future classics, "Fell on Black Days" and "Black Hole Sun." After listening to the tape some 15 times, Beinhorn called the singer and said it was time to start recording.
"It's an interesting moment in song composition, and I don't think that Chris was even aware of it when he was writing it," Beinhorn said of "Black Hole Sun." "And it's kind of antithetical to the way people compose songs now ... everything now is about hooks. It's constant release, it's all about giving it up, giving it up, giving it up. ['Black Hole Sun'] has almost none of that! This is all about tension. It's one quality that people don't really put in music these days, but it's absolutely essential. You can't have really good, listenable music that takes people on a journey without tension."
Photo: Getty Images