Demi Lovato Talks Aliens & Astral Projection On 'Kesha And the Creepies'
By Diana Brown
January 9, 2021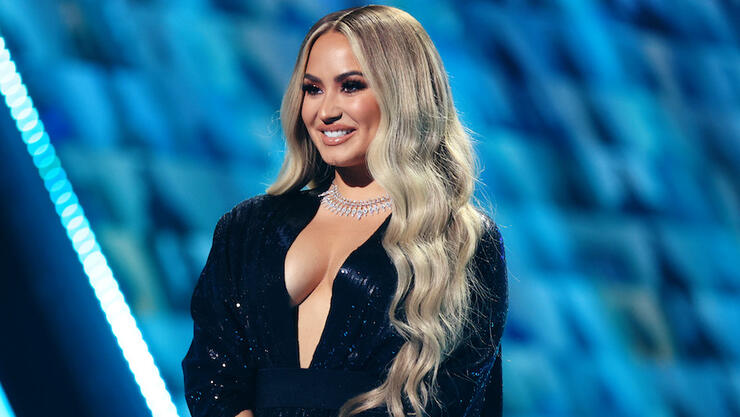 Pop star Kesha loves the supernatural, the paranormal, and all things unexplained, so on her podcast Kesha and the Creepies, she talks with pop culture guests and supernatural experts to get closer to some encounters of her own. On this episode, she sits down with fellow pop star Demi Lovato to swap stories about making contact with aliens, astral projecting, multiple dimensions, and how meditation is the key. Demi says she first made contact with extraterrestrials on her 28th birthday, when she and her friends went to Palm Springs and meditated together in the desert. She describes seeing an incredibly bright ball of light that moved like an intelligent object – not a satellite or a shooting star, but something that seemed to be observing them, as much as they were observing it. After that, she was hooked.
She met Dr. Steven Greer, a UFOlogist, and went with him and a group of friends to Joshua Tree National Park to make further contact. She describes the methods used, including sound baths, certain tones and visualizations that help the aliens locate you, and meditations to ensure the space is safe for them to show up. Eventually, she saw a "blue orb" that seemed to dance with her almost; it was 20-30 feet away at all times, and when she would try to walk up to it, it would "hop back." She told the orb, "Meet me in my dreams." That night, she "fully astral projected" to a "pink-and-purple planet that was very Dr. Seuss-like," she says. "I don't know if it was just a really intense dream, or if I astral projected, or if I was abducted." 
Demi knows "a lot of people will think I've lost my mind," but she has been convinced of the importance of opening her mind to the possibilities. She talks about the "threat" posed by not looking into extraterrestrial life, not only because we don't know what's out there, but because alien technology has been "covered up" that could "protect the planet from climate change." She believes that when we attempt to make contact, beings will always appear, because they're "truly rooting for us" and want us to know "we're on the right path." She adds, "Self-discovery and self-growth is the key to evolution for humanity, I believe." Kesha couldn't agree more; she asks a lot of questions and they dive into some multi-dimensional string theory, "remote viewing," and how everyone has natural psychic abilities; hear the entire fascinating conversation on Kesha and the Creepies.
If you want to be sure you're listening to the podcasts everyone else is checking out, iHeartRadio has you covered. Every Monday, iHeartRadio releases a chart showing the most popular podcasts of the week. Stay up to date on what's trending by checking out the chart here. There's even a chart just for radio podcasts here, featuring all your favorite iHeartRadio personalities like Bobby Bones, Elvis Duran, Steve Harvey and dozens of others.
Photo: Getty Images