Tracy Chapman Wins $450K In Copyright Suit Against Nicki Minaj
By Regina Star
January 8, 2021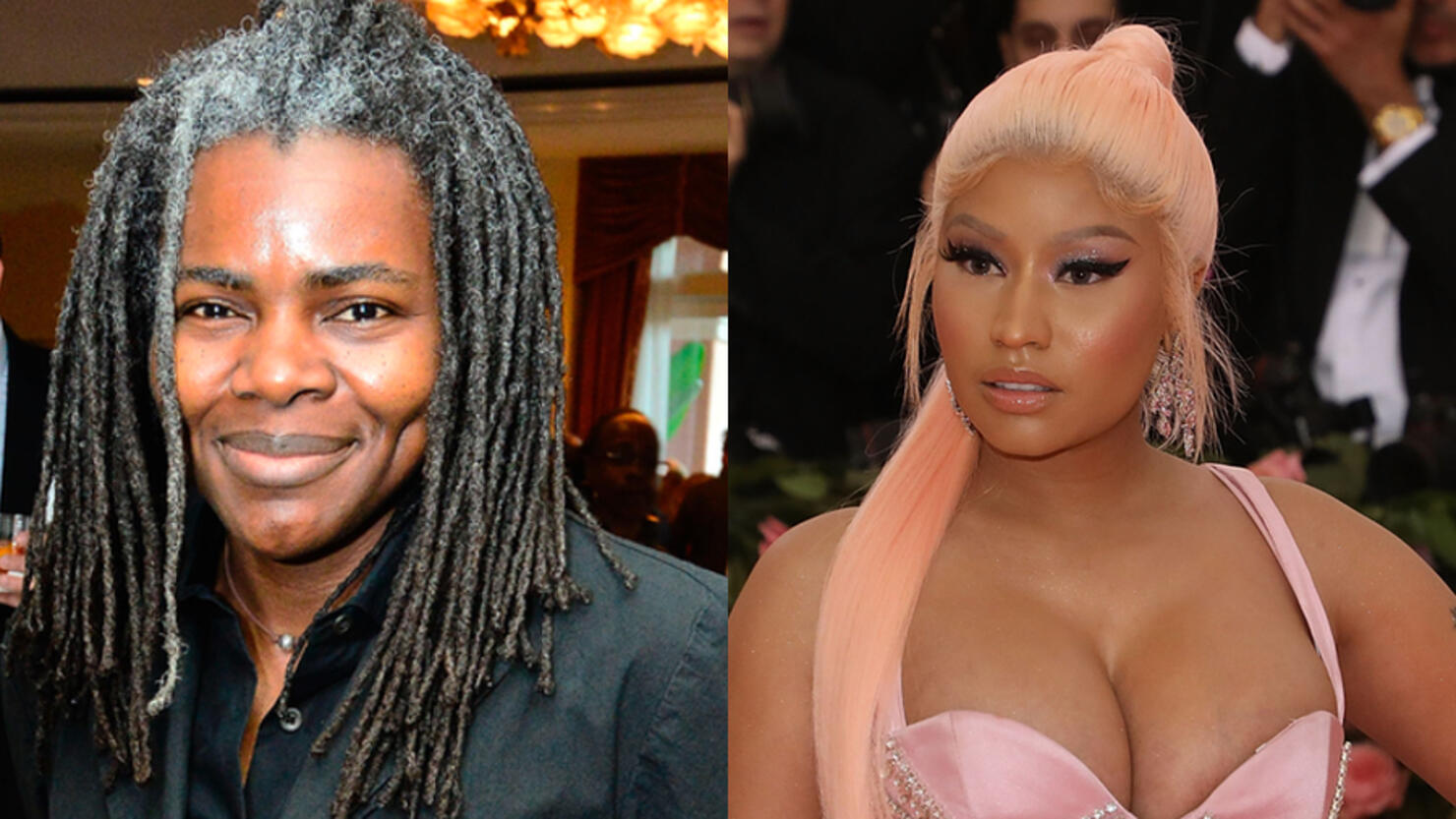 Nicki Minaj has made an acceptable offer to settle Tracy Chapman's ongoing copyright lawsuit.
According to The Hollywood Reporter, Minaj will pay Chapman $450,000 for illicitly sourcing and leaking the latter's song "Baby Can I Hold You" for her unreleased song, "Sorry." Chapman filed the claim in October 2018, citing infringement allegations against Minaj, who offered to settle the years-long suit this week.
California federal court documents obtained by the outlet on Thursday (January 7) revealed Chapman had agreed to the "Your Love" singer's offer of judgment, meaning the two will avoid trial later this year. As THR points out, the iconic "Fast Car" singer's agreeing to the settlement makes her no longer responsible for potential costs had a jury decided her claims were not worth the amount Minaj offered to pay.
As fans know, "Sorry," a Nas-assisted record intended to appear on 2018's Queen, was pulled from the LP. Even so, the song allegedly leaked to DJ Funkmaster Flex before making its rounds on the internet.
On the track, Minaj borrows lyrics from the record that features on Chapman's 1988 debut album. "Sorry/ Is all that you can say," Minaj sings on the record. "Years gone by and still/ Words don't come easily/ Like forgive me/ And you can say, baby/ My baby, can I hold you tonight?"
Court papers reflect that Minaj had sought a license to Chapman's song, even though her clearance specialist at the time was seemingly aware that Chapman appeared on a well-known list of artists who did not allow their works to be sampled. Minaj's request was ultimately rejected by Chapman, though "Sorry" managed to leak anyway.
Photo: Getty Images