Love, Marriage, & OnlyFans On 'Fake Doctors, Real Friends'
By Diana Brown
January 12, 2021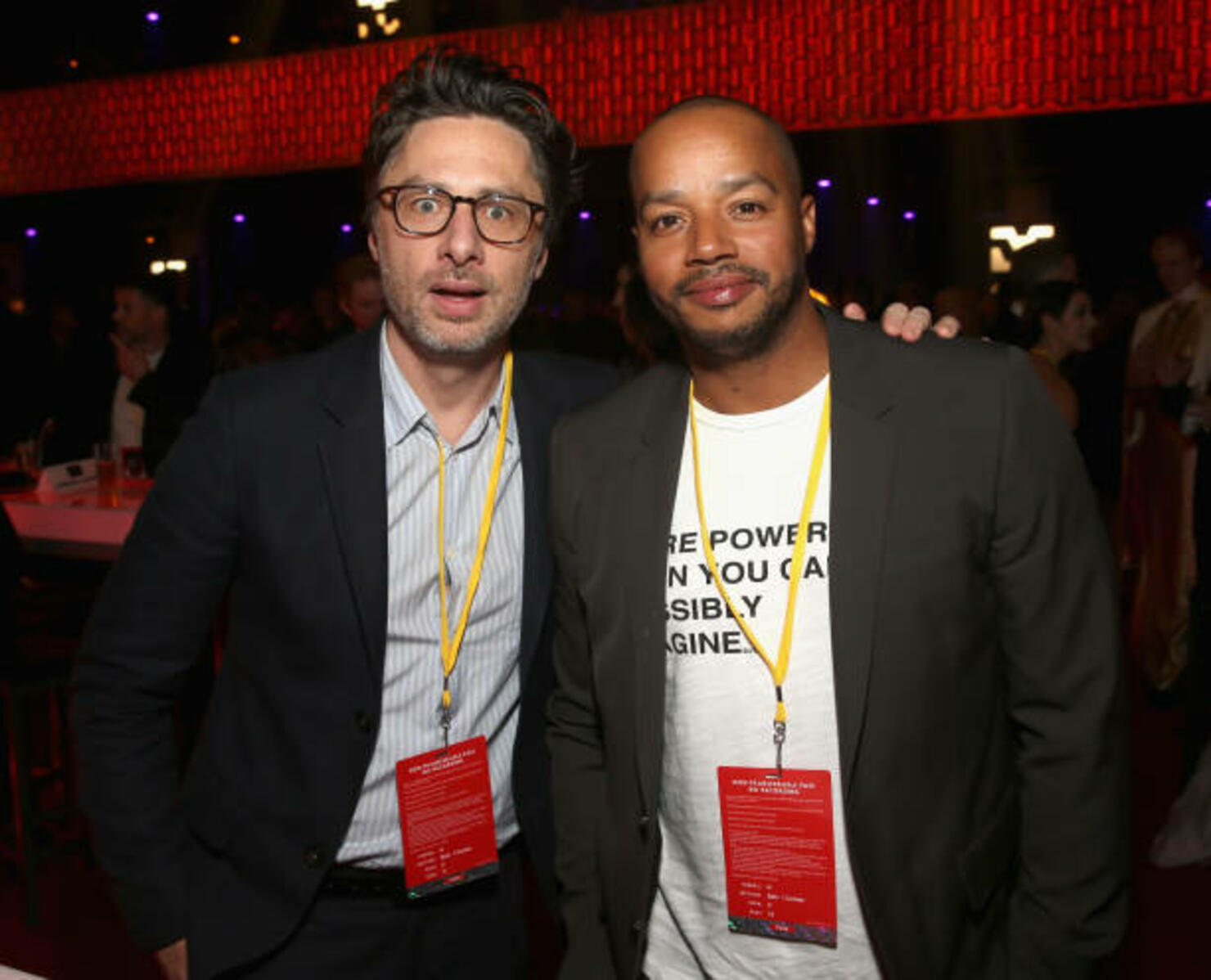 On this episode of Fake Doctors, Real Friends, Zach Braff and Donald Faison talk about the Scrubs episode "My Moment of Un-truth," but as usual the conversation veers into various topics including Donald's Gravitrax obsession, their thoughts on Wonder Woman 1984 and Soul, the one time Donald met Jamie Foxx, butt implants, Zach's screenwriting process, how some directors have a consistent creative team and some don't, and the major talent of Alexander Chaplin. Then Cam from Charleston joins in to get some Covid-safe dating advice, show off his Fake Doctors onesie, and ask them if they think art and content consumption will change post-pandemic.
They talk about how silly the Scrubs episode is, remarking that sometimes the writers' room could be "particularly stoned-y" and this seems like one of those times. Zach laughs a lot about his character, JD, fantasizing about being older; he's "old and bald and fat and farting….and extra Jewish," Zach says, but when he did the math, he realized that JD would have been 45 – the age Zach is now! They also got a kick out of the lengths the janitor went to trick them into thinking he had a twin brother, but the episode was a miss for them in terms of Carla and JD's character choices. Zach doesn't think Carla would have gone on a date with anyone but Turk, and Donald thinks there's no way JD would keep Carla's secret from Turk because "it's bros before hos….I don't make the rules!" 
Then Cam joins, wearing his cozy onesie, and they talk about whether people will go back to movie theaters and nightclubs again one day. Then Cam says that he's 37 and still hasn't found a girl he wants to marry; is he maybe too picky? Zach and Donald give him solid advice about not conforming to society's opinion about when in your lifetime things like love and marriage should be accomplished: "Who the f**k wants a white picket fence? Literally and figuratively," Zach says (even though he himself has one). But they also tell him that sometimes romance needs time to brew; if you dismiss someone too quickly because of a bad first impression, you might miss out on someone special. Then, of course, they start talking about OnlyFans. Hear all this and more in this hilarious conversation on Fake Doctors, Real Friends.
If you want to be sure you're listening to the podcasts everyone else is checking out, iHeartRadio has you covered. Every Monday, iHeartRadio releases a chart showing the most popular podcasts of the week. Stay up to date on what's trending by checking out the chart here. There's even a chart just for radio podcasts here, featuring all your favorite iHeartRadio personalities like Bobby Bones, Elvis Duran, Steve Harvey and dozens of others.
Photo: Getty Images