Mindy Kaling Teases Details About 'Legally Blonde 3': It's Elle Woods At 40
By Emily Lee
January 11, 2021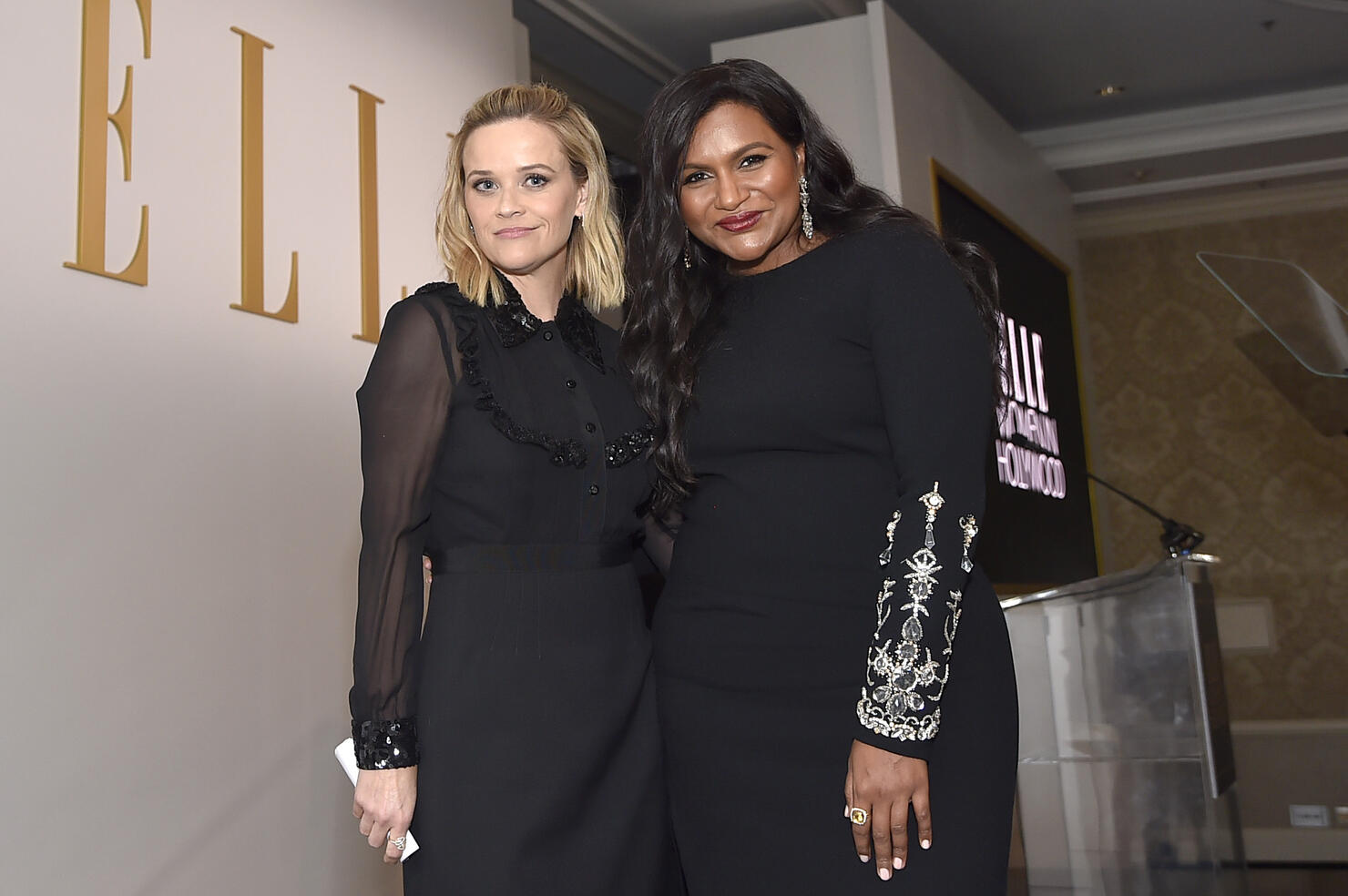 Back in May, Reese Witherspoon announced Mindy Kaling had signed on to write the script for Legally Blonde 3. Brooklyn Nine-Nineco-creator Dan Goor will co-write with Kaling, as well. In a recent interview with Access, Kaling spilled some tea about what fans can expect from the upcoming film.
"I just, I love the franchise so much," Kaling gushed. "I love Elle Woods as a character and when Reese asked me to write it I was like, 'Absolutely!'"
Kaling also spoke of her excitement about seeing how longtime fans of Legally Bonde will react to the third installment. "I can't wait to see what people will think of the way we wrote Elle Woods. We wrote Elle Woods at 40, so how Elle is at 40 versus how she was at 21 has been really fun to imagine," Kaling revealed.
The only downside about the Legally Blonde 3 script being finished is that there are no plans to go into production just yet. "I don't know when we'll be able to shoot movies again but it would be great to, if Reese likes the script, shooting it this year would be awesome," Kaling said of the movie's production timeline.
While Kaling couldn't reveal too much about the movie, she did promise the script includes references to the first movie's most iconic moments. "Bend and Snap is forever. We definitely have a lot of fan favorites from the original movie," Kaling said.
Are you excited for Legally Blonde 3?
Photo: Getty