Seattle Man Arrested For Assaulting Federal Officer During Capitol Riots
By Zuri Anderson
January 11, 2021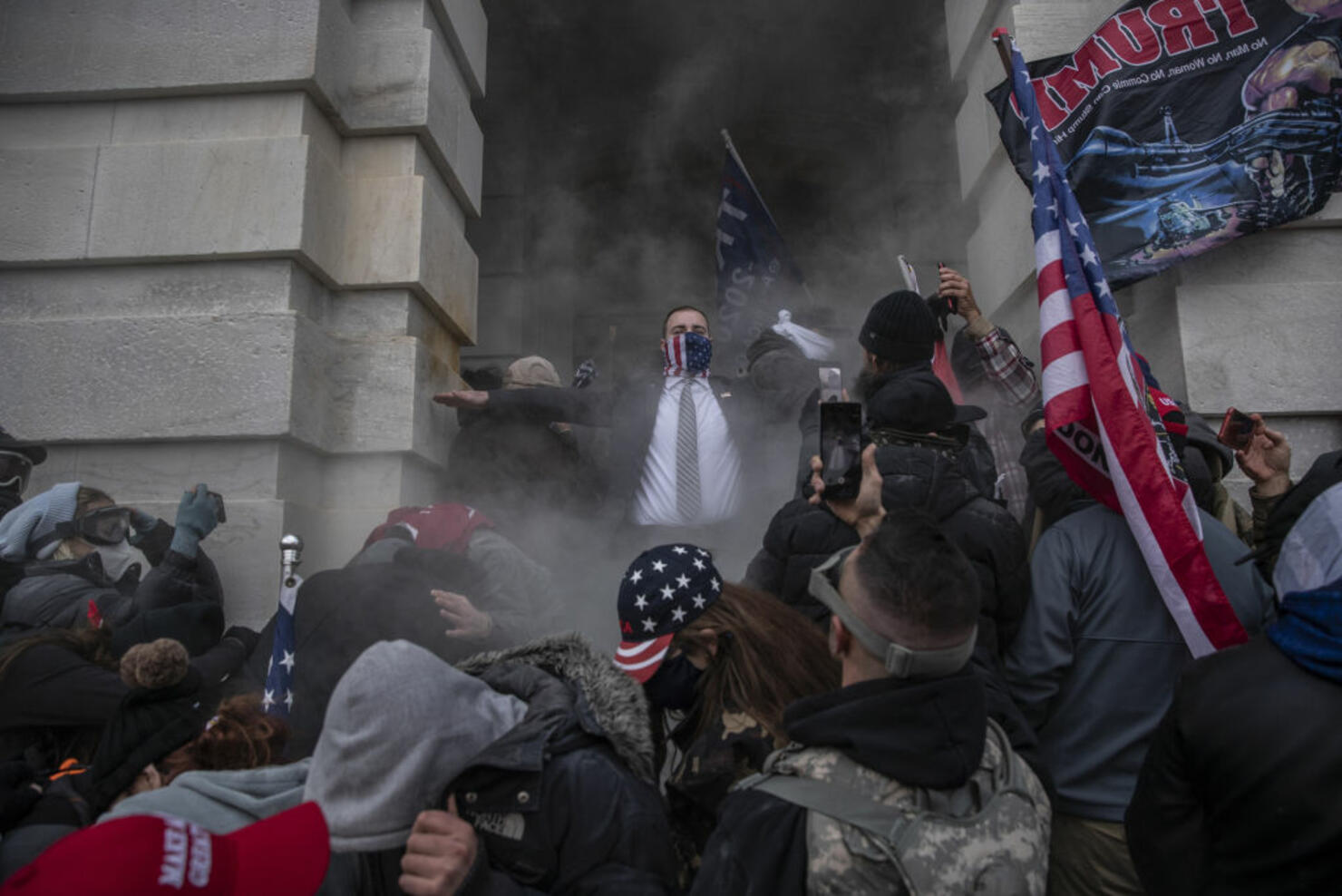 A Seattle man was taken into custody for allegedly attacking a Capitol Police officer and entering the U.S. Capitol during last Wednesday's riots (January 6), KOMO reported.
Reporters said 51-year-old Mark Leffingwell is facing charges of knowingly entering or remaining in any restricted building or grounds without lawful authority, assault on a federal law enforcement officer, and violent entry and disorderly conduct on Capitol grounds.
The U.S. Attorney's Office in Washington said Sunday (January 10) Leffingwell is from Seattle. He was also released on person recognizance to his wife and is required to call into pretrial in Washington D.C. on a weekly basis.
Court documents reveal a testimony from the officer who was allegedly assaulted: "When he was deterred from advancing further into the building, Leffingwell punched me repeatedly with a closed fist. I was struck in the helmet that I was wearing and in the chest," Capitol Officer Daniel Amendola stated in the court documents.
According to Thursday data (January 7) from U.S. Capitol, 29-year-old Jessica Morgan from Washington was also arrested for assaulting a police officer.
The attack on the Capitol left five people dead, including a Capitol Police officer, and forced the building into lockdown. Politicians were gathered in the building to discuss the certification of the 2020 presidential election results.
Photo: Getty Images