Matt James Says His Dating History Was 'Slim To None' Before 'The Bachelor'
By Emily Lee
January 12, 2021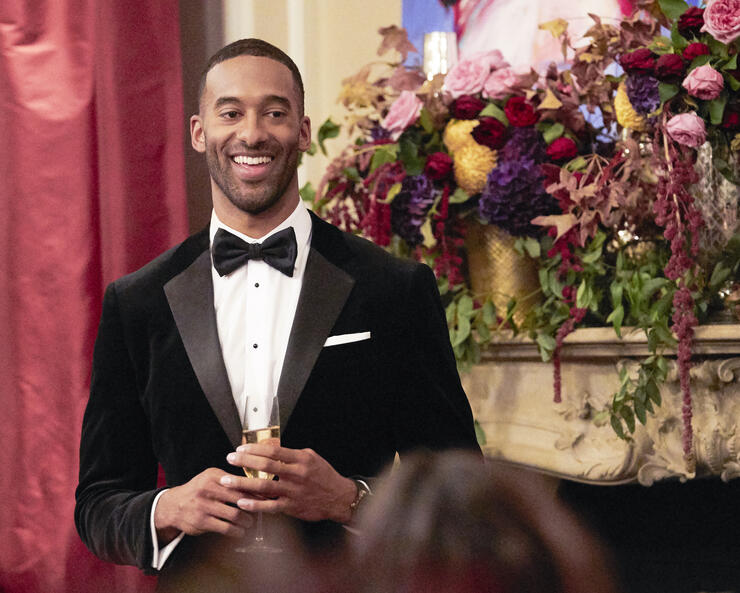 Matt James may have a ton of suitors vying for his heart on the current season of The Bachelor, but he says his dating history before the show was "slim to none." During a recent appearance on the Bachelor Happy Hour podcast, James explained why he didn't date much while living in New York City.
"My dating history in New York [was] slim to none because I was broke. Like, I didn't have any money, so I couldn't take anybody out on a date," he explained. "New York is expensive, so just by default, I wasn't doing a lot of dating."
Before being named the first Black Bachelor in the reality dating show's history, James was "focused on the charitable work" he was doing with his nonprofit organization, ABC Food Tours, as well as his many other jobs, including his modeling career. "I'm trying to hustle. I moved to New York to grind," he shared. "And I knew that the relationship part would come, but it had been a while since I had been in a serious relationship."
This lines up with what James told Bachelor host Chris Harrison in a teaser for the current season—James claims he's "never been in love" before. While chatting with fellow Bachelor Nation alum Rachel Lindsay and Becca Kufrin on their podcast, James elaborated on his bold admission. "When I said that I had never been in love, I felt like it wasn't until that moment that I could say that because I knew what love meant to me in that moment, and that was the respect that you have for your partner, the sacrifices you'd be willing to make for them, the admiration you have, everything that goes into loving somebody," he said. "I had said that in the past, but I wasn't willing to make those sacrifices and do the things that I [am] willing to do now."
To catch James' journey to find love, tune into The Bachelor on ABC on Mondays at 8 p.m. ET.
Photo: Getty