Rob Lowe Claims He Saw Prince Harry Sporting A Ponytail In California
By Emily Lee
January 12, 2021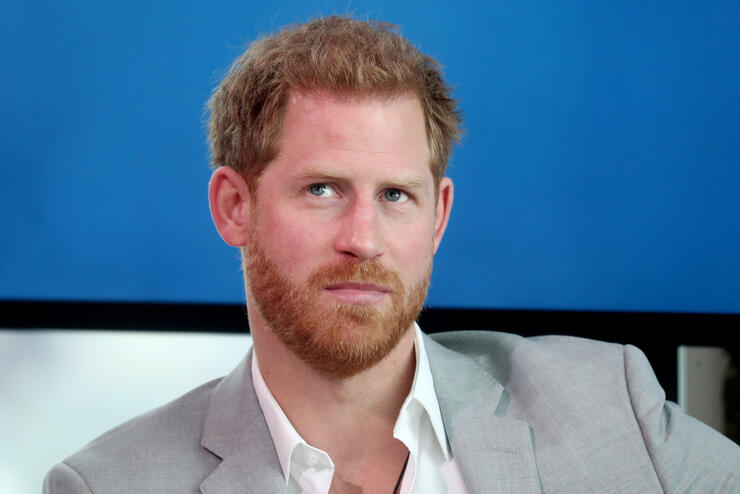 Rob Lowe might have a future career as a royal reporter. On Tuesday (January 12), The Late, Late Show shared a clip from the Parks and Rec actor's interview and Lowe revealed a major scoop about Prince Harry. According to Lowe, the Duke of Sussex is now sporting a ponytail.
"I just ran into your countryman, the English treasure, Prince Harry, at the stoplight 10 minutes ago," Lowe told James Corden. Last year, Prince Harry and Meghan Markle moved into a new home in Montecito, Califonia. Lowe lives in the neighborhood with his family. "He lives about a mile from me. He's been very reclusive. Seeing him in the neighborhood is like seeing the Loch Ness Monster, and I finally saw him. I finally saw him driving his car." 
Lowe dished to Corden that he "may have a scoop" on the former royal. "It was very, very quick — don't totally quote me on it — but it looked like he's wearing a ponytail," Lowe shared. "I'm just saying. It looked to me as a casual observer that his hair had grown very long and was pulled back very tightly by what I can only assume was a ponytail."
"I'm certain that isn't true," Corden said with a laugh. "Do you know what I think's happened? I think you didn't see Prince Harry." Lowe admitted he knows for a fact it was Prince Harry "because I have to say — I followed him to the house to see if the car went in."
Lowe isn't Prince Harry's only famous neighbor, either. Katy Perry and Orlando Bloom reportedly live nearby, as does the Sussexes' close friend Oprah Winfrey. Perhaps one of them will be able to verify Lowe's claim that the prince is now rocking a ponytail.
Photo: Getty