James Harden Traded To The Brooklyn Nets In A Blockbuster Deal
By Matthew Demeke
January 13, 2021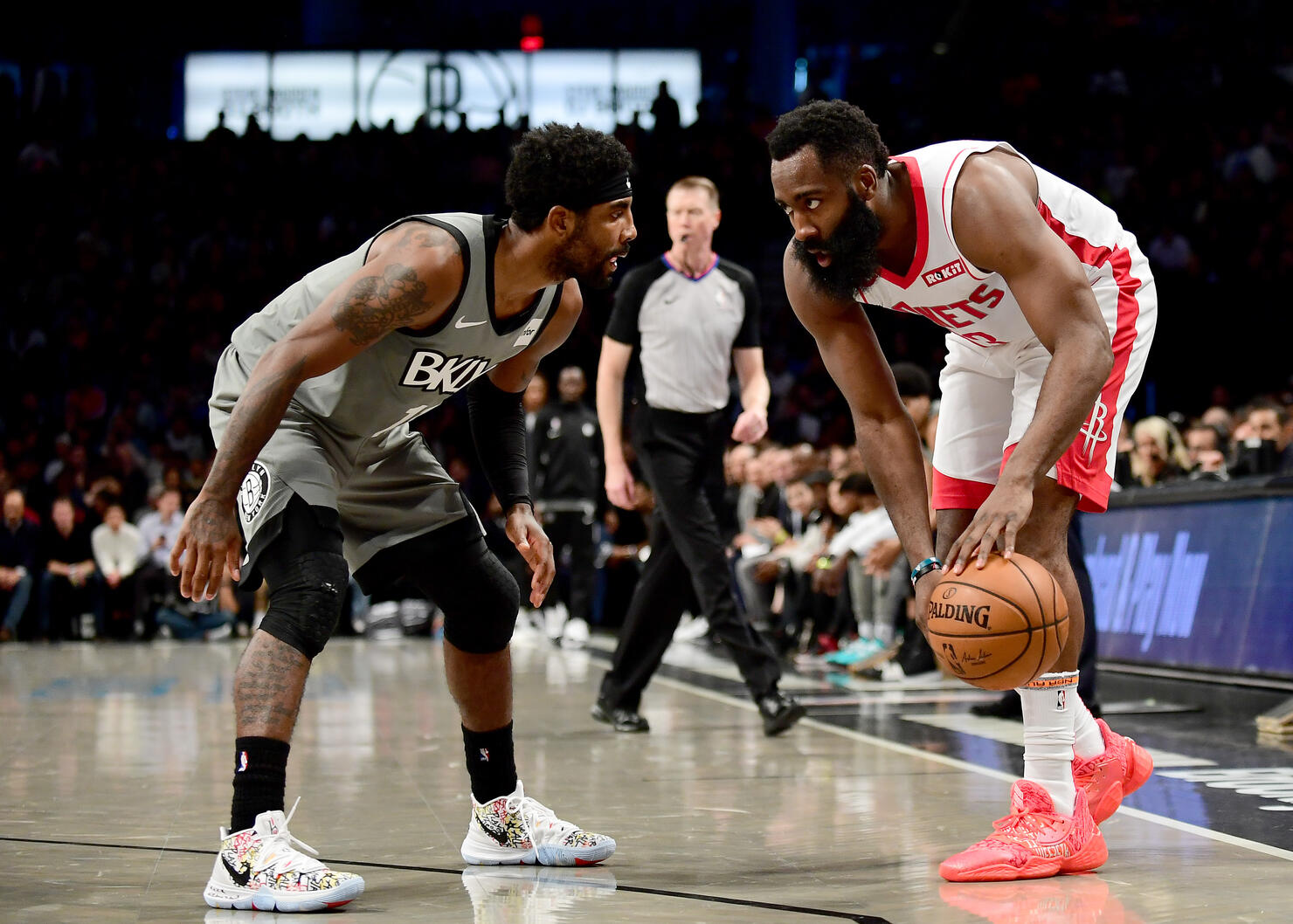 Former league MVP James Harden finally got his wish granted. Today, news broke that Harden is being traded to the Brooklyn Nets, according to NBA insider Shams Charania. Here are the complete details of this blockbuster trade which includes the Rockets, Nets, Cavs, and now the Indiana Pacers:
Brooklyn's acquiring James Harden in a three-way deal with Cleveland. Caris LeVert, Dante Exum, Rodions Kurucs, four 1st round picks – including Cavs' 2022 first via Bucks -- and 4 Nets pick swaps to Rockets. Jarrett Allen, Taurean Prince to Cavs.
The Indiana Pacers are moving Victor Oladipo to the Rockets for package around Caris LeVert, sources tell @TheAthleticNBA @Stadium
After calling out the franchise after the loss vs. the Los Angeles Lakers, news began to quickly move on a possible trade with Harden An eight-time All-Star, the 31-year-old Harden is known as one of the NBA's most explosive all-time scorers. Three times he's led the league in scoring, including last season, when he averaged 34.3 points, 7.5 assists and 6.6 rebounds. The Rockets were eliminated in the Western Conference Semifinals by the eventual NBA champion Los Angeles Lakers.
Harden is now reunited with Kevin Durant who he spent the first part of his career with in Oklahoma City. This now makes the Nets a huge threat to come out of the East and win the title.
Reporting w/ @RamonaShelburne: Brooklyn's acquiring James Harden in a three-way deal with Cleveland. Caris LeVert, Dante Exum, Rodions Kurucs, four 1st round picks – including Cavs' 2022 first via Bucks -- and 4 Nets pick swaps to Rockets. Jarrett Allen, Taurean Prince to Cavs. https://t.co/qM0ZDH4dH3

— Adrian Wojnarowski (@wojespn) January 13, 2021