Mariah Carey On How Pandemic Has 'Helped' Her Voice, Aretha Franklin & More
By Taylor Fields
January 13, 2021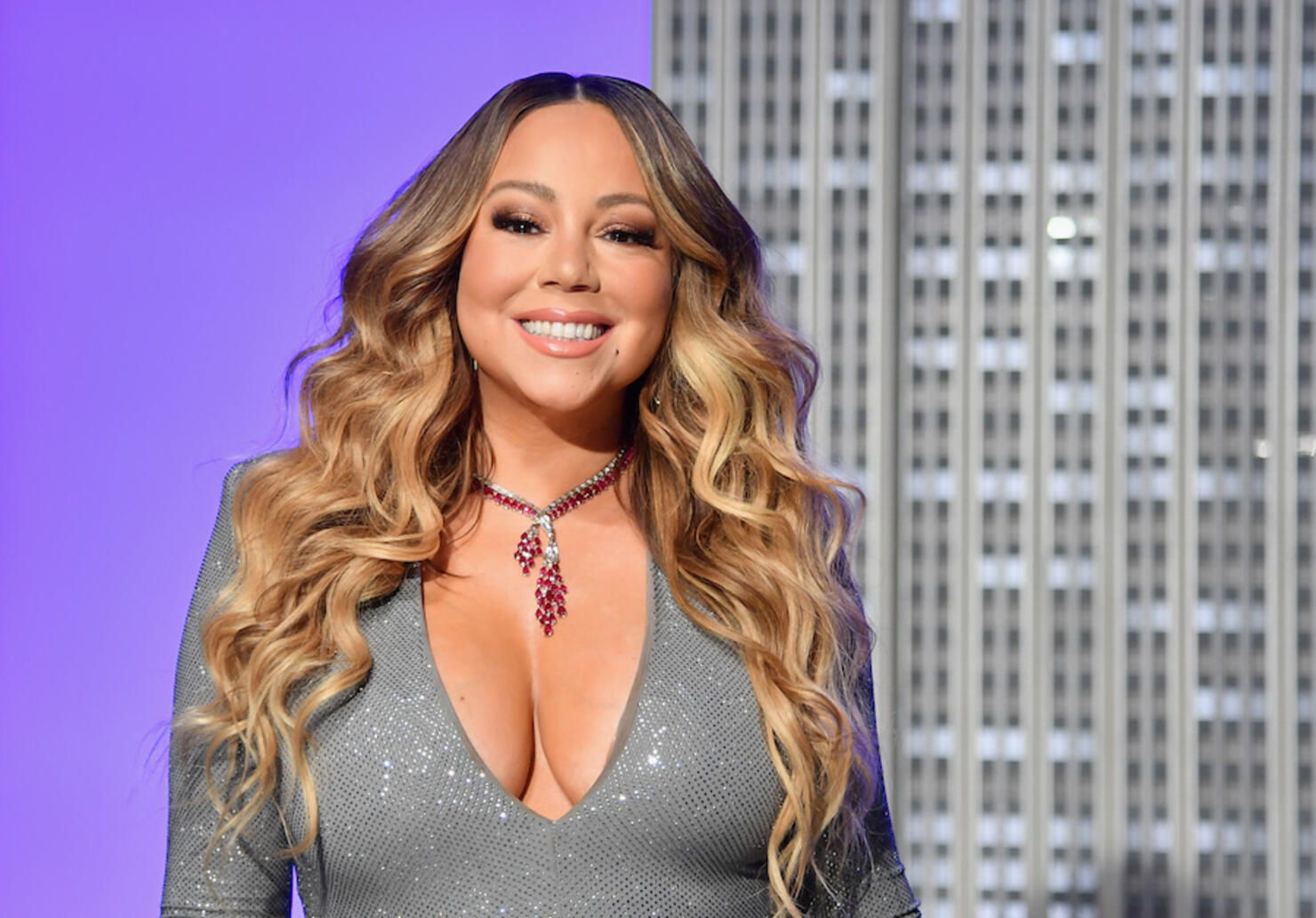 Being the superstar she is, Mariah Carey has experienced a lot over the course of her incredible career, and from those experiences come many stories. Mariah recently shared many of these stories in her recent memoir, The Meaning of Mariah Carey, but this week, she shared some more as the most recent guest on Questlove's Questlove Supreme podcast.
During the episode, Carey talked about many different subjects, and recalled a number memories, like singing with Aretha Franklin, but she also talked about this past year, and how the pandemic and "being off" from singing has actually helped her voice, and whether or not she has the itch to get back into the studio to work on more new music.
Mariah explained, "Honestly, for me this whole year with COVID and everything, not having to sing for my supper and travel around and not get the right amount of sleep or just be put on this thing where there's a certain amount of stress, for me, that takes away a lot of stuff. So, I'm just like emotionally, like that's where I need to be centered or whatever. But it's being off, kind of taking off work has really helped my voice. I think in a lot of ways, just being able to have like stress-free. And everyone's like, 'Oh, you've got to get back in a studio. Like you gotta like get back to singing. And I'm like, 'I know.'"
When asked if she feels like getting back into making music, after releasing her last album Caution in 2018, and she said, "Yes. But honestly, in a different approach. And I don't even want to go into what it is, because when I did Caution, I love some of the songs from Caution, but I don't think I was at the place, vocally, where I could be now. Also it was rushed. Not that it was rushed, and I'm looking at my best, most critically acclaimed album, I think that's because the critics have changed and shifted since back in the days. But, what I was gonna say is that I didn't have the time I would normally take. And I really wish I did have that time to do a few more records on that album to just [to] fully have that expression."
Elsewhere in the podcast episode, Mariah talked about how things like air conditioning can affect how you sing, and confirmed that Aretha Franklin did not like the air conditioning to be on when she was singing, while remembering the first time she performed with the late icon during Carey's first Divas Live. She explained of Franklin, "[She was] such a brilliant musician, and her skills as a piano player were insane, and people don't even realize that. So anyway, that's one of the things that I revere her the most about, that musicality she had. And I wish people, and I know it's a female thing and I know it was because her technical, her vocals and her whole thing was so incredible, and the whole diva persona that they didn't even look at it, like look at this woman, the musicianship."
Listen to Mariah Carey's full episode on the Questlove Supreme podcast on iHeartRadio.