Nashville TSA K-9 Finds 26 Pounds Of Marijuana In Man's Bags
By Jason Hall
January 13, 2021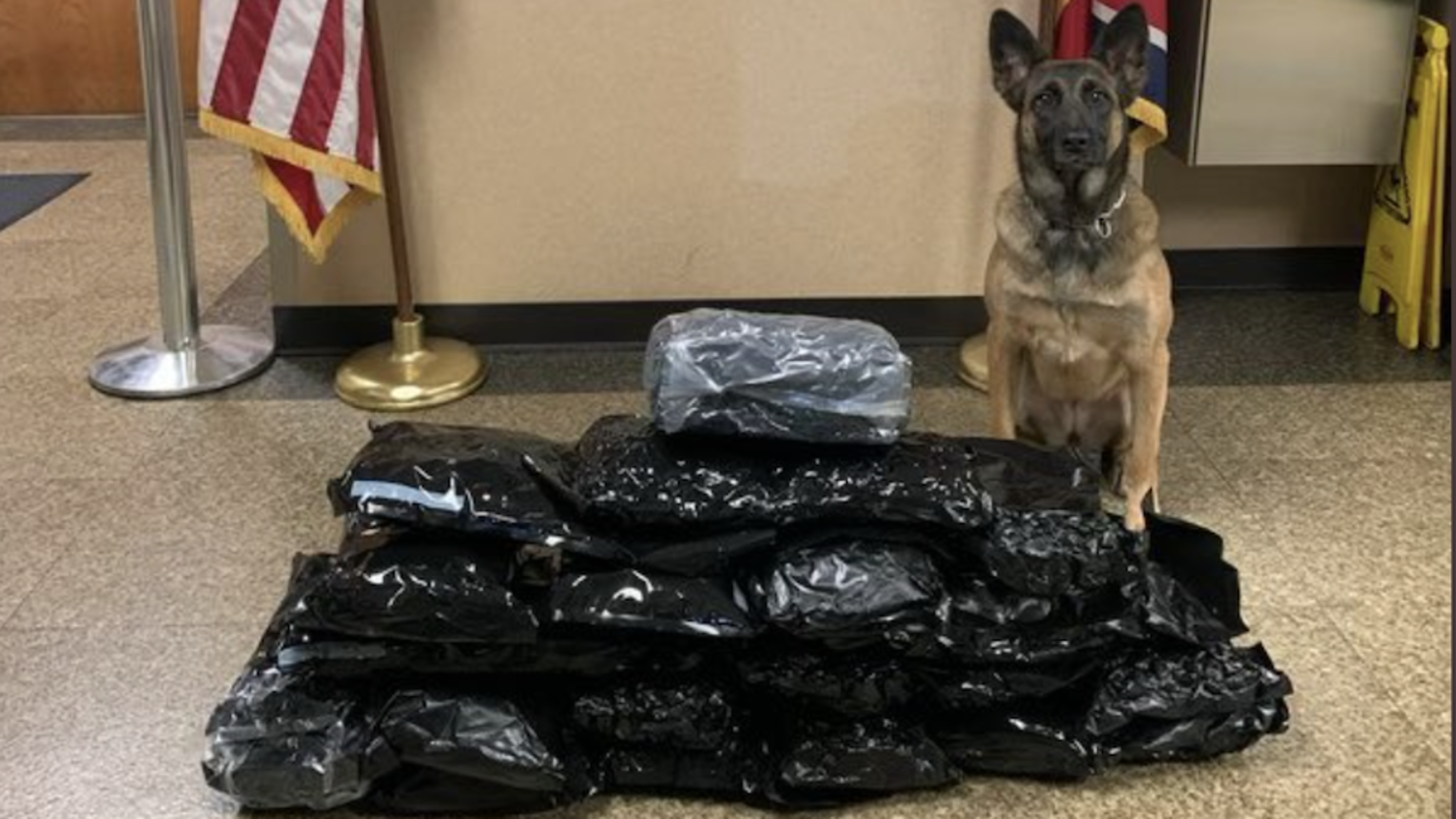 A man was caught carrying 26 lbs of marijuana in his luggage after arriving at Nashville International Airport on Tuesday (January 12.)
Yokoub Levy, 40, was charged with possession with intent to distribute, which is a felony drug charge, FOX 17 News reports.
Levy reportedly arrived at BNA on a flight from Denver to Nashville prior to his arrest. Police said a K-9 alerted officers of two hard-shell black luggage bags with Levy's name on the tags, which were pulled from the conveyor belt, along with two different bags, to be inspected. The K-9 once again alerted the officers of the bag and, after a third time checking the luggage, authorities put the bags back on the conveyor belt for the owner to claim, FOX 17 News reports.
After Levy claimed the bags, he was approached by officers and reportedly admitted to packing the bags. Officers then asked for consent to check the luggage, but Levy refused and was then detained before a search warrant was issued to check the bags.
Officers reported finding several vacuum sealed bags containing a substance matching the texture and smell of marijuana stuffed inside clothing weighing approximately 26 lbs.
Levy is currently being held in Metro Jail on a $10,000 bond.