Olympic Gold Medalist Appears To Be Among Capitol Rioters
By Jason Hall
January 13, 2021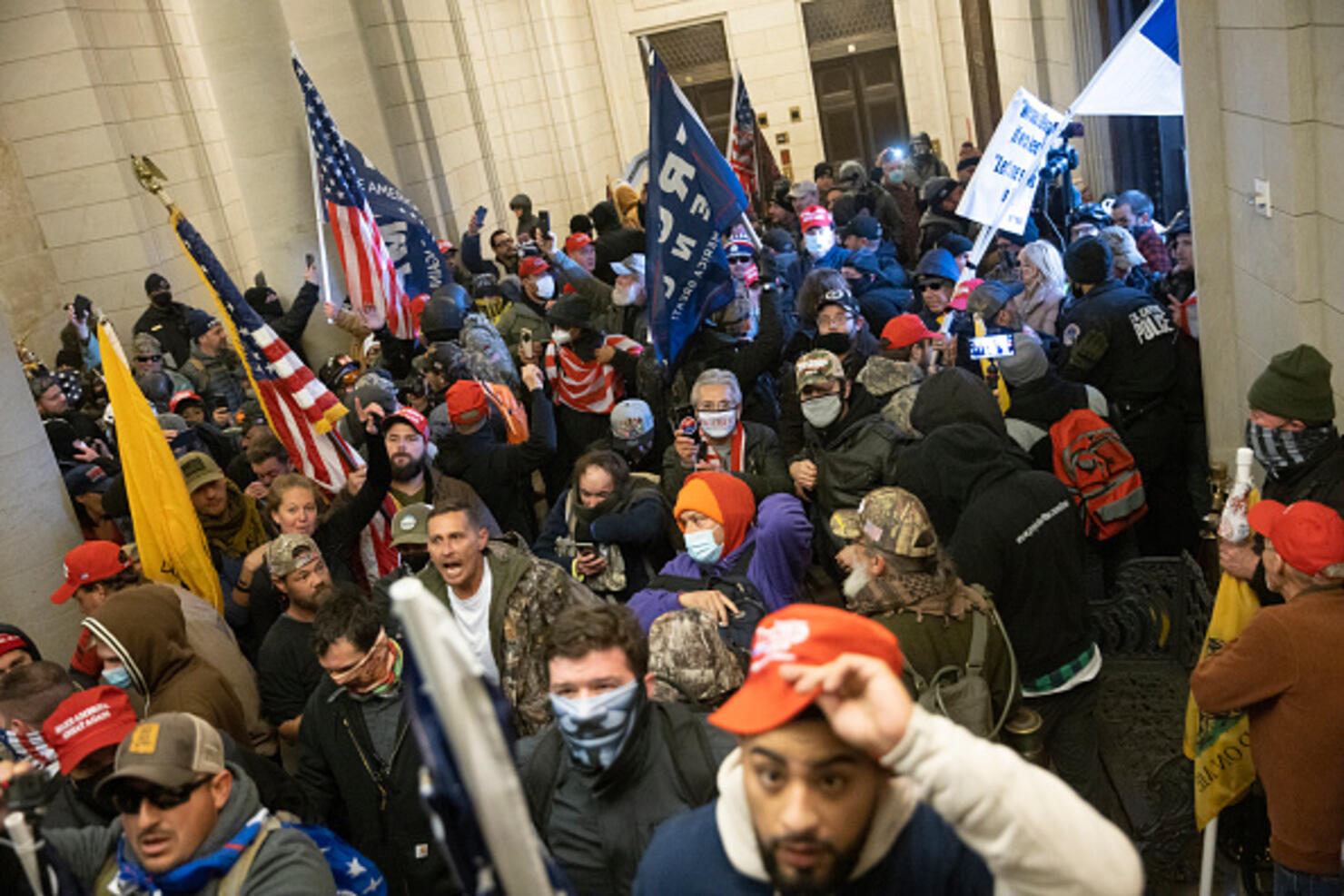 A two-time U.S. Olympic Gold medalist appears to be among the individuals participating in the riots at the United States Capitol on January 6.
Former U.S. swim team member Klete Keller, 38, appears to be maskless and wearing a Team USA jacket in video footage of the Capitol riot, ESPN reports. Keller represented the United States during the 2000, 2004 and 2008 Olympics, anchoring the 4x200 freestyle, which notably included holding off a strong late push by Australia's Ian Thorpe to help the U.S. win the gold in 2004.
ESPN reached out to a spokesperson for USA Swimming who could neither confirm nor deny that Keller was the individual shown in the video, which was initially reported by SwimSwam.com, a swimming news site. Several of Keller's former teammates and coaches also said they recognized the 38-year-old in the video clip, the New York Times reports.
"[W]e respect private individuals' and groups' rights to peacefully protest but in no way condone the actions taken by those at the Capitol last week," a USA Swimming spokesperson told ESPN on Tuesday.
ESPN reports Keller had most recently worked as a real estate agent for the agency Hoff & Leigh in Colorado Springs and frequently posted his support of President Donald Trump on his now-deleted social media accounts.
Last week, protesters supporting President Trump stormed the United States Capitol amid the vote to certify President-elect Joe Biden's victory in the 2020 presidential election, which led to the death of five individuals and forced elected officials to evacuate the House and Senate chambers before later continuing session in the evening.
An announcement was made inside the Capitol ordering lawmakers to evacuate due to "an external security threat" as dozens of protesters forced their way inside the building, the Associated Press reports.
Both chambers were sent into recess and later resumed at around 8:00 p.m. EST to confirm the nomination of President-elect Biden and Vice President-elect Kamala Harris.
Photo: Getty Images