Pats' Joe Cardona, Navy Lt., Named Finalist For Salute To Service Award
By Jason Hall
January 13, 2021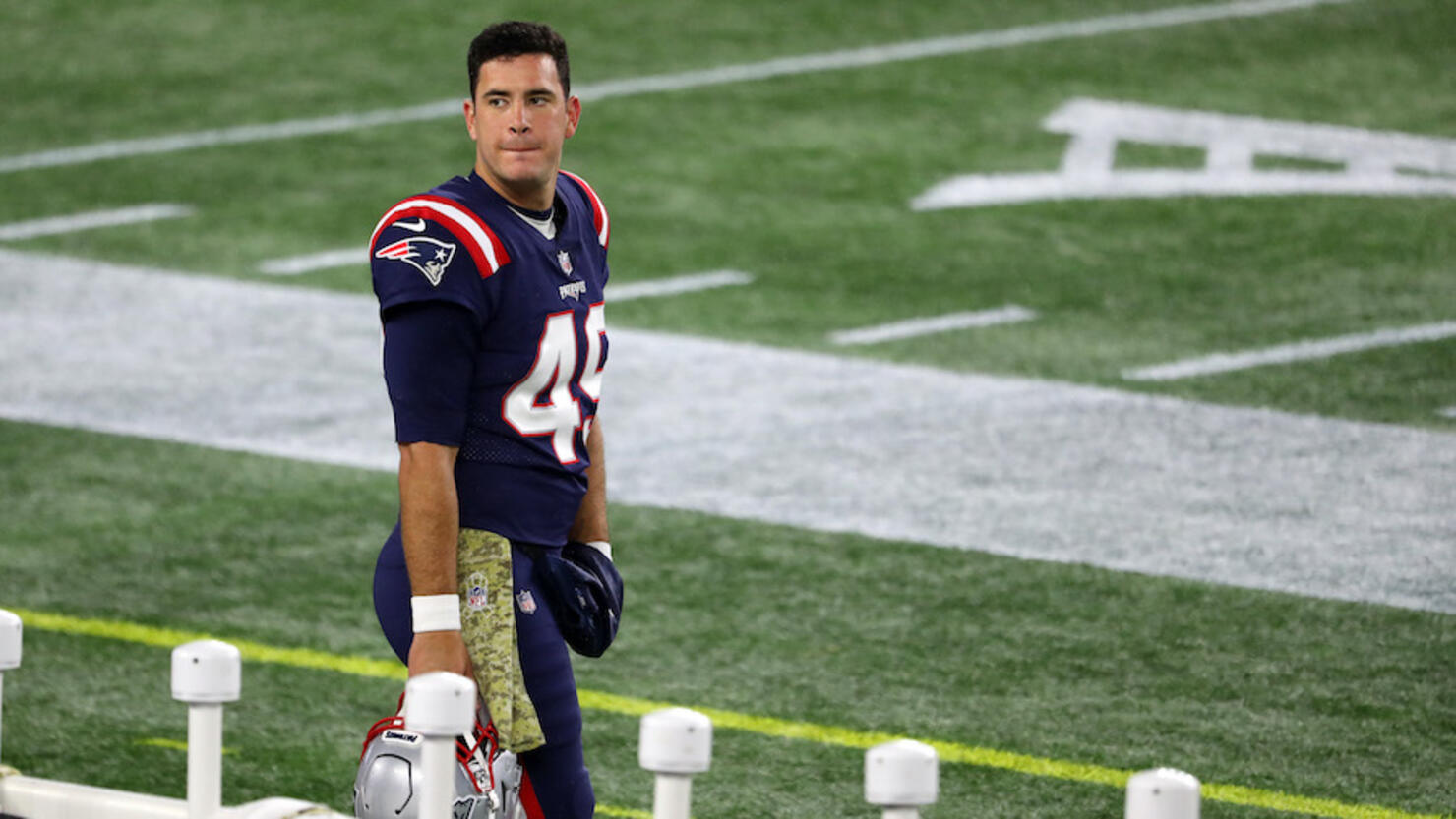 New England Patriots long snapper and U.S. Navy Lieutenant Joe Cardona is among three finalists named for the National Football League and United Services Automobile Association's Salute To Service Award.
Other finalists include San Francisco 49ers general manager John Lynch and AMB Sports and Entertainment CEO Steve Cannon, CBS Boston reports.
The Salute To Service Award is given to individuals involved in the NFL who make "exceptional efforts to honor and support members of the military community."
Cardona attended the U.S. Naval Academy prior to being selected by the Patriots in the fifth-round of the 2015 NFL Draft and has since appeared in 96 regular season and 12 postseason games for New England, which included two Super Bowl victories.
Cardona was an Ensign in the Navy and worked as a staff officer at the Naval Academy Preparatory School in Rhode Island during his first season as the Patriots' long snapper, before transferring to the Navy Reserves in 2016. He was later promoted to Lieutenant Junior Grade and served as junior commissioned officer in the U.S Navy in 2017, before being promoted once again to Lieutenant in 2019, CBS Boston reports.
All 32 NFL teams nominated a representative for the Salute To Service Award in November and a six-judge panel narrowed down the finalists "based on the positive effect of the individual's efforts on the military community, the type of service conducted, the thoroughness of the program and level of commitment."
The award will be presented to the winner during the NFL Honors ceremony on the night before Super Bowl LV.
Photo: Getty Images