'PLL' Star Cries As She Details Husband's 'Very Scary' COVID-19 Battle
By Emily Lee
January 14, 2021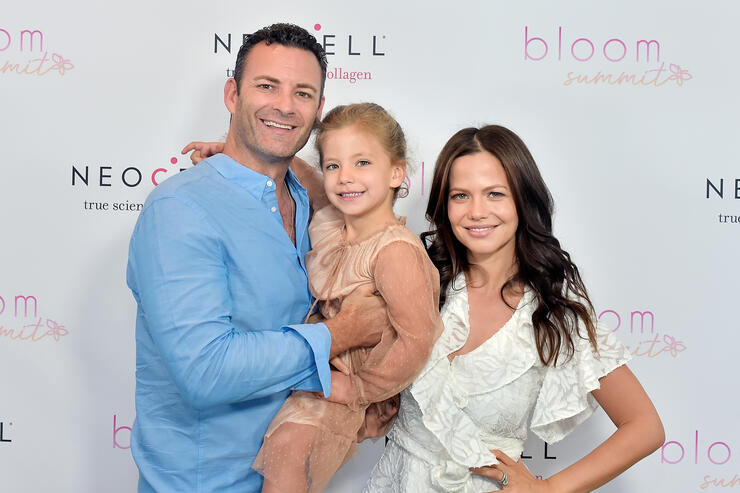 Pretty Little Liars star Tammin Sursok took to Instagram on Wednesday (January 13) to share the unfortunate news that her husband Sean McEwen has contracted COVID-19. Though some people only experience mild symptoms, the 37-year-old actress revealed her husband is not one of them. With McEwen's fever spiking to 104 degrees, Sursok detailed her struggle to get her husband admitted to the hospital as many facilities have reached maximum capacity due to the rising number of cases across the country.
"My husband has Covid. And I'm scared," Sursok began her emotional testimony. "Today I'm not as scared as yesterday but yesterday I felt very out of control. It was rough and touch and go. All the hospitals are full and his fever of 103 wouldn't break for days and it got to a very scary place."
Sursok shared that, thankfully, she and her two daughters, 7-year-old Phoenix and 2-year-old Lennon, have not contracted the highly contagious virus. "My girls and I have tested negative twice and have had no symptoms for a while. We have been quarantining and following all recommendations and guidelines," she shared.
Sursok said they aren't sure where McEwen contracted the virus as they've been following all the health and safety protocols amid the ongoing pandemic. "We have been in the same place in Austin for two months now. Haven't seen friends and family, haven't eaten out, P is homeschooled," she wrote. "The only place we could have got it is the grocery store [because] we haven't been near anyone and the whole family is always masked."
The Pretty Little Liars actress left her followers with a word of warning: "Covid is real. It's scary and I now see it firsthand. I've been really scared and in a dark place and I'm writing this to say I'm struggling and I love you all and this community. Thank you for listening. We are in this together. We are. I promise you. Please wear a mask for yourself for other people. This is not something you want to get."
While replying to a comment on her post, Sursok said she had "never" seen her husband so sick and revealed she was still trying to get him admitted to the hospital. She then went on her Instagram Stories to share an update on her family's situation. Through tears, Sursok once again reminded her followers that "COVID is real. It's scary. I know some people just get a cold, they feel like they just have a cold or a flu, but a lot of people don't. My husband is really fit and healthy and all the hospitals are full."
She wrapped up her update by "begging" everybody tuned in to her Stories to make sure they wear their masks. "Be safe. Please wear a mask. They said if you wear a mask you protect someone by 70 percent. So if you're wearing a mask yourself and someone isn't, then you're only protected by 30 percent," she said. "I'm begging you. Just do it for someone else."
Photo: Getty