Study Suggests Past COVID Infection Provides Immunity For Five Months
By Bill Galluccio
January 14, 2021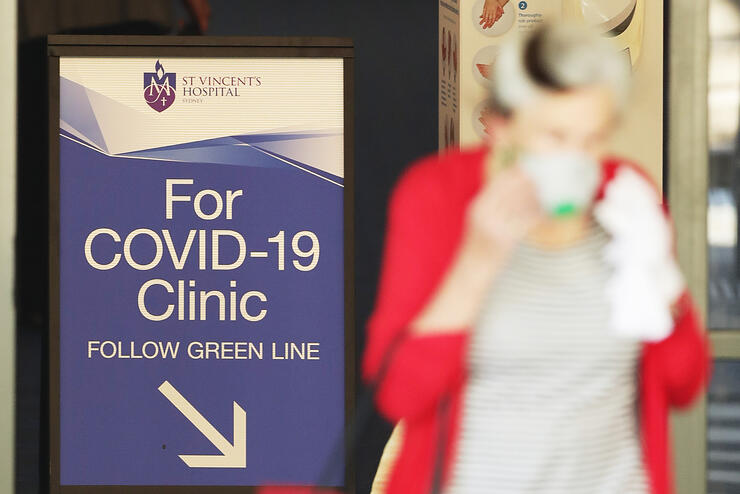 A new study found that people infected with COVID-19 were likely to be immune to the virus for at least five months. The study, which was led by Public Health England, suggests that patients who have recovered from the coronavirus had an 83% lower risk of reinfection than those who have not been infected.
"We now know that most of those who have had the virus, and developed antibodies, are protected from reinfection, but this is not total, and we do not yet know how long protection lasts," Susan Hopkins, senior medical adviser at PHE and co-leader of the study, said in a statement.
For the study, which has not been peer-reviewed, researchers tested nearly 21,000 healthcare workers from June to November. They found that 6,614 participants tested positive for COVID-19 antibodies. Of those people, 44 tested positive for the virus again. The study will continue for another 12 months to see if the immunity will continue to wane over time.
The study also found evidence that people who have developed immunity to the virus can still spread it to others.
"We found people with very high amounts of virus in their nose and throat swabs, that would easily be in the range which would cause levels of transmission to other individuals," Hopkins warned.
That concerns scientists because it will make it more difficult to ease restrictions and lockdowns put in place to slow the spread of COVID-19.
"The concerning finding is that some people who have Covid antibodies appear to still be able to carry the coronavirus and could spread it to others. This means that the vast majority of the population will either need to have natural immunity or have been immunized for us to fully lift restrictions on our lives," said Dr. Simon Clarke, Associate Professor in Cellular Microbiology, University of Reading, according to CNN.
Photo: Getty Images