Ben Affleck Recalls 'Sexist, Racist' Reactions To Jennifer Lopez Engagement
By Emily Lee
January 15, 2021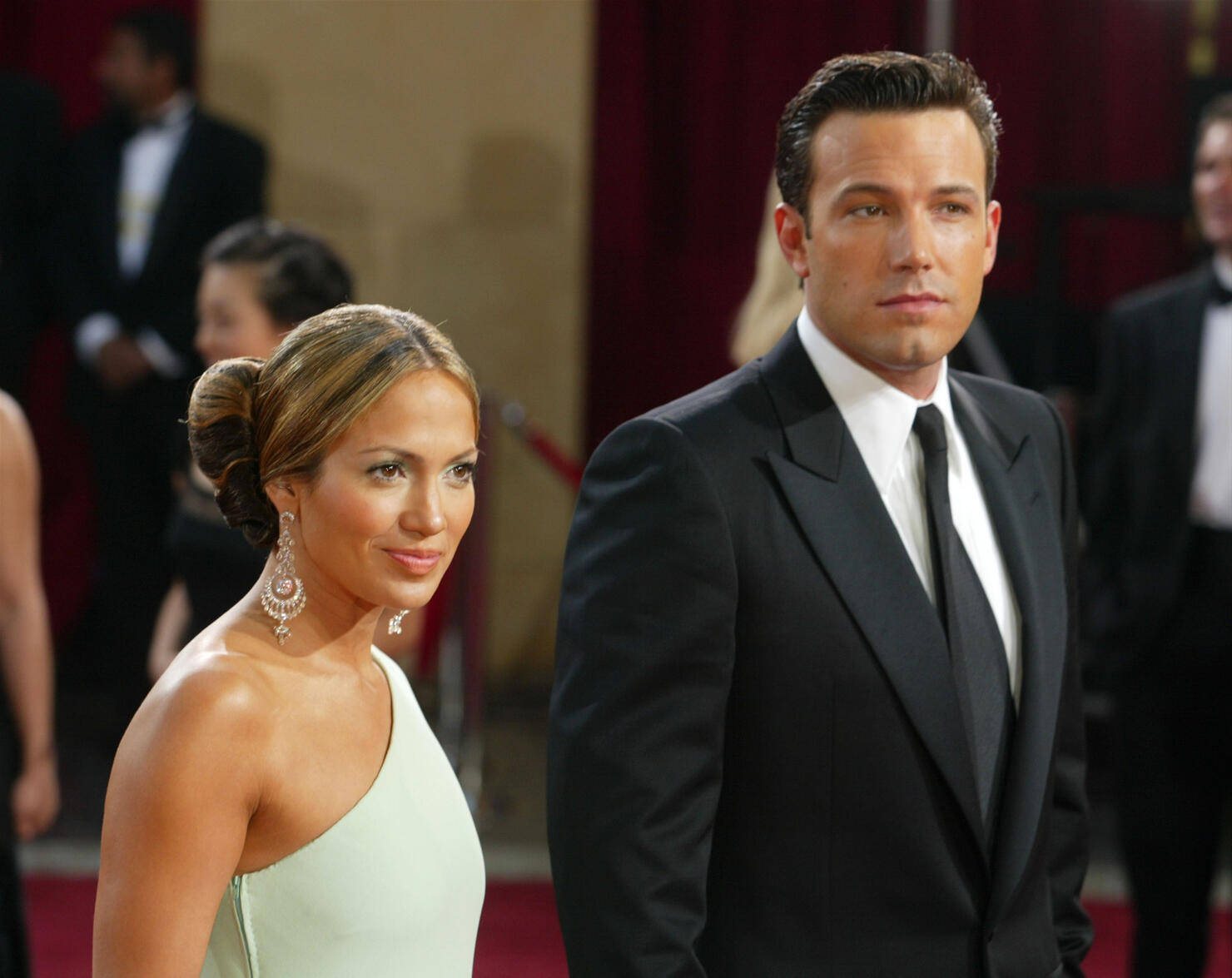 Long before Jennifer Lopez found love with Alex Rodriguez, she was engaged to Ben Affleck. Though the former couple called off their two-year engagement back in 2004, Affleck and Lopez have remained on good terms and have nothing but kind words to say about their relationship when asked about it in interviews.
During a recent interview with The Hollywood Reporter, Affleck recalled how his relationship with Lopez turned into a tabloid frenzy. While many celebrity couples end up splashed across the cover of tabloid magazines, Affleck said his relationship with Lopez faced a different kind of reaction than his other relationships did. The couple, unfortunately, had to deal with "mean" people were while they were together.
"There's always a story of the month, and me dating Jennifer Lopez happened to be that tabloid story at the time when that business grew exponentially ... they needed something to write about and we were that thing," Affleck explained. "Still, to this day, [some] will go, 'I see you out there in the paparazzi and the pictures!' It's like, 'Yes, I left my house and took out the trash. It's not like I'm trying to—' And it's still like, 'You were taking a pap walk!' As if, if you leave your house, you're only doing so in the hope that you could be so lucky that you could end up as the sixth item in The Daily Mail. It's absurd."
"People were so f*****g mean about her —sexist, racist, ugly, vicious s**t was written about her in ways that if you wrote it now you would literally be fired for saying those things you said," he continued. "Now it's like, she's lionized and respected for the work she did, where she came from, what she accomplished—as well she f*****g should be! I would say you have a better shot, coming from the Bronx, of ending up as like [Justice Sonia] Sotomayor on the Supreme Court than you do of having Jennifer Lopez's career and being who she is at 50 years old today."
Following his split from Lopez, Affleck went on to marry fellow actress Jennifer Garner in 2005. They separated in 2015 and filed for divorce in 2017. Affleck and Garner share three children together: Violet, Serafina and Samuel. Lopez, meanwhile, married her longtime friend Marc Antony in 2004. They also ended up separating a decade later in 2014. The pair share twins Max and Emme. Lopez is now engaged to Rodriguez, while Affleck is dating Ana de Armas.
Photo: Getty