Betty White Reveals How She'll Celebrate Her 99th Birthday In Quarantine
By Emily Lee
January 15, 2021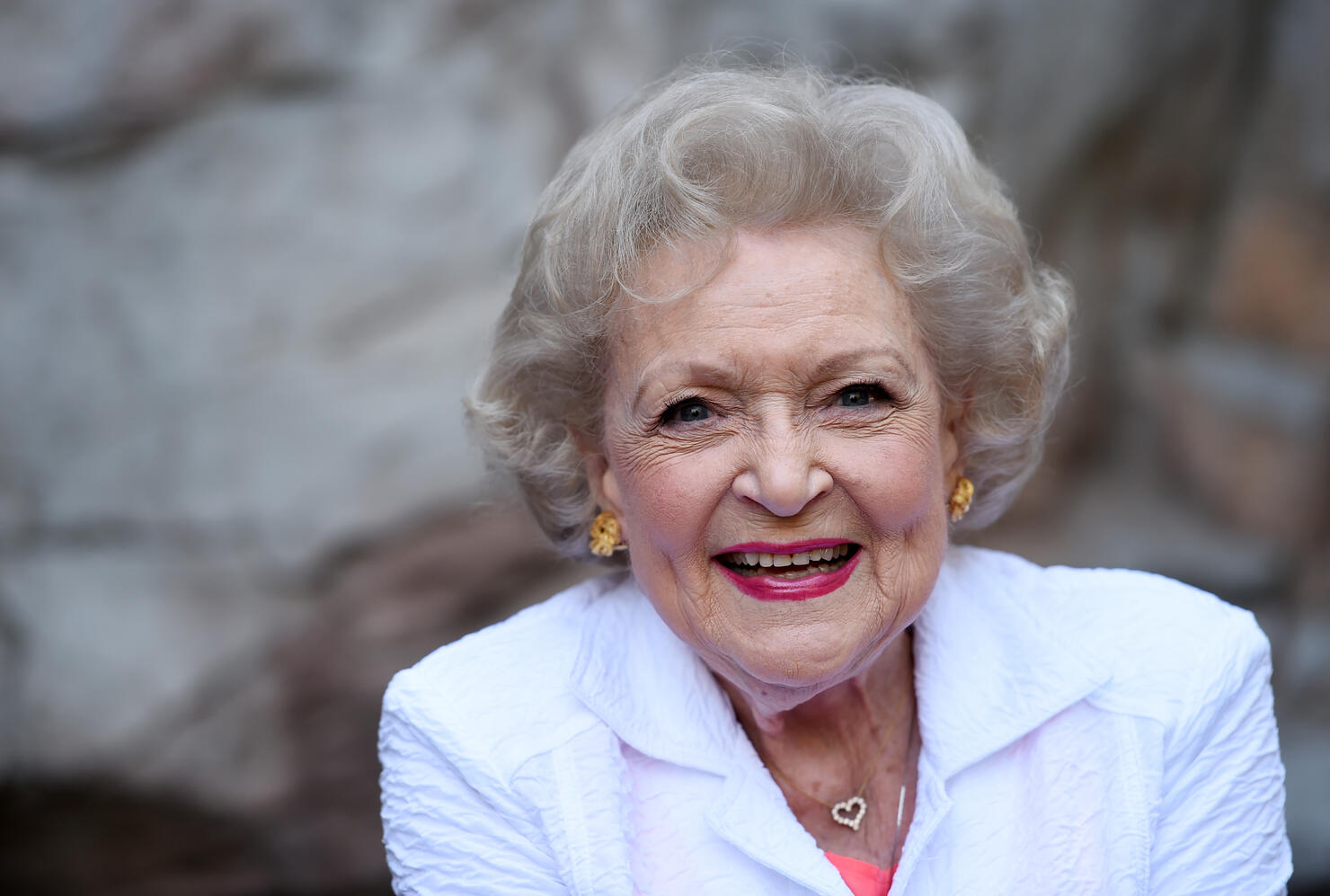 Betty White is about to celebrate a major milestone—her 99th birthday!
On Wednesday (January 13), the Golden Girls actress revealed how she'll spend her upcoming birthday in quarantine. "You probably didn't ask, but I'll tell you anyway," White said in a statement to Entertainment Tonight about her big day on Sunday (January 17). "What am I doing for my birthday? Running a mile each morning has been curtailed by COVID, so I am working on getting The Pet Set re-released, and feeding the two ducks who come to visit me every day."
For those who may not remember (or weren't around just yet), The Pet Set is White's syndicated show from the 1970s, which highlighted her lifelong love of animals, including: "dogs, cats, birds and horses – in addition to a wide range of wild animals including tigers, bears, elephants, lions, wolves, gorillas, cougars, seals, kangaroos, zebras and eagles – both in the studio and on location."
To commemorate The Pet Set's 50th anniversary, the show will be released on DVD and streaming platforms by MPI Media Group on Feb. 23. The show surely has a special place in White's heart, as well, because it was produced by her late husband Allen Ludden.
"The Pet Set is one of my favorite shows," White gushed. "I'm thrilled it's going to be seen again after all these years."
Hopefully White—and her two duck friends—have a lovely day on Sunday!
Photo: Getty