Joe Biden Unveils COVID Vaccine Plan To Administer 100M Shots In 100 Days
By Bill Galluccio
January 15, 2021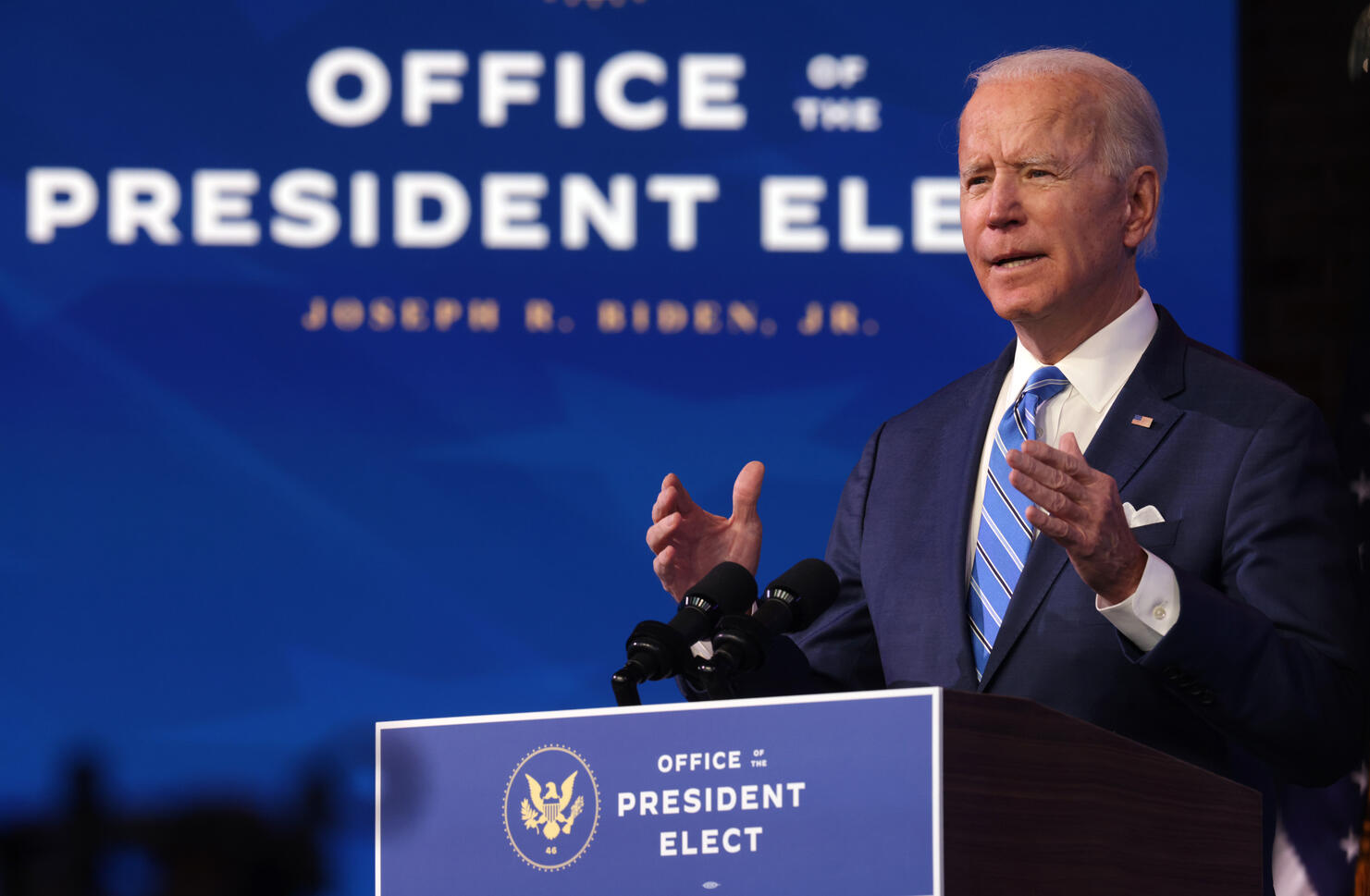 One day after President-elect Joe Biden unveiled his $1.9 trillion "American Rescue Plan," he released an ambitious plan to speed up vaccination efforts across the country.
The current efforts to vaccinate the population have been going slower than anticipated. As of Friday (January 15), the Centers for Disease Control and Prevention reported that 31 million doses of vaccine have been distributed, and 12 million doses have been given to people.
Biden vowed to vaccinate 100 million people within the first 100 days of his presidential term.
"Our plan is as clear as it is bold: Get more people vaccinated for free. Create more places for them to get vaccinated. Mobilize more medical teams to get the shots in people's arms. Increase supply and get it out the door as soon as possible," Biden said.
To reach that goal, Biden said he wants Congress to hire 100,000 public health professionals who will assist with vaccine outreach and contact tracing efforts.
"These individuals will be​ hired to work in their local communities to perform vital tasks like vaccine outreach and contact tracing in the near term, and to transition into community health roles to build our long-term public health capacity ​that will help improve quality of care and reduce hospitalization for low-income and underserved communities," the Biden transition team explained in a fact sheet.
In addition to hiring public health workers, Biden also wants states to use the National Guard to help distribute the vaccines and promised to reimburse states for the costs.
Biden said he would use the Defense Production Act to speed up the manufacturing of the vaccines and the supplies needed to administer them, including glass vials and syringes. He also called on states to start vaccinating people who are 65 and older, along with younger people who have underlying health issues.
Currently, states are following initial guidance from the CDC that prioritized seniors over the age of 75 and healthcare workers and people living in long-term care facilities.
Biden also plans to use federal funds to open community vaccination centers and create mobile vaccination clinics to deliver vaccines to people who live in underserved communities.
"This is a time to set big goals to pursue them with courage and conviction because the health of the nation is literally at stake," Biden said.
Photo: Getty Images