Lori Loughlin's Husband Asks To Finish 5 Month Prison Sentence At Home
By Emily Lee
January 15, 2021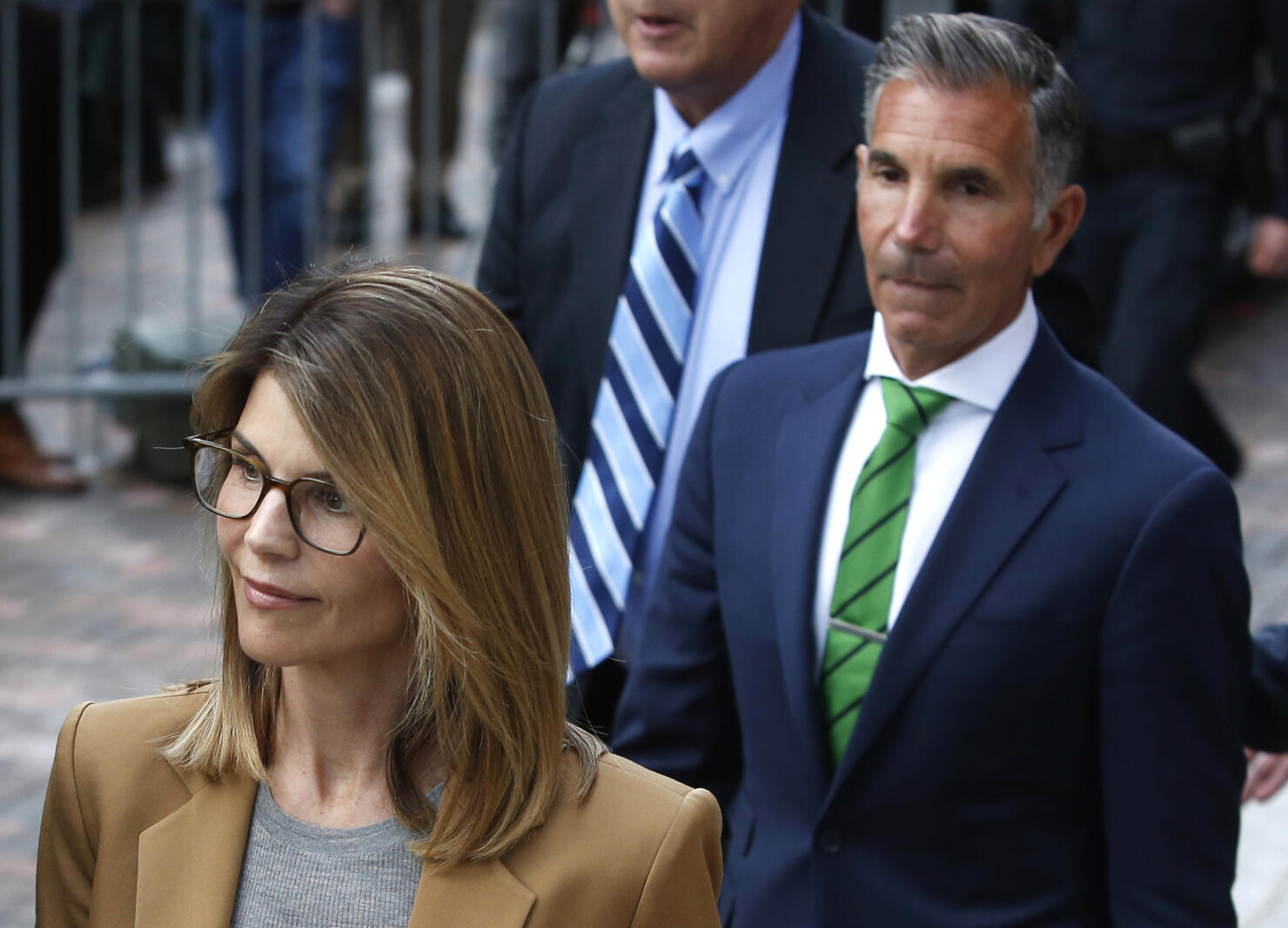 Lori Loughlin's husband, Mossimo Giannulli, was sentenced to five months in prison after pleading guilty to one count of conspiracy to commit wire and mail fraud and one count of honest services wire and mail fraud. He surrendered himself to the federal prison in Lompoc, near Santa Barbara, California, on Nov. 19 to begin his sentence.
Though Giannulli has not yet completed his sentence, his lawyer has reportedly submitted a request to have the fashion designer released early. People obtained court documents that claim Giannulli has spent 56 days in quarantine due to the ongoing COVID-19 pandemic. The extensive isolation has taken a "significant" toll on his "mental, physical, and emotional well-being," according to Giannulli's legal team.
"Mr. Giannulli spent almost 40% of his total sentence confined in solitary quarantine, despite testing negative for COVID-19 at least ten times and despite his counsel's multiple requests that [the Bureau of Prisons] release him from quarantine," the court document reads.
Giannulli's lawyer also claims that Giannulli was not moved into the minimum-security prison after his initial quarantine period when he first arrived to serve his time. The court document states that Giannulli "was immediately placed in solitary confinement in a small cell at the adjacent medium-security penitentiary, 24 hours per day with only three short 20 minute breaks per week, where he remained for 56 days before finally being transferred to the camp yesterday (January 13)."
Despite testing negative for COVID-19 every two weeks, Giannulli was reportedly returned to solitary confinement multiple times because other inmates that reported to prison after his arrival tested positive. "As a result BOP has determined that any individual in the facility must re-quarantine each time that occurs, despite the fact that individuals are not in contact with one another, and instead are confined to their cells 24 hours per day," his lawyers explained.
As a result of this experience, Giannulli's legal team are requesting he fulfill the remained of his sentence in home confinement. He has about three months left in his sentence.
Loughlin, who also plead guilty for her involvement in the college admissions scandal, has already served her two-month sentence. According to a source close to the couple, Loughlin remains "stressed" about their situation. "This whole nightmare won't stop completely until Mossimo is released too. But Lori still seems positive," the source told People.
Photo: Getty