Mariah Carey Opens Up About Secret Rock Album, Hints At Possible Revival
By Taylor Fields
January 15, 2021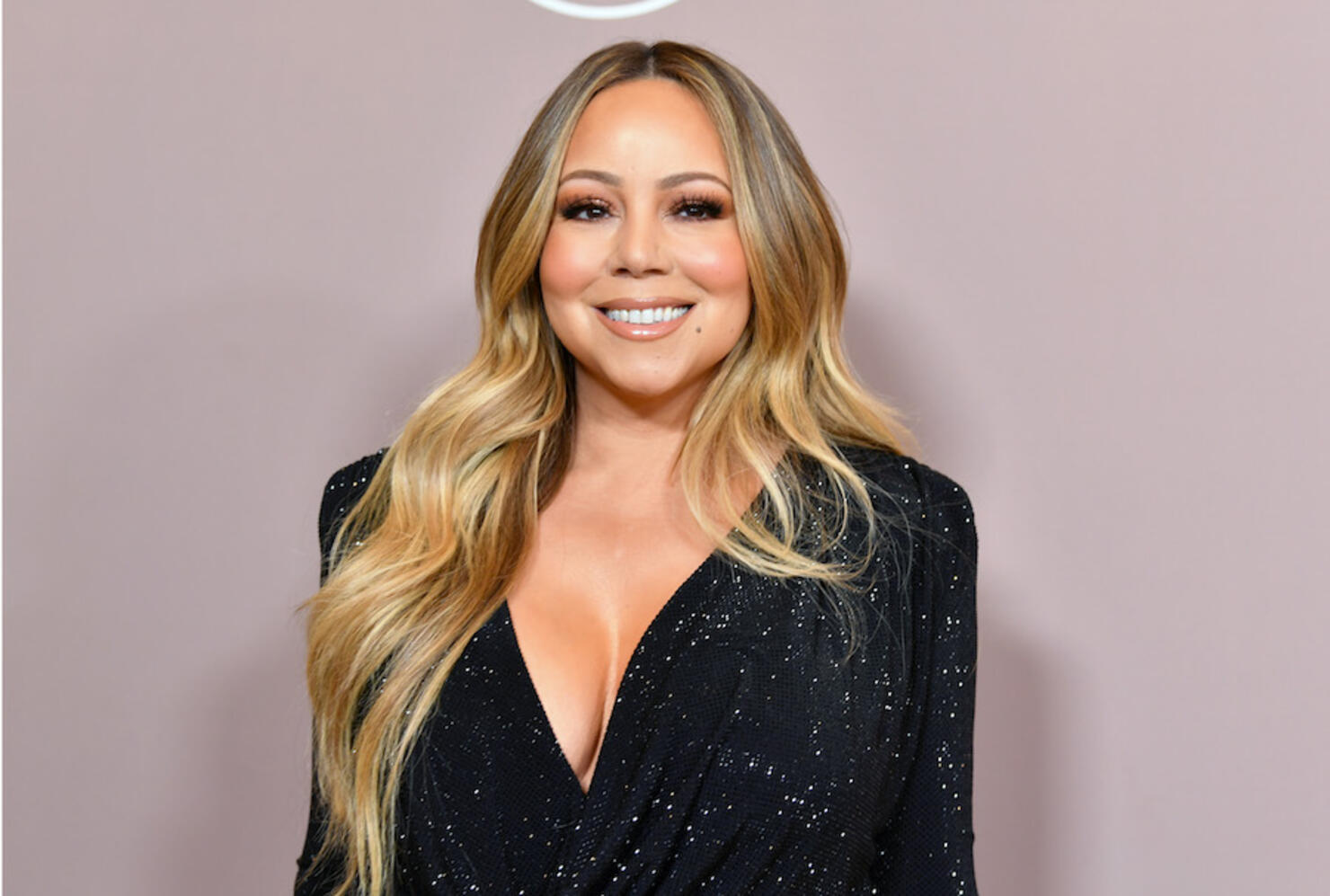 When Mariah Carey released her memoir, The Meaning of Mariah Carey, the superstar opened up about her career and her life as she shared stories like never before. She also divulged that she had recorded a secret alternative rock album under the name "Chick" during the Daydream era in 1995, and now, Mariah is opening up about the project and whether or not fans might hear it one day on Questlove's Questlove Supreme podcast.
Mariah recalled that her Chick alt rock record was inspired by the grunge/alternative rock music that was happening at the time. She was inspired by the fact that she noticed these artists and bands were "carefree" and explained, "Me and my friend call it so carefree. Like, how are you so carefree that you can do whatever you want? You can wear whatever you want now?" Carey then said that even though she would listen a lot of R&B and soul, she also listened to artists like Blondie and Pat Benatar, and so she was inspired by a "heavy rock quotient that was around where [she] was going."
During her sessions for her 1995 album Daydream, at night with her band, Mariah would eventually record rock-inspired songs. She remembered, "I would be working on, for example, let's say 'One Sweet Day,' like mixes or whatever, we were doing overdubs. And the band would be there, like my band from the little touring that I did. So I just, one night, was like, I was just singing stuff and making fun of like, not making fun of, but just doing my own little impersonations as I do. And then I said to Gary, who was my guitar player at the time, I was like, 'Can you just play [guitar riffs]?' And he was doing overdubs on something totally different. So he starts playing it and, that's the song called 'Joe.' That's not the one I would love to hear, I would love to hear 'Hermit.' So then, I just started writing stuff down, like anything I wanted to say, finished it in like five minutes or 10 minutes. And it was for laughs, but then as the projects that — like every night when we would be working, and actually the corporate people were on a trip to Italy at that time, so they weren't there to stop the flow." She added, "I just ended up, every night, recording something new and writing something new, and it was just a creative outlet. But then we actually mixed it, and did it, and recorded it, you know, recorded it, mixed it mastered it."
Later on in the episode, Mariah talked about whether or not fans will every get to hear Chick, and when presented with the idea of possibly sharing her secret album as a limited release on Record Store Day, in physical form, Carey agreed! She explained, "I agree. And you know what? I think it should be that, and also I should do the original artwork and people don't even know. Okay, so it's a dead roach, that's the cover, then it's a lipstick written 'Chick' on top of it that I wrote in my handwriting, the title is Someone's Ugly Daughter, that's the title of the album, and then the back of the album is a crushed thing of makeup, like eye shadows of pink, blue pastels, and then I just did like with a fork at the Hit Factory, and then took a picture of it and then wrote all the song titles on the back. And then the CD itself, I kissed it, like it's a whole thing. Like the actual, physical CD is amazing."
Mariah also explained that if she were to release her Chick album back in 1995, she would have done a "total different character, visually" and then eventually reveal herself to be Chick, because "at that time it was very much like if you were 'popular' on the pop charts, you could not have critical acclaim." But she does think Chick "needs to have its own thing" and is actually in talks with a mystery artist who is "perfect" for the project.
Carey said, "I actually [have] been having conversations with someone, I'm not going to name, about doing another version of Chick, some of those songs and writing couple of new ones. And I'm asking you now, if you will write those with me or at least like explore it because she's a young 16-year-old girl, who is very famous, and she's perfect for this. And we've already had conversations about it and I'm planning on, hopefully, working on it this coming month." She added of the 16-year-old, "She's an actress, but she wants to sing as well."
Listen to Part 2 of Mariah Carey on Questlove's Questlove Supreme podcast on iHeartRadio.