New York Dolls Guitarist Sylvain Sylvain Dies At Age 69
By Andrew Magnotta @AndrewMagnotta
January 15, 2021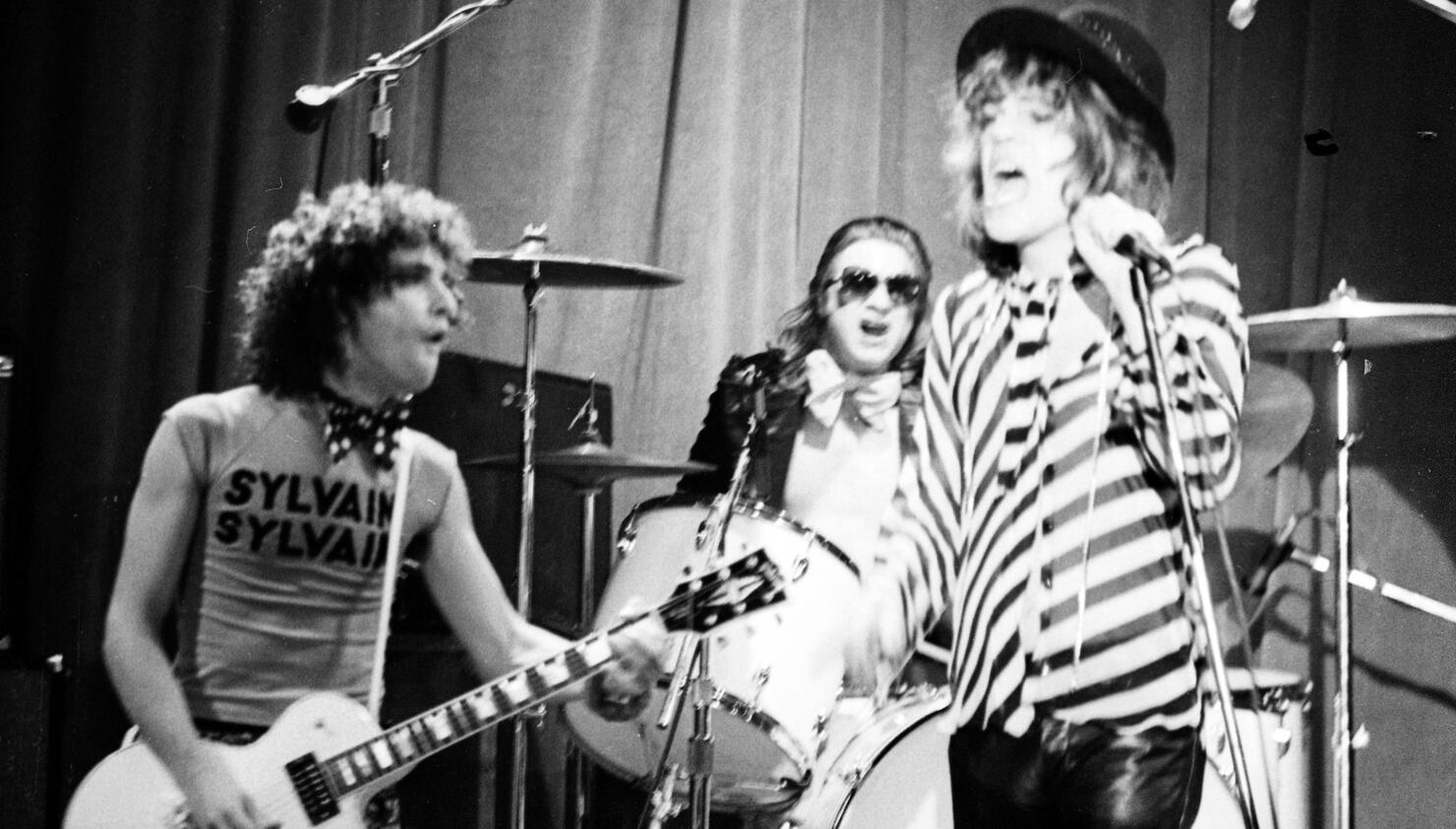 Sylvain Sylvain, the guitarist for glam rock and proto-punk pioneers the New York Dolls, has died at age 69.
According to a post on Sylvain's personal Facebook page, the guitarist passed on January 13 after a long battle with cancer. The post also included a letter for Sylvain, written by Patti Smith Group guitarist Lenny Kaye.
"As most of you know, Sylvain battled cancer for the past two and 1/2 years," the post read. "Though he fought it valiantly, yesterday, he passed away from this disease. While we grieve his loss, we know that he is finally at peace and out of pain. Please crank up his music, light a candle, say a prayer and let's send this beautiful doll on his way."
Sylvain's longtime bandmate, New York Dolls frontman David Johansen, released an emotional statement in remembrance of his musical kindred spirit.
"My best friend for so many years, I can still remember the first time I saw him bop into the rehearsal space/bicycle shop with his carpetbag and guitar straight from the plane after having been deported from Amsterdam, I instantly loved him," the frontman wrote. "I'm gonna miss you, old pal. I'll keep the home fires burning. Au revoir Syl, mon vieux copain."
Born in Cairo, Egypt, on February 14, 1951, Sylvain Mizrahi's family emigrated to Paris when he was still a young child. In France, the future guitarist was turned onto rock and roll after seeing Elvis Presley in movies.
By the following decade, Sylvain's family had settled in Queens, New York. It was there he got his first guitar for about $13 and began learning how to play.
Sylvain started his first band as a teenager and fell in with a social scene that included several of his future New York Dolls bandmates. After briefly leaving the nascent band in 1971 to travel, Sylvain returned to the States and began building the New York Dolls' reputation locally with energetic live performances and unforgettable onstage fashion.
The New York Dolls' early records — beginning with 1973's lauded self-titled debut — are widely regarded as being just before their time, having launched in an era where arena rock and prog rock were just taking root. The Dolls' initial run ended with a breakup in 1976, just as future punk icons like The Ramones and The Sex Pistols were getting started.
Sylvain continued playing music after the New York Dolls, as both as solo artist and sideman to Johansen. Sylvain and Johansen revamped the New York Dolls in 2004 with new members and released three more albums between 2006 and 2011.
Photo: Getty Images