Oscar Mayer Is Hiring Wienermobile Drivers For Road Trips Across the U.S.
By Emily Lee
January 15, 2021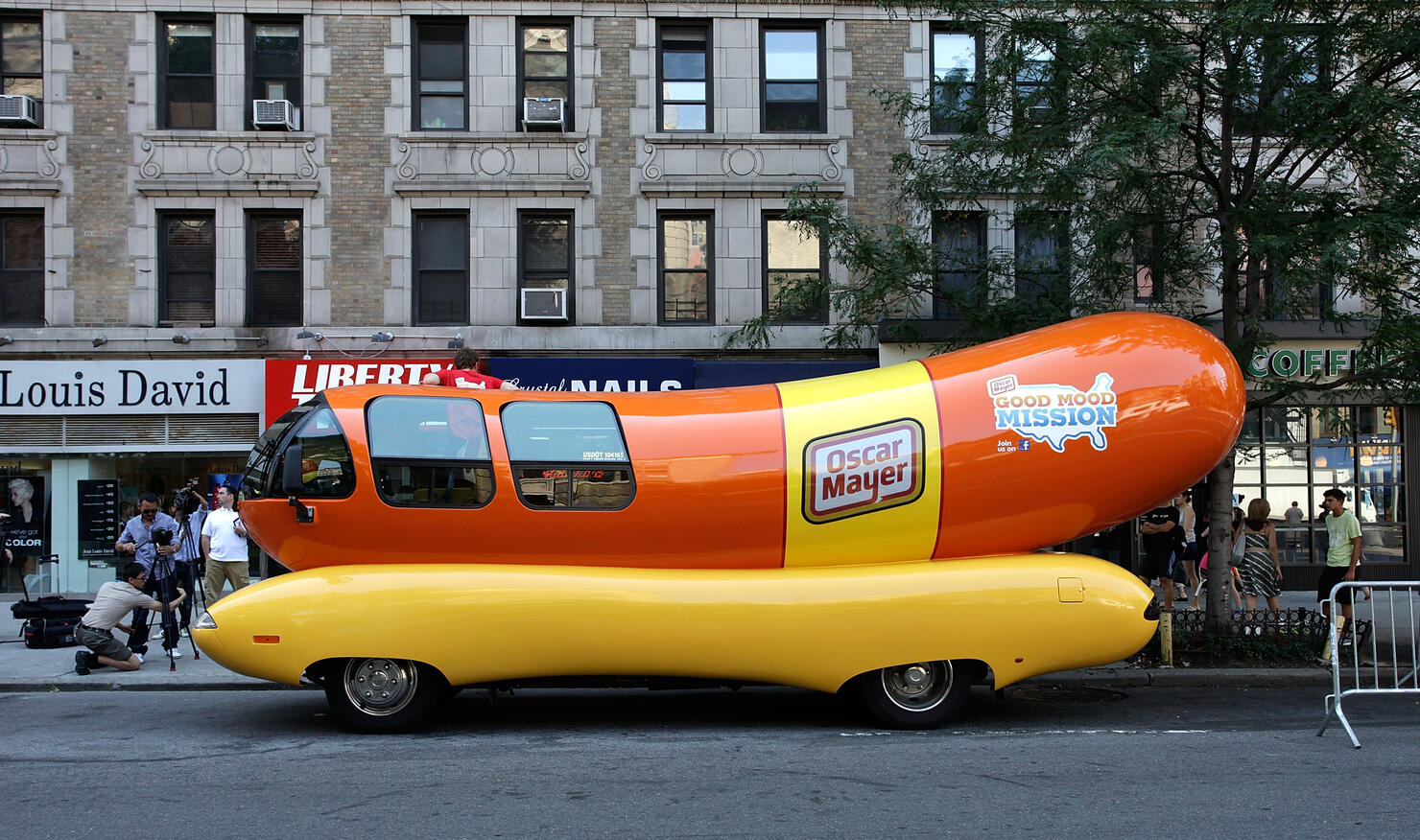 Looking to make a big career change? Look no further.
Oscar Mayer is looking to hire for a very special position—Wienermobile drivers. On Thursday (January 14), the company put out a call for interested applicants. Kraft Heinz, the corporation behind Oscar Mayer hot dogs, is looking for a dozen people for one-year paid positions as "Oscar Mayer Hotdoggers."
So, what does it mean to be a professional "Hotdogger?" Well, it involves a whole lot of driving. While the position will function similarly to a typical "brand ambassador" position, a professional "Hotdogger" will also get to drive the famous Wienermobiler all across the United States.
"Come relish that Wienermobile life!" Oscar Meyer wrote on Instagram alongside a video highlighting the Wienermobile's many adventures. "Now accepting Hotdogger applications."
Interested applicants must have a Bachelor's Degree, driver's license, and willingness to work major holidays to qualify for the unique job opportunity. Hotdogges are also expected to maintain the Wienermobile, create social media content for the brand, and represent the brand at hundreds of events over the course of the year.
If you think you're up for the challenge, applications are open until January 31. You can check out the full list of requirements and responsibilities expected of the Hotdogger, as well as submit your application, by clicking here. 
Photo: Getty