Demi Lovato Captures 'UFO Sighting' In Broad Daylight: 'They're Coming'
By Paris Close
January 17, 2021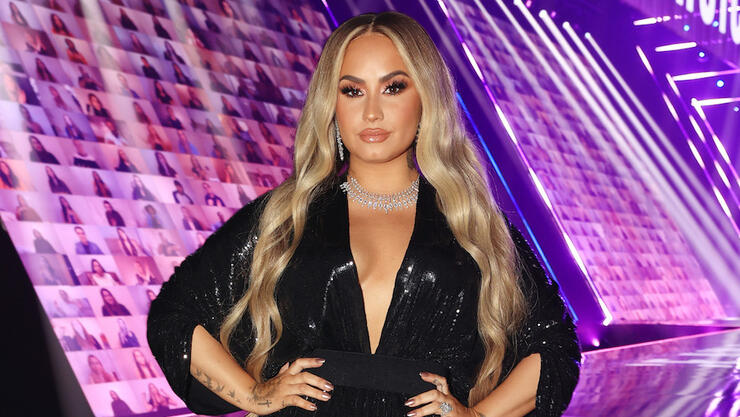 Devoted UFO chaser Demi Lovato is back on the job.
On Saturday (January 16), the "I Love Me" singer-songwriter shared a video of what appeared to capture what Lovato believed was a "UFO" in broad daylight.
"Another day, another UFO sighting," Lovato can be heard saying while pointing her camera up at the cloudless blue sky, where two bright white orbs of light can be seen in the distance. "Wow, what the f—k," Lovato says in the clip, before warning, "They're coming."
Unsure whether to take the video seriously, Lovato's fans had mixed — albeit hilarious — reactions to the suspicious clip.
"Are they aliens?😳😯" one user commented.
Another believer wrote, "I know it sounds crazy but I saw one not long ago outside my moms house.."
Skeptics, like this user, quipped: "When they show up with you at the inauguration as your background dancers >>>>>"
Someone else insisted, "Not unidentified when you can see they're balloons lol"
Lovato's first (alleged) alien encounter made headlines back in October 2020 when the "Anyone" musician shared footage of what she claimed was a UFO, hoping that the government would finally "acknowledge the truth about extraterrestrial life among us."
At the time, the 28-year-old explained she'd been among a "small group of loved ones" and Dr. Steven Greer when she filmed the unidentified floating object in the night sky.
"Over the past couple months I have dug deep into the science of consciousness and experienced not only peace and serenity like I've never known but I also have witnessed the most incredibly profound sightings both in the sky as well as feet away from me," Lovato shared at the time. "If we were to get 1% of the population to meditate and make contact, we would force our governments to acknowledge the truth about extraterrestrial life among us and change our destructive habits destroying our planet."
What do you see, fans: a UFO or ballons?
Photo: Getty Images