Mother Of 'Zip Tie' Suspect Arrested And Charged With Conspiracy
By Bill Galluccio
January 17, 2021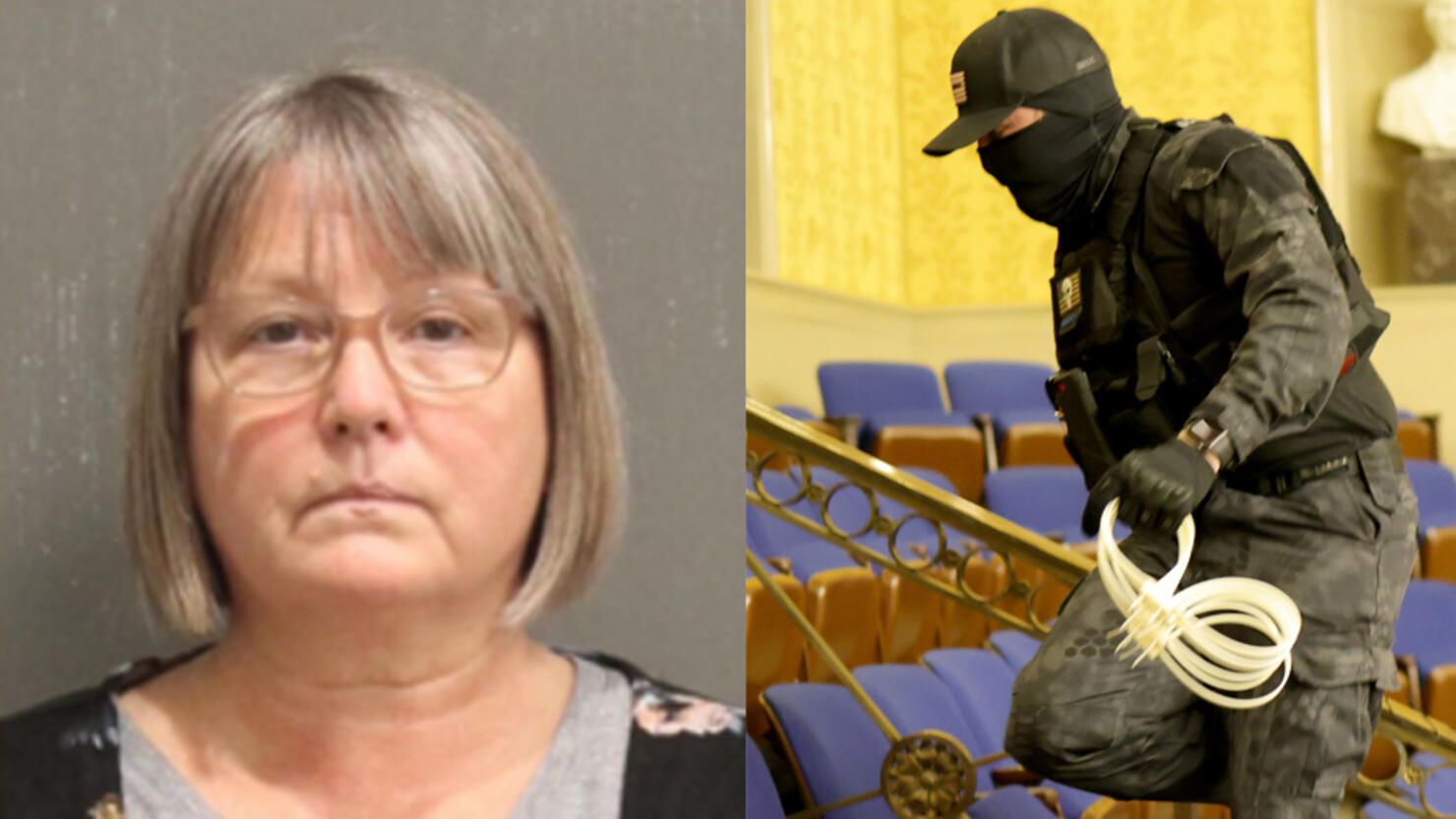 Authorities have arrested the mother of Eric Munchel, who was seen in photos wearing a tactical vest and zip ties inside the U.S. Capitol Building. Lisa Eisenhart, 56, was taken into custody in Nashville, Tennessee, and is facing charges of conspiracy, entering a restricted building, and violent entry or disorderly conduct.
Photos showed Eisenhart and Munchel walking around the Capitol on January 6, when a mob of Trump supporters stormed the Capitol Building during a joint session of Congress. Eisenhart was wearing a tactical vest and a red "Make America Great Again" beanie. She was also seen carrying "flex cuffs."
Federal prosecutors said that video evidence from inside the Capitol Building shows the pair following after a mob that was chasing police officers who were guarding the entrance to the Senate chamber.
"Video footage from inside of the U.S. Capitol captures [Eisenhart] and [Munchel] in the vicinity of a mob of individuals that are physically attacking two Capitol Police officers guarding entry into the Senate chambers," the affidavit reads. "The footage eventually shows officers run past [Eisenhart] and [Munchel]; several members of the mob give chase. Right after they pass, [Eisenhart] and [Munchel] immediately follow behind the individuals pursuing the officers. [Eisenhart] and [Munchel] are seen holding flex cuffs in each of their hands during the pursuit."
Munchel was arrested on January 10 and is facing similar charges.
Photo: Metropolitan Nashville Police Department/Getty Images