'Now Is The Time:' 5 Podcasts Carrying On MLK's Work For A Better World
By Diana Brown
January 18, 2021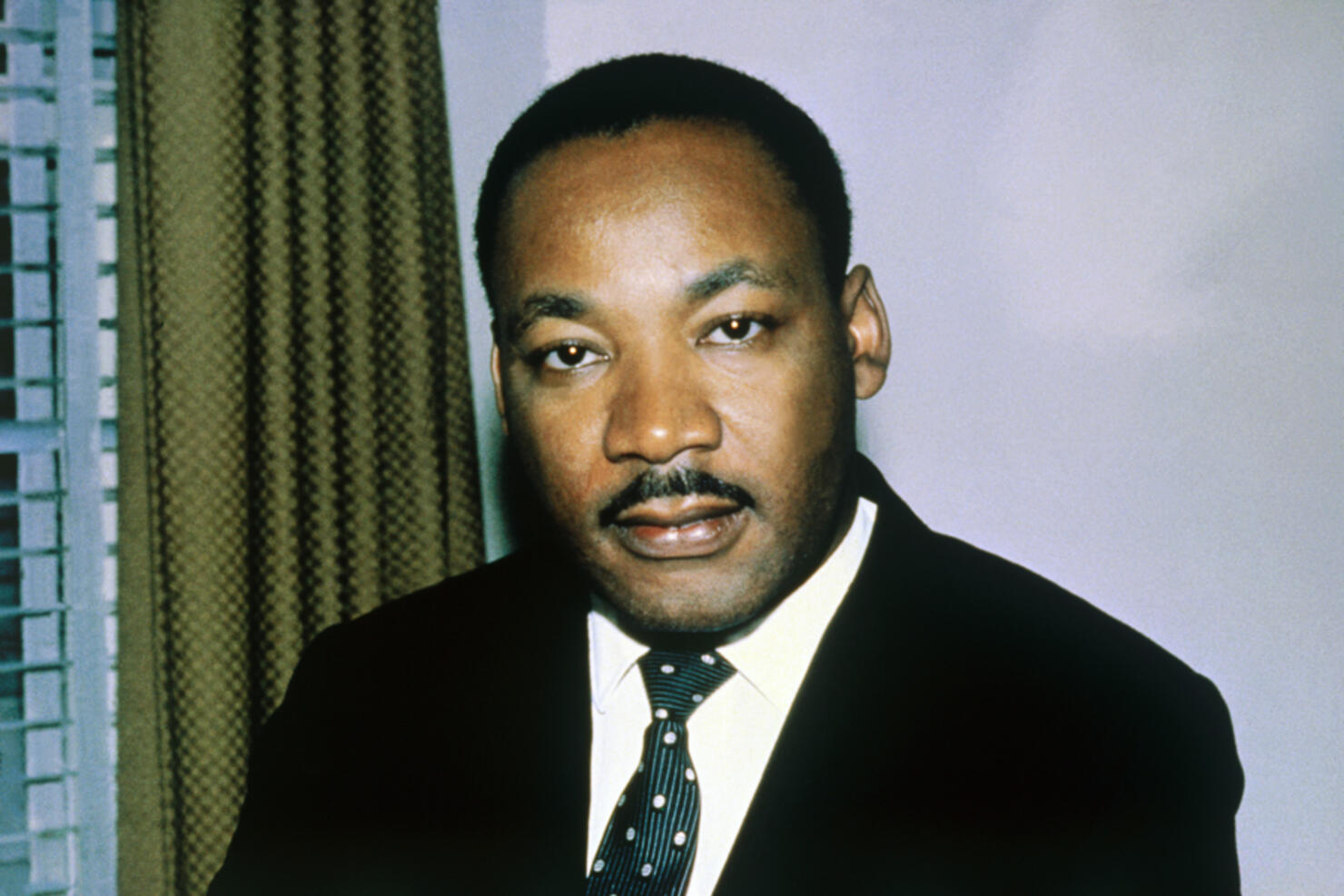 "We have also come to this hallowed spot to remind America of the fierce urgency of Now. This is no time to engage in the luxury of cooling off or to take the tranquilizing drug of gradualism. Now is the time to make real the promises of democracy." 
Martin Luther King, Jr. spoke those words at the March On Washington nearly 60 years ago, and through his work, and the work of so many other Black activists, we find ourselves a little bit closer to realizing those promises of democracy. But there's still a long way to go, as the Black Lives Matter protests over the past few years have made abundantly clear. Fortunately, the torch he lit is being carried by a new generation of activists, determined to have not just a seat at the table, but a deciding voice in how America should work. Here are five podcasts dedicated to the causes of social justice, ending systemic racism, and building a more equitable society. Perhaps, through these powerful interviews, conversations, songs, and jokes, we can get even closer to MLK's true dream of a country built on merit, brotherhood, and love. Now is the time.
Tamika D. Mallory and Mysonne, the General host Street Politicians to deconstruct what's happening in pop and hip-hop culture, entertainment, business, community engagement, criminal justice, and politics. "Even your fun is political," Tamika points out. Their connections to the hip-hop community and their work on the frontlines of protest movements enables them to provide a unique perspective, as well as bring on guests like Rapsody and Ray J as well as Karen Civil, Phillana Williams, and Breonna Taylor's mother and sister for powerful interviews. This one is from the streets, for the streets; take notes.
Tezlyn Figaro has spent years in politics and public relations, and has made it clear through her career that she would rather speak up than sit down. So you can rely on her podcast to be a truly unvarnished look at politics, social consciousness, and culture, discussing a range of controversial topics with diverse guests like Trump's diversity advisor Pastor Darrell Scott, attorneys Benjamin Crump and Eboni K. Williams, politicians like Angela Stanton-King, and pop culture giants like Charlamagne Tha God. If you like your truth raw and real, then Straight Shot No Chaser is the drink for you.
Senator Nina Turner hosts Hello Somebody, bringing on guests like former U.S. Labor Secretary Robert Reich, Congresswoman Cori Bush, Governor John Kasich, Mayor Carmen Cruz, Dr. Cornel West and many more for candid conversations about healthcare, climate change, civil and human rights, criminal justice reform, history, the military, satire, Beyonce, blues music, fitness and affirmations, and everything in between. If you're somebody who loves Black excellence, progressive politics, reaching across the aisle for change, and making good trouble, then Hello Somebody! This is the podcast you've been waiting for.
Grammy-nominated rapper, entrepreneur, and philanthropist Jay "Jeezy" Jenkins shows a whole new side of himself on The (Re)Session, sitting down with guests like singer Demi Lovato, political commentator Van Jones, CEO and entertainment mogul Byron Allen, rapper E-40, author Tony Robbins, and more to discuss politics and systemic racism as well as grief and mental health during a pandemic, the role of faith and spirituality during trying times, and of course, music. Each conversation is kicked off with a sample track from Jeezy's new album, The Recession 2, giving fans what they crave while bringing them along for a deeper discussion.
Comedian Flame Munroe and co-host Nick Smith, along with their team of correspondents called "the Flamettes," take a look at the latest headlines in news, pop culture, and politics in an effort to Laugh & Learn about everything from the death penalty, the Covid vaccine, Mayor Lori Lightfoot, megachurch PPP loans, whether Santa went to The Parkers' house, prostate exams, and more with guests like rapper and actor Common, actress and singer Tisha Campbell-Martin, and White House news correspondent April Ryan. You'll Laugh & Learn – and love it.
If you want to be sure you're listening to the podcasts everyone else is checking out, iHeartRadio has you covered. Every Monday, iHeartRadio releases a chart showing the most popular podcasts of the week. Stay up to date on what's trending by checking out the chart here. There's even a chart just for radio podcasts here, featuring all your favorite iHeartRadio personalities like Bobby Bones, Elvis Duran, Steve Harvey and dozens of others.
Photo: Getty Images