Blake Shelton, Brad Paisley To Host Grand Ole Opry 95th Anniversary Special
By Blake Taylor
January 20, 2021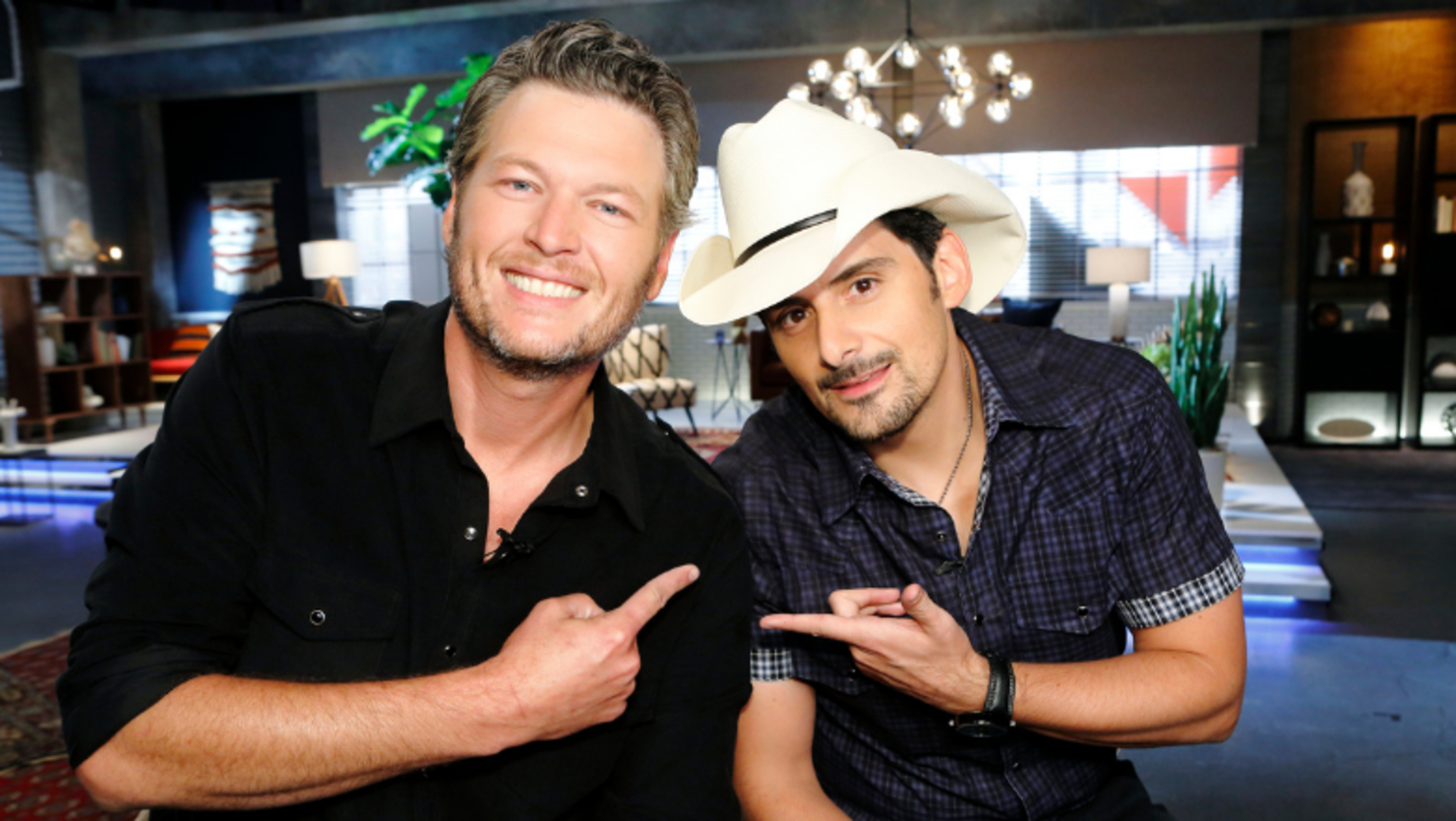 Blake Shelton and Brad Paisley are set to co-host Grand Ole Opry: 95 Years Of Country Music, an NBC television special honoring the iconic Nashville show and the country stars that call it home.
According to a press release, the two-hour event will look at the past, present, and future of the show and country music featuring a mix of country legends and contemporary chart-toppers. A number of country stars will be performing their biggest hits along with classic covers from several famous Opry members.
In addition to the performances, the Opry will open its archives from the past nine decades to showcase performances, interviews, and appearances by country artists at different stages throughout their careers.
The Grand Ole Opry anniversary celebration will be extra special for Paisley, who will be celebrating his 20th anniversary as an Opry member a few days later. During the singer's Opry induction on February 17, 2001, a letter from George Jones was read aloud to the audience by Steve Wariner.
"I am counting on you to carry on the tradition and make folks sit up and listen to what good country music should sound like," Jones wrote to Paisley. Since then, Paisley's done just that as he's become a global country superstar earning 24 No. 1 singles along with a slew of awards including CMA's Entertainer of the Year in 2010.
Meanwhile, Shelton recently celebrated his 10th anniversary as an Opry member in October. During his induction in 2010, the country star took to the stage to share what the Grand Ole Opry means to him.
"I get the same feeling when I come to the Opry as when I see one of my heroes. I am in awe," Shelton said during the ceremony. "To me, the Grand Ole Opry is an artist and I'm really proud to be one of its songs."
Grand Ole Opry: 95 Years of Music will air live beginning at 9PM ET on February 14 on NBC.
Photo: Getty Images