How The Wright Brothers Conquered The Skies On 'Stuff You Should Know'
By Diana Brown
January 19, 2021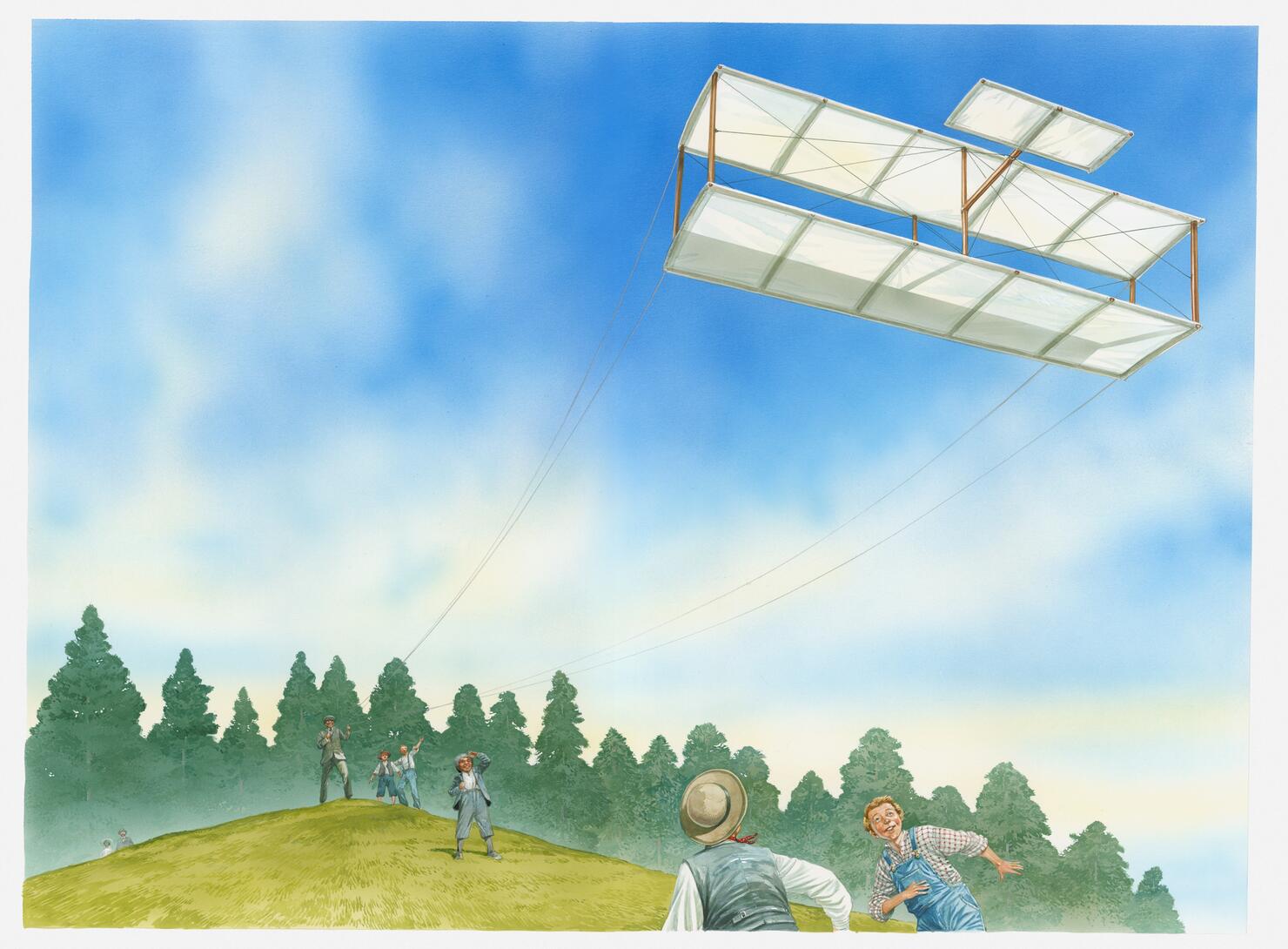 On this episode of Stuff You Should Know, Josh and Chuck talk about the Wilbur and Orville Wright, two amateur engineers who owned a bicycle shop together in Dayton, Ohio. They didn't know much about aviation and they didn't have a college education – but they managed to build the first flying machine and make history. Though they were four years apart in age, they were very close and did pretty much everything together. When Wilbur fell into a serious depression that derailed his college career, it was Orville who helped dig him out by buying a printing press and making Wilbur the editor of a newspaper they published together. In 1892 they decided to open a bike shop, and not long after, Wilbur decided that he and Orville could contribute to the cause of powered flight.
Wilbur and Orville were very data-driven and rigorous about experimentation. They used a box kite first, learning how to "bank" the wings like a bird; they built a wind tunnel to test various wing shapes and curvatures to determine what would work best; they wrote to the U.S. Bureau of Weather for national wind data, which helped them select Kitty Hawk, North Carolina as their testing ground; they created balances that were so precise, some engineers consider them to be one of their biggest contributions to science; and they were the first to figure out that propellers could help with lift and control. They turned to their friend Charlie Taylor for the engine; he built a 12-horsepower engine out of aluminum, light enough for a plane to carry. They connected the rudder and wings to the engine using bike chains. 
Finally, on Dec. 17, 1903, Orville became the first person to fly a powered aircraft, getting 120 feet off the ground for 12 seconds. But though the entire world was trying to figure this out, no one paid any attention to the Wright Brothers' successes. For three years, they watched people in France get excited about one-kilometer closed circle flights while they were already flying 24 miles for more than 30 minutes. Wilbur got fed up: He went to France in 1908 to demonstrate their machine. After that, they became overnight sensations, the first superstars of the 20th century – including their sister Katherine, who managed their bike shop, helped with their data records, and negotiated business deals with the military for them. From an unlikely start, their brilliance and perseverance led to huge leaps in flight innovation that quite literally changed the world. Listen to the episode for more of their movie-worthy story on Stuff You Should Know.
If you want to be sure you're listening to the podcasts everyone else is checking out, iHeartRadio has you covered. Every Monday, iHeartRadio releases a chart showing the most popular podcasts of the week. Stay up to date on what's trending by checking out the chart here. There's even a chart just for radio podcasts here, featuring all your favorite iHeartRadio personalities like Bobby Bones, Elvis Duran, Steve Harvey and dozens of others.
Photo: Getty Images