Several National Guard Members Removed Ahead Of Inauguration
By Bill Galluccio
January 19, 2021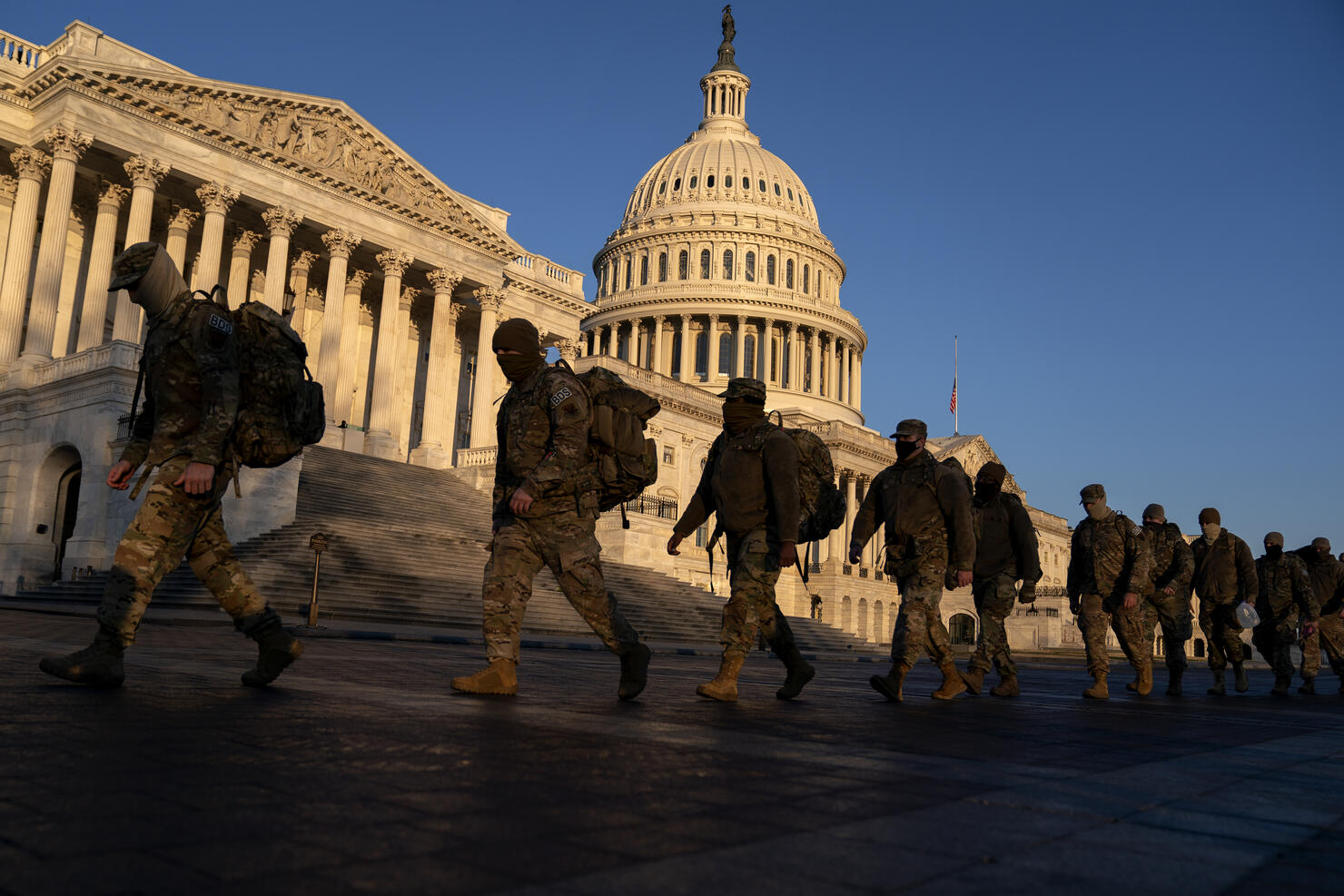 The Pentagon announced that 12 U.S. National Guard troops have been removed from working security in Washington, D.C., for the inauguration. Army General Daniel Hokanson, chief of the National Guard Bureau, said that two members had ties to militia groups or posted extremist views online.
The other ten members of the National Guard were sent home for "questionable behavior" that was unrelated to the events at the Capitol.
Following the violent riots on January 6, when a mob of Trump supporters stormed the U.S. Capitol Building, officials have increased security at the Capitol ahead of the inauguration on Wednesday (January 20). Roughly 25,000 members of the National Guard have been deployed to Washington, D.C., and the FBI and Pentagon have been running extensive background checks to ensure that none of the troops have ties to extremist groups.
"We're not taking any chances," Pentagon spokesperson Jonathan Hoffman said. "Any reason that somebody's name is brought to the chain of command, they're being removed from the line."
Hoffman said it was too early to determine whether the troops will be disciplined.
Acting Defense Secretary Christopher Miller said that officials have found no intelligence that suggests there is an insider threat to cause violence during the inauguration.
Photo: Getty Images