Biden, Harris Tout Unity And 'American Aspiration' In Inauguration Special
By Bill Galluccio
January 21, 2021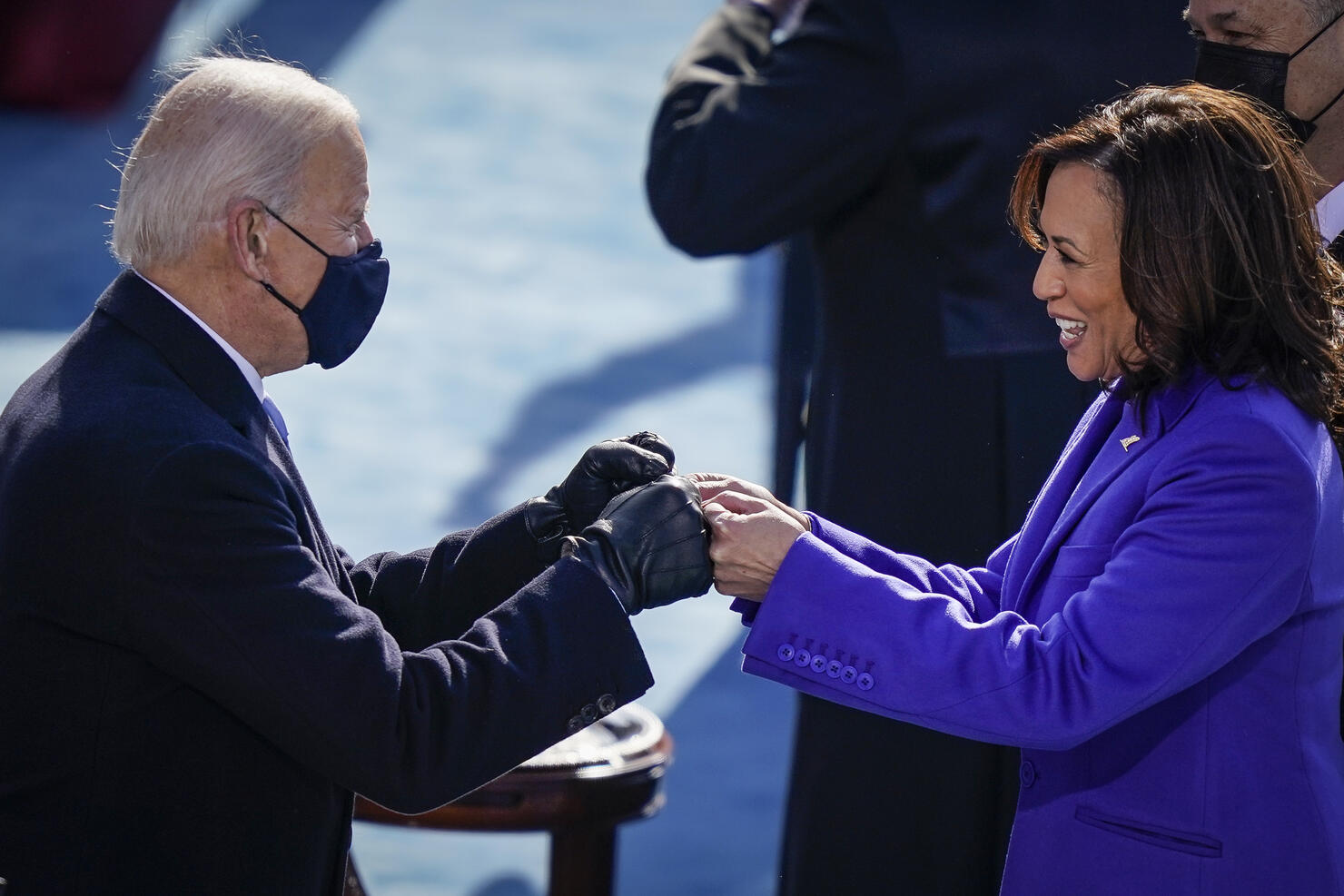 President Joe Biden and Vice President Kamala Harris called for unity and touted the idea of "American aspiration" during the primetime Celebrating America inauguration television special on Wednesday (January 20) night.
In her first national address as Vice President, Harris stood in front of the Lincoln Memorial Reflecting Pool and said that Americans are "bold, fearless and ambitious," citing the achievements of President Abraham Lincoln and Martin Luther King Jr. during turbulent times. She said that Americans continue to follow their example and are capable of changing the world for the better.
"I see it in the scientists who are transforming the future. I see it in the parents who are nurturing generations to come and in the innovators, the educators, in everyone, everywhere who is building a better life for themselves, their families, and their communities. This, too, is American aspiration. This is what President Joe Biden has called upon us to summon now. The courage to see beyond crisis, to do what is hard, to do what is good, to unite, to believe in ourselves, believe in our country, believe in what we can do together," Harris said.
President Joe Biden reiterated the call for unity he made during his inaugural address earlier in the day. He also cited the challenges America faced during the Civil War and the Civil Rights Movement and said he believed Americans will overcome the challenges we face today.
"Will we meet the moment like our forebearers have?" he asked. "I believe we must, and I believe we will. You, the American people, are the reason why I have never been more optimistic about America than I am this very day."
"There isn't anything we can't do if we do it together," he added.
Photo: Getty Images