Here's How The Nuclear Football Handoff Went Down
By Bill Galluccio
January 20, 2021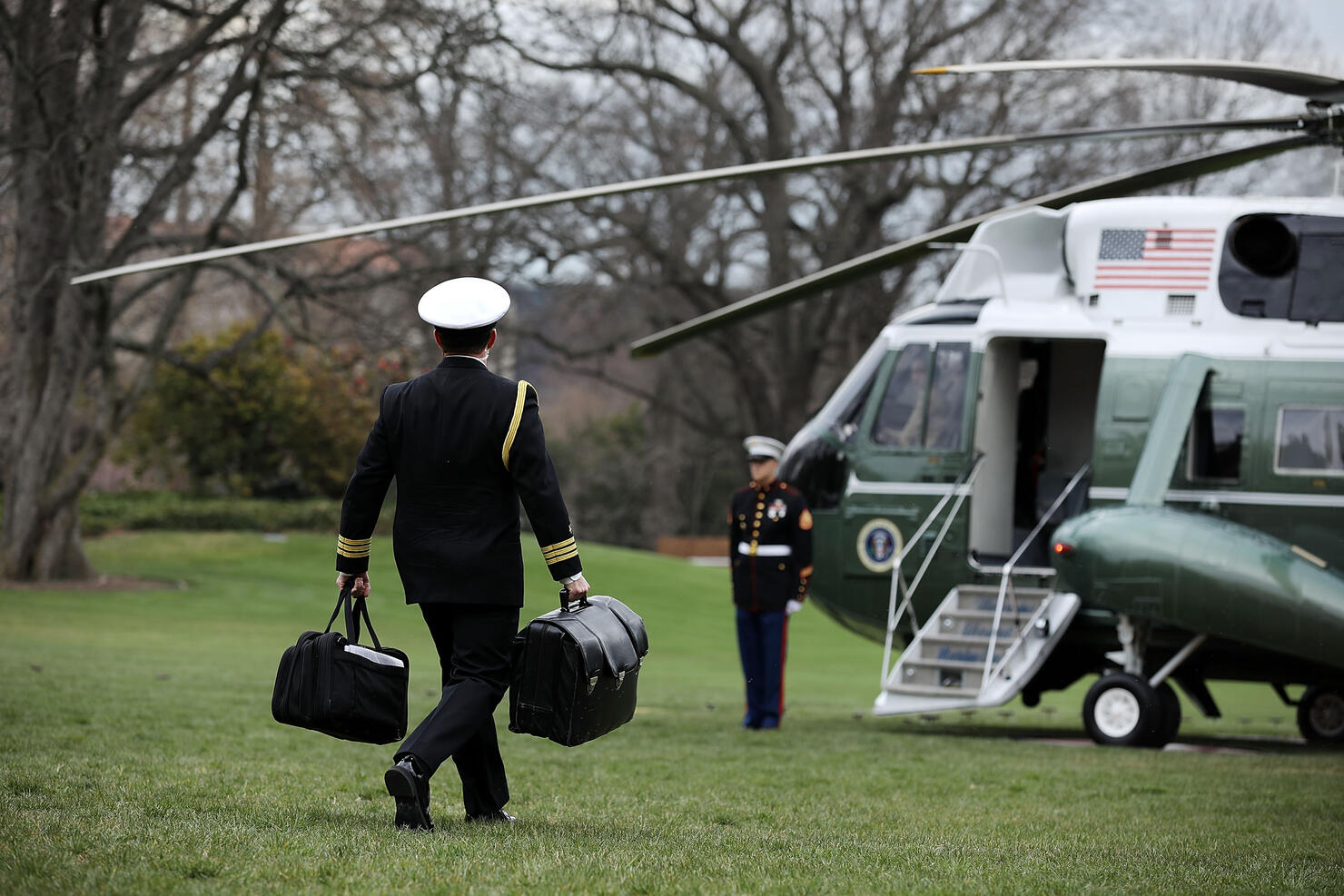 President Donald Trump's decision to leave the White House before the inauguration of Joe Biden complicated the handoff of the nuclear football, a 45-pound briefcase that gives the president the power to launch a nuclear strike. In previous years, the outgoing president would hand over the nuclear football to their successor during the inauguration.
When President Trump departed the White House on Wednesday (January 20) morning, the nuclear football followed close behind as he headed to Mar-a-Lago in Palm Beach, Florida.
A second football was in Washington D.C., in the hands of a military aide who was near Biden as he took the oath of office at the U.S. Capitol Building. While the briefcase contained the nuclear codes, they were not activated until noon eastern time. At the same time, the nuclear codes that were with former President Trump were deactivated. The military aide accompanying Trump with the nuclear football then promptly returned to Washington, D.C., with the briefcase.
Photo: Getty Images