Here's Why Everyone Laughed After Garth Brooks Sang At The Inauguration
By Jason Hall
January 20, 2021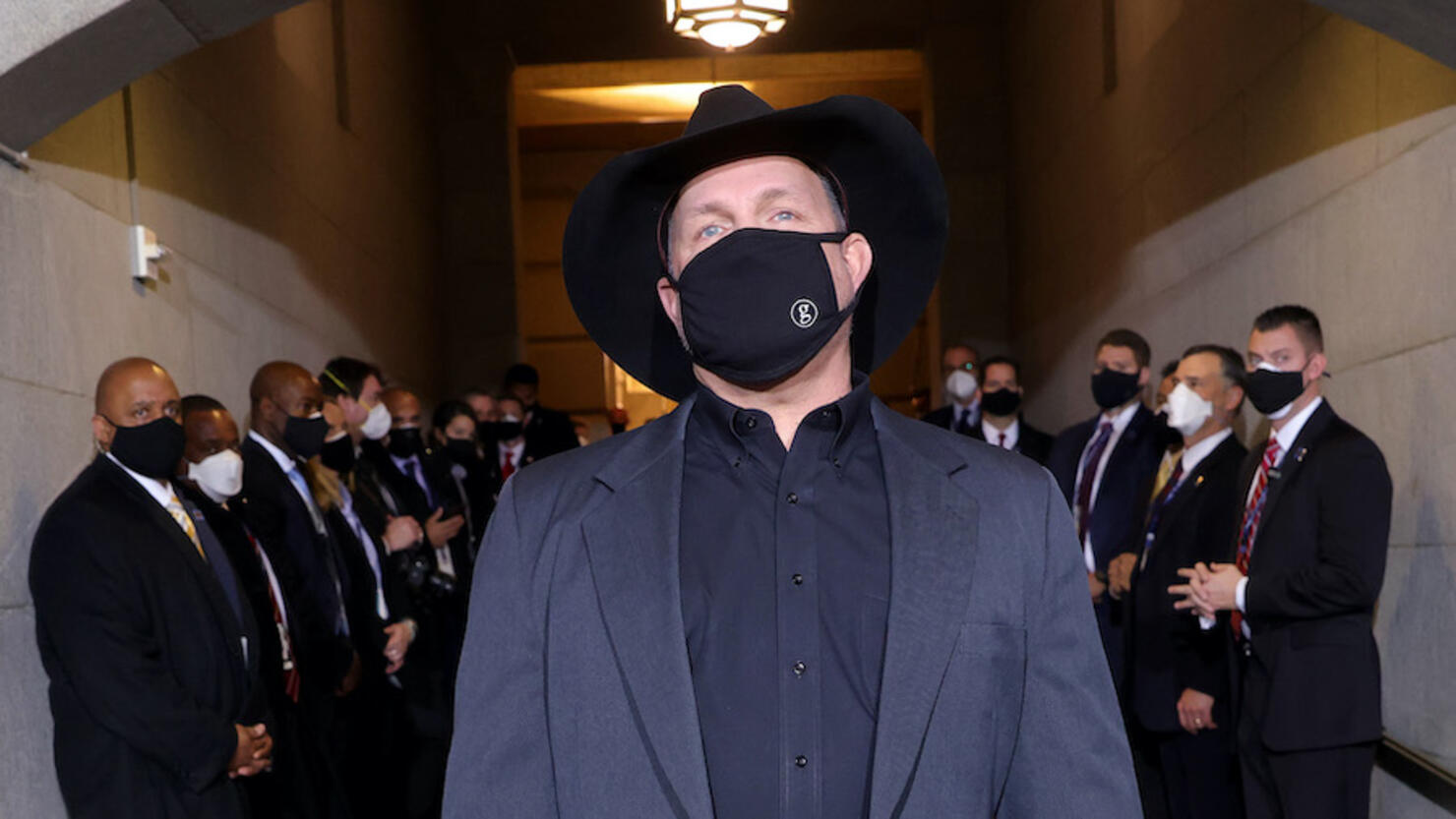 Garth Brooks' heavily-discussed appearance at President Joe Biden's inauguration on Wednesday (January 20) did not disappoint.
Brooks performed a stellar a capella version of 'Amazing Grace' during the ceremony, but it was his actions afterward that got even more attention. The legendary country singer was caught running back up the steps behind the podium a few seconds later than anticipated, which received numerous laughs from the crowd in attendance.
At first, viewers watching the live broadcast were unaware of why Brooks seemed to be a few seconds behind, but it was later revealed to be for a good reason.
The 'Callin' Baton Rouge' singer made it a point to hug each of the former presidents in attendance and their spouses, making sure not to exclude former President George Bush and former First Lady Laura Bush.
Brooks shook hands with President Biden before giving a hug to former Presidents Barack Obama and Bill Clinton, as well as former First Ladies Michelle Obama and Hillary Clinton.
As the ceremony continued, Brooks appeared to realize Bush was also in the area and proceeds to give the 43rd president a big bear hug and a last hug for former First Lady Bush before briskly ascending back up the stairs.
Good to see Brooks acknowledge all of his friends in high places.
Photo: Getty Images