Ken Jennings Trolled By 'Jeopardy' Contestant With Hilarious Wrong Answer
By Emily Lee
January 20, 2021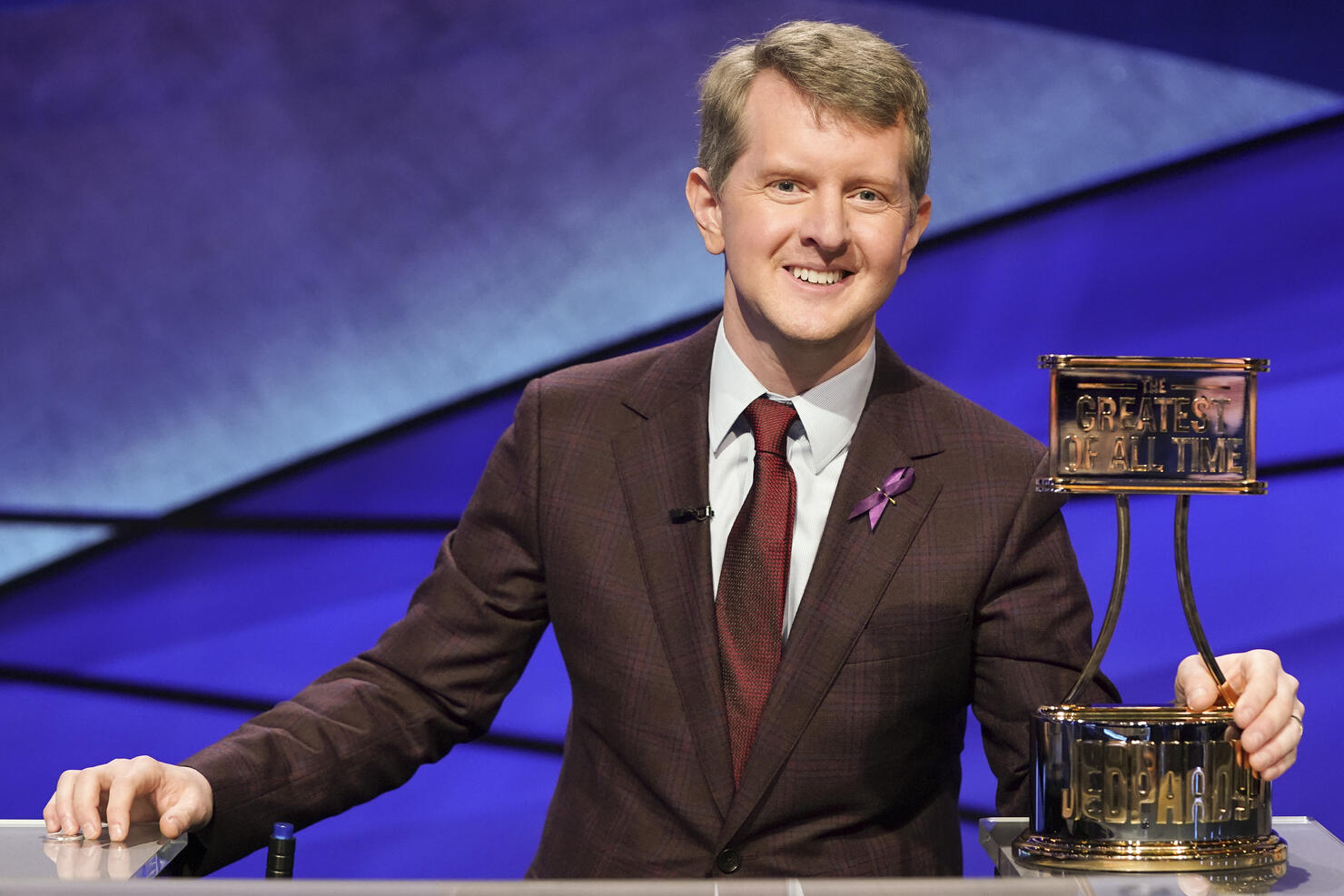 Well, the most recent episode of Jeopardy! will certainly go down as a memorable one for guest host Ken Jennings.
On Tuesday (January 19), defending champion Donesh went into Final Jeopardy with the lowest score and no hope of making a comeback. He trailed both Brian, who had $17,000, and Lisa, who had $6,600. When Jennings read off the last question—"Adjusted for inflation, the nightly rate this company put in its name in 1962 is now $51"—Donesh decided to troll the guest host instead of putting down an actual answer. The result was, unsurprisingly, hilarius.
Donesh's answer was "H&R Block" alongside a smiley face. When Jennings saw the answer, his jaw dropped. For those who may not recall the details of Jennings' own run as a contestant on Jeopardy!, Donesh's answer was a reference to the Final Jeopardy question that brought Jennings' record-breaking streak on the game show. Back In December 2014, Jennings lost his own run as defending champion after guessing Federal Express when the correct answer was actually H&R Block.
Despite losing his winning streak on Jeopardy!, things ultimately worked out for Jennings. Not only is he now the first guest host on Jeopardy!, he also received sponsorship offers from both H&R Block and FedEx. Maybe H&R Block will be calling up Donesh next.
Photo: Getty