Mayim Bialik Talks Trauma, Addiction & More On 'Pretty Messed Up'
By Diana Brown
January 20, 2021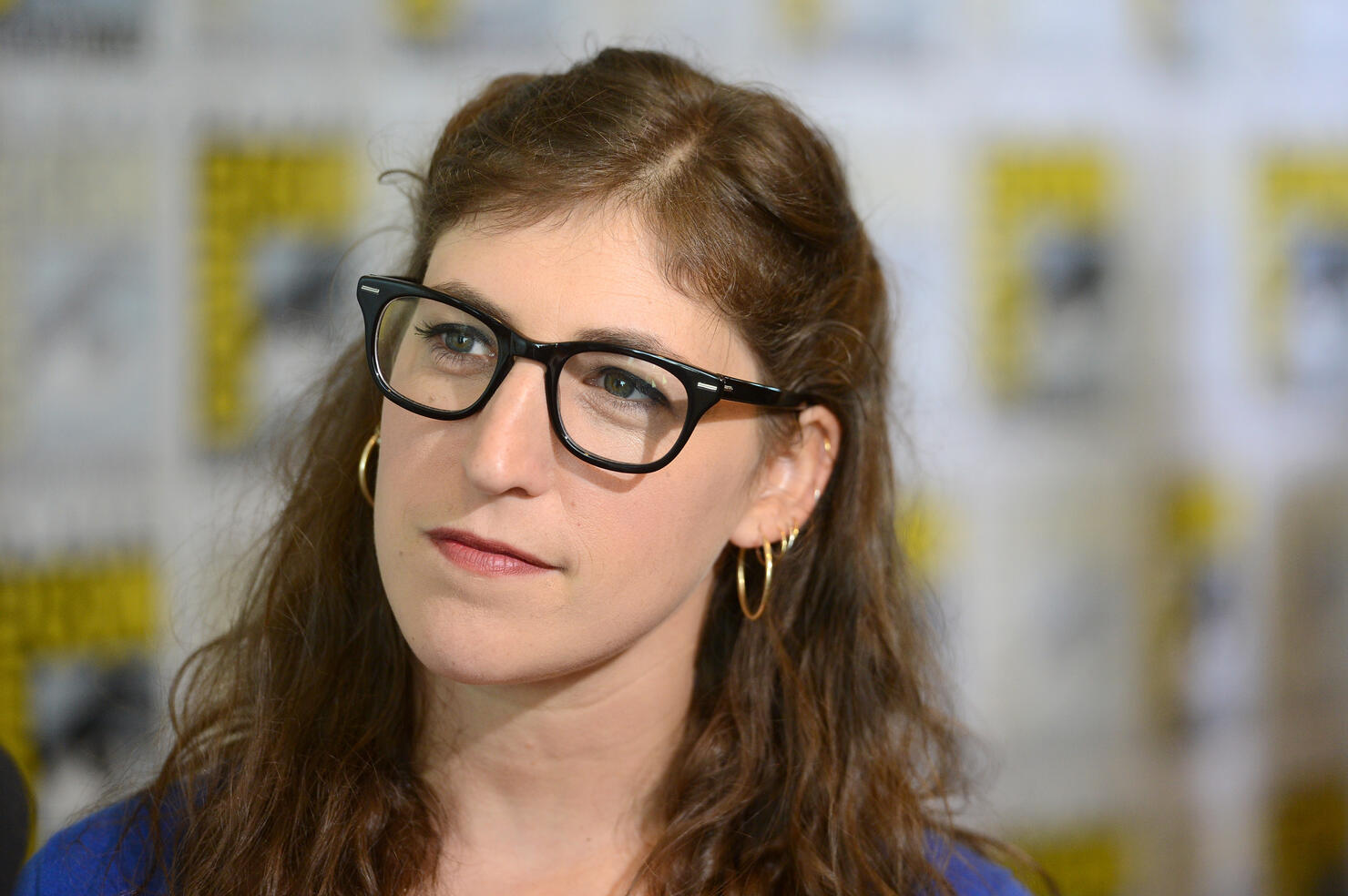 On this episode of Pretty Messed Up, AJ McLean, Cheryl Burke, and Rene Elizondo are all excited to talk with Blossom and Big Bang Theory star and full-on neuroscientist Dr. Mayim Bialik to talk about mental health and addiction as well as hear about her new podcast, Mayim Bialik's Breakdown, and her upcoming sitcom Call Me Kat. "You are the actual Wonder Woman," Rene marvels. They get into intergenerational traumas, why Mayim pivoted to academia after Blossom, how they all got through quarantine (and how much they wish they had invested in Zoom and ring lights before the first lockdown), and what she thinks the fallout of all this pandemic trauma might be.
They all talk about how the pandemic led to a lot more people relying on drugs and alcohol to cope with prolonged stress and worry, and how many people thought they didn't have any mental health problems until they were stuck at home. But on top of all that, "the fact is, we're already in a mental health pandemic, we're already in a racism pandemic….There are many sick truths we had to learn," Mayim says, because those are problems we have refused to do anything about. "It's very American – things have to get so, so bad before we'll admit there's a problem." But until you do, "it just accumulates. It's like pee. It'll come out even if you try to hold it in," she jokes.  
She and Rene share their stories of belonging to families of immigrants; on Rene's side, he and his family immigrated from Mexico, and when their visa expired, that's when Rene "started to think I wasn't good enough;" his low self-worth eventually led to his own drug and alcohol problems. For Mayim, her grandparents immigrated after escaping pogroms in Poland. "The things they witnessed, you don't get over that," she says. Though her family was very loving, they were struggling with intergenerational traumas – which made Mayim grow up feeling like she needed to be fixing everything. "That's how it kind of builds," she says. Plus, what it was like to shoot a sitcom during Covid, the flash mob the Big Bang Theory cast did to Backstreet Boys' "Larger Than Life" (which made AJ "fangirl out"), and how being onstage can be a "safe place to hide;" hear the entire fascinating conversation with the one and only Mayim Bialik on this episode of Pretty Messed Up.
If you want to be sure you're listening to the podcasts everyone else is checking out, iHeartRadio has you covered. Every Monday, iHeartRadio releases a chart showing the most popular podcasts of the week. Stay up to date on what's trending by checking out the chart here. There's even a chart just for radio podcasts here, featuring all your favorite iHeartRadio personalities like Bobby Bones, Elvis Duran, Steve Harvey and dozens of others.
Photo: Getty Images