Bruins' Brad Marchand Has No Sympathy For Caps Players' COVID Punishment
By Jason Hall
January 21, 2021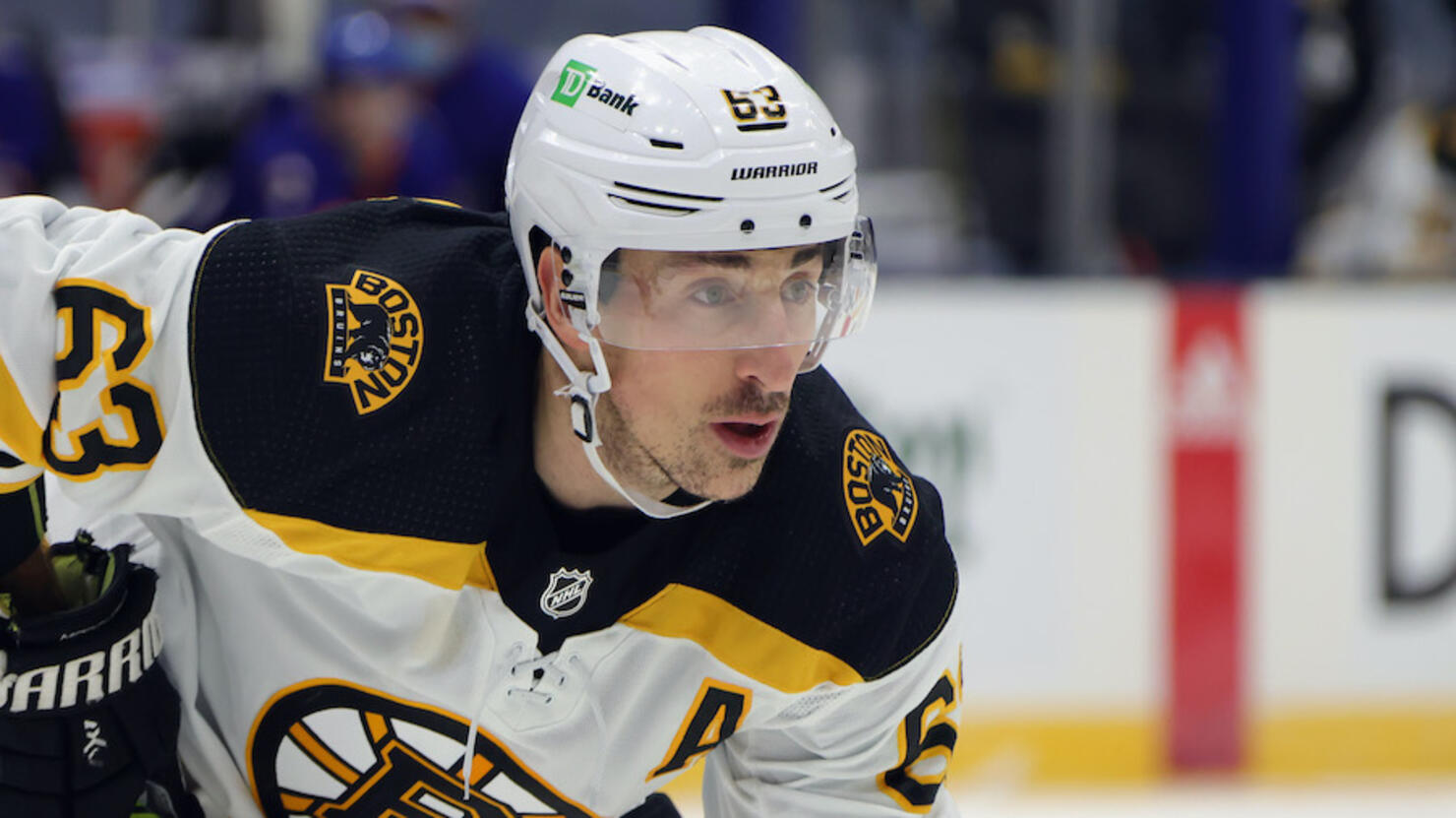 Boston Bruins winger Brad Marchand has no sympathy for Washington Capitals players who were placed on the COVID-19 protocol absences list ahead of their matchup next week (January 30.)
Four Capitals players, including captain Alex Ovechkin, will be inactive for an undetermined period of time due to violations of the NHL's COVID-19 protocol, ESPN reports.
In response to the news of the violations, held the players accountable for their actions and said it served as a reminder that all players should take the league's mandate seriously during the ongoing COVID-19 pandemic.
"I think the big thing is, it's more of a respect thing," Marchand said prior to the Bruins' game against the Philadelphia Flyers on Thursday (January 21) via CBS Boston. "We all want to be able to play and there's rules put in place for a reason. And they're not that hard to follow."
NHL officials and representatives for the NHL Players' Union agreed to a COVID-19 protocol prior to the 2021 season in order to make it a possibility amid the ongoing pandemic. Marchand said there's no excuse for misinterpreting the rules as players need to rely on each other to earn their salaries this season.
"We all know the consequences of breaking the rules, and we all know what the rules are. They brought that on themselves," he said of the Capitals players. "We've all been told very heavily what we're allowed to do and what we're not allowed to do."
Along with Ovechkin -- a three-time Hart Memorial Trophy (MVP) winner, nine-time Maurice "Rocket" Richard Trophy winner and 11-time NHL All-Star -- teammates Evgeny Kuzentsov, Dmitry Orlov, and Ilya Samsonov were all placed in quarantine and head coach Peter Laviolette told the Washington Post's Samantha Pell that he expects each of the players to miss the next four games and will then be under review to return.
Photo: Getty Images