COVID Antibody Drug Can Prevent Illness In Nursing Homes: Study
By Bill Galluccio
January 21, 2021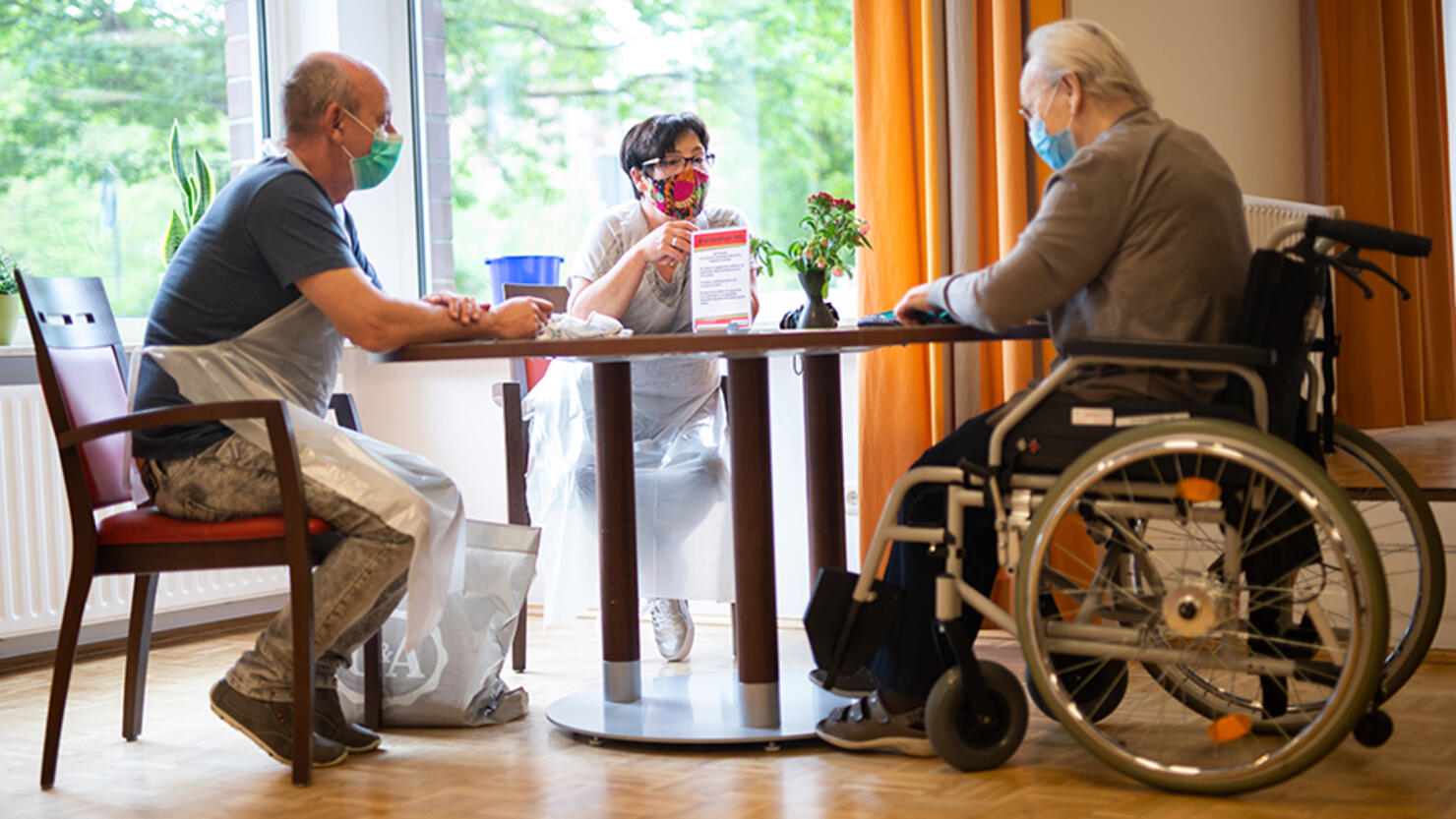 Drugmaker Eli Lilly said that it's coronavirus antibody treatment can help prevent patients at nursing homes and long-term care facilities from getting COVID-19. The company said that a study of more than 1,000 residents and staff at nursing homes found that the drug bamlanivimab reduced the risk of COVID-19 by 80% in residents at the facilities. When they included staff members, the risk of contracting COVID-19 was decreased by 57%.
The FDA has already granted an emergency use authorization for bamlanivimab, but it can only be administered to patients who have not been hospitalized and have mild to moderate cases of the virus.
Eli Lilly hopes that after reviewing the data from the clinical trial, the agency will allow the drug to be given to people who live and work in long-term care facilities.
"We are exceptionally pleased with these positive results, which showed bamlanivimab was able to help prevent COVID-19, substantially reducing symptomatic disease among nursing home residents, some of the most vulnerable members of our society," Daniel Skovronsky, M.D., Ph.D., Lilly's chief scientific officer and president of Lilly Research Laboratories, said in a press release. "These data provide important additional clinical evidence regarding the use of bamlanivimab to fight COVID-19 and strengthen our conviction that monoclonal antibodies such as bamlanivimab can play a critical role in turning the tide of this pandemic.
Photo: Getty Images