Brittany Aldean Receives New Diagnosis After Five-Hour ER Visit
By Blake Taylor
January 22, 2021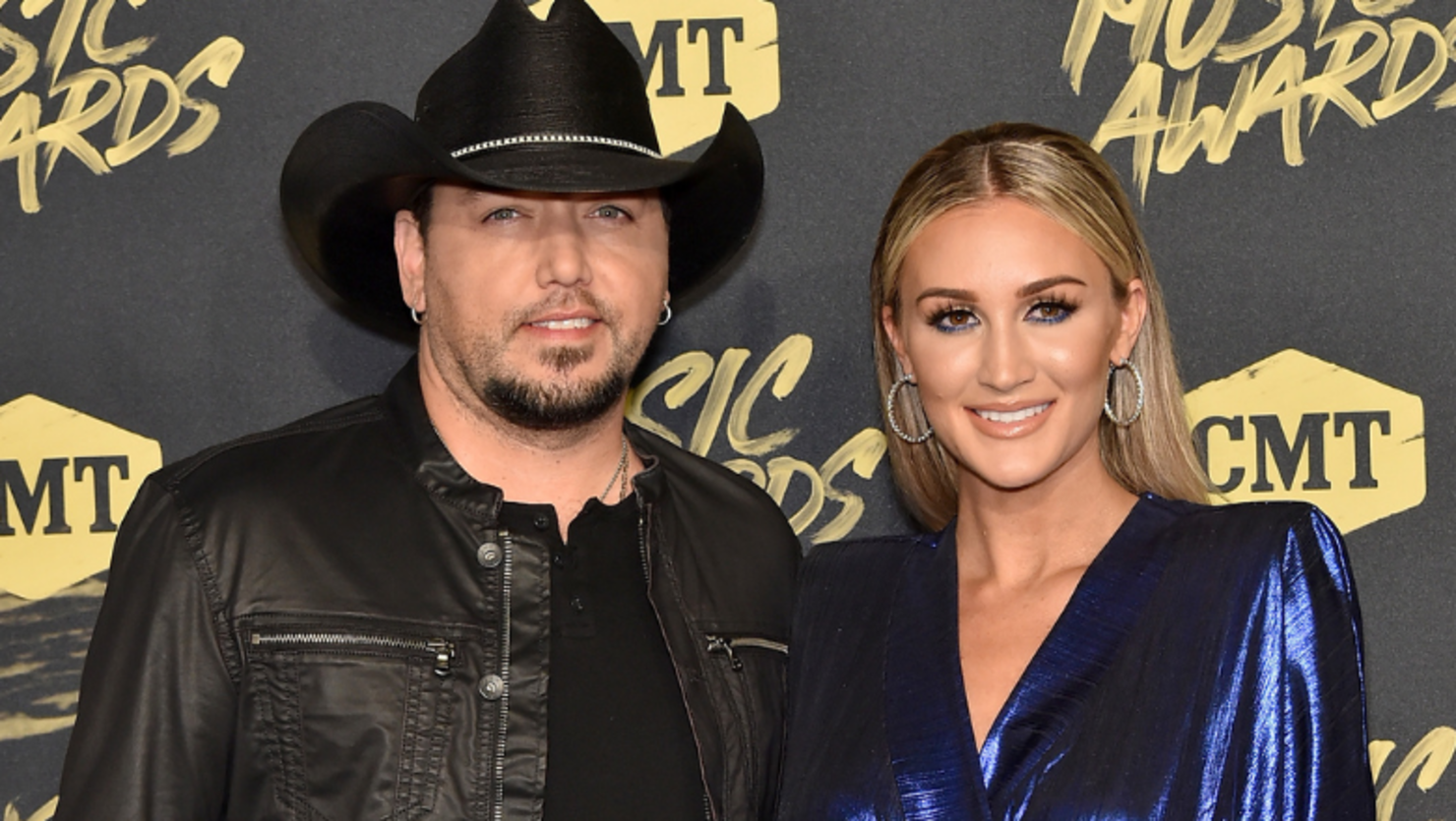 Jason Aldean's wife, Brittany Aldean spent five hours in the emergency room on Thursday night (January 21) after experiencing lingering chest pains throughout the day.
Brittany first revealed she was having health issues on her Instagram Story on Thursday morning. "I had the worst chest pains this morning," she wrote alongside a photo of herself lying in bed. "Anyone else have random pains and thought, 'this is it, this is how I'm goin' out?'"
Another post shared about two hours later revealed that she was "still in bed and still having chest pains." She went on to explain that after making an attempt to get ready for her busy day, she ultimately decided to stay in bed due to the pain.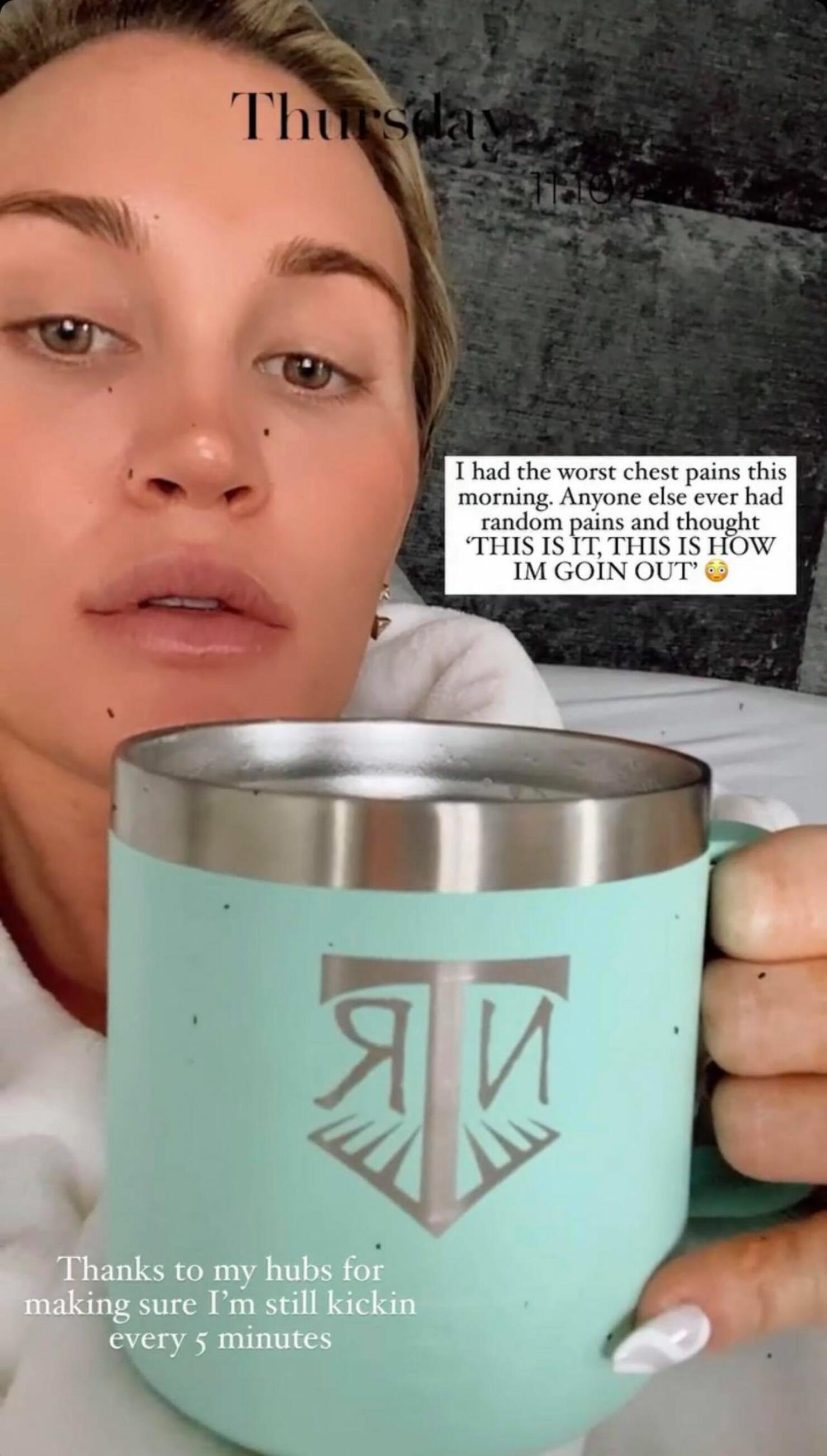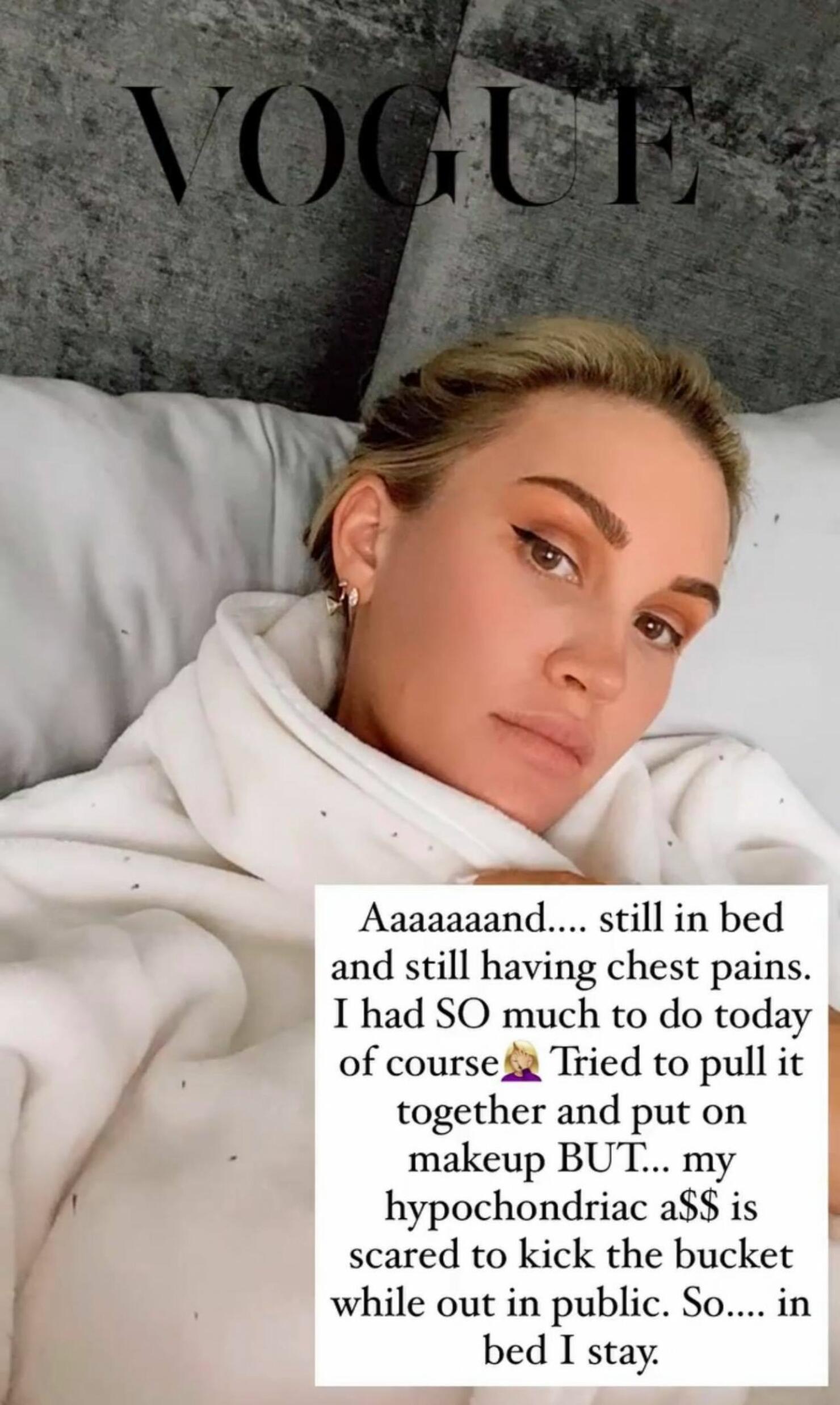 Later on that evening, Brittany returned to Instagram to update fans on her diagnosis.
"After five hours, yep, five hours of being at the ER, I have pleurisy, which is also known as the lining around your lungs is inflamed," she explained. "To help this, I take ibuprofen. I hear wine is a cure, but also I think I'm gonna get divorced now because I just put this man through five hours of the ER."
Jason, who appears a bit tired, chimes in, "Dude, five hours, that's being generous. I mean for something that two Advil would have knocked out in 30 minutes."
"Okay, in my defense, it was very painful," Brittany replied, "and I thought maybe I was having a heart attack."
According to WebMD, "Pleurisy is a type of chest pain. It affects a part of your body called the pleura. The pleura is a thin layer of tissue that wraps your lungs. They fit snugly within your chest, which is lined with another thin layer of pleura. These layers keep your bare lungs from rubbing against the wall of your chest cavity every time you breathe in. There's a bit of fluid within the narrow space between the two layers of pleura to keep everything moving smoothly."
Photo: Getty Images