Dale Moss Accused Of Cheating On Clare Crawley Throughout Their Engagement
By Emily Lee
January 22, 2021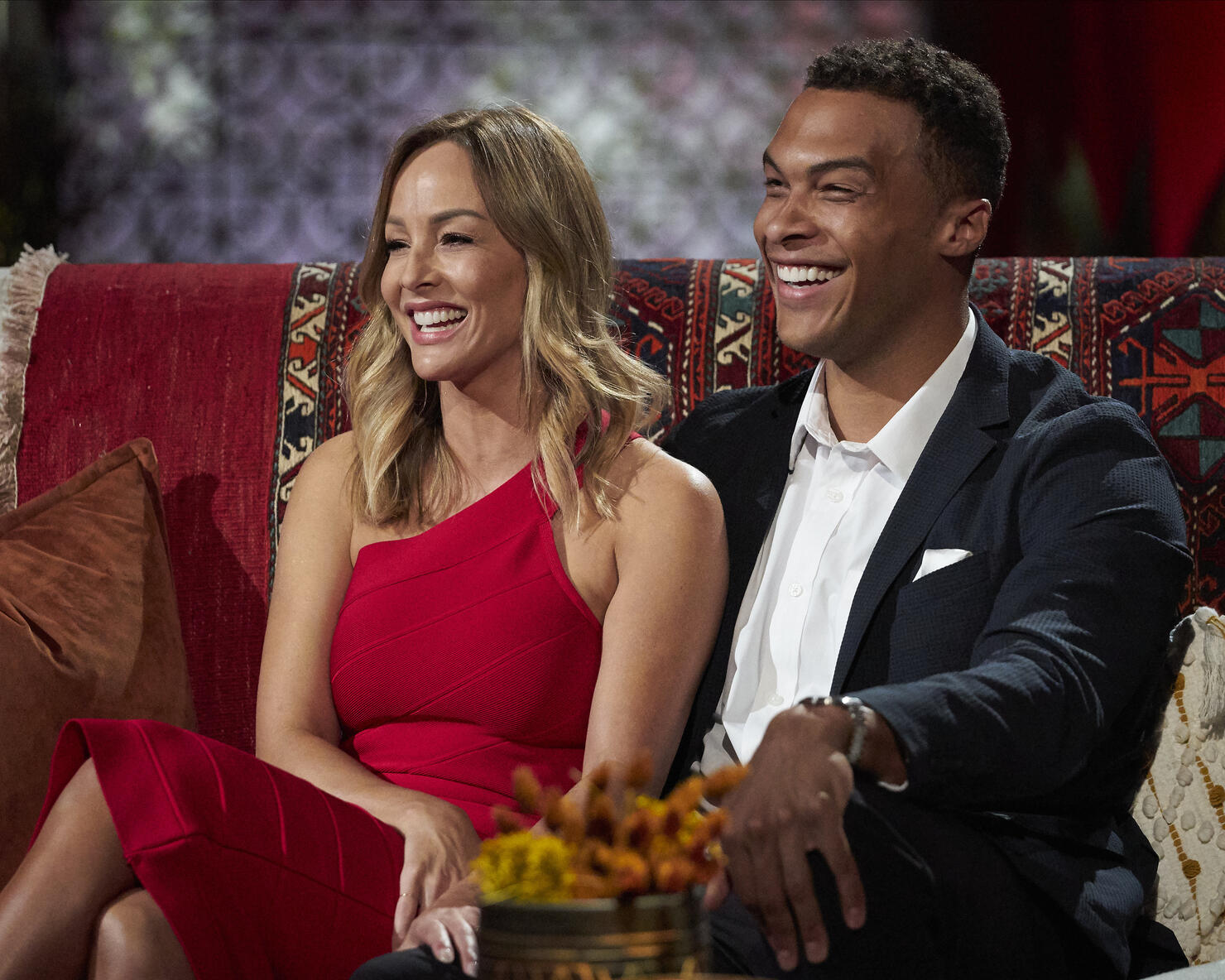 Clare Crawley and Dale Moss's split is getting super messy.
On Thursday (January 21), multiple sources told E! News that the real reason for The Bachelorette couple's split was Moss's infidelity. According to the anonymous sources, Crawley believes Moss was cheating on her throughout their engagement.
E! News did not reveal the identity of the woman Crawley believes Moss was seeing behind her back, however, the outlet reports Moss and the mystery woman have been in communication since at least late 2019. "Clare has always been skeptical," one source shared. "She never trusted the friendship and thought it was shady." The first source claims the woman "has been talking to her friends about sneaking around with Dale" and that Crawley "she has seen proof" of Moss's infidelity.
"Dale would always reassure Clare that it was nothing serious," another source added. Despite Moss's denials, "multiple people have told Clare that Dale was parading around NYC with this girl." Crawley would then "confront him about his relationship and tried to question him about it, but he would always deny it." 
A separate source close to Moss also denies the cheating allegations. "Dale was faithful to Clare throughout their entire relationship. He is committed to staying on good terms with Clare and has nothing but love and respect for her," the source told E! News.
E! also reports that "multiple insiders familiar with their relationship" describe Moss as a "fame-seeker," which was exactly what Crawley didn't want when she signed on as The Bachelorette. "It is obvious now. Things are making sense to her now," the first source said. "She didn't want to believe it at first but is now heartbroken."
Moss's source said the former NFL star "doesn't want to give up the party life," while Crawley is ready to settle down. "He loves the NYC scene," the source added. "His partying would be a problem in their relationship and would cause many fights." 
Crawley was reportedly "blindsided" by the split, as well as Moss's Instagram announcement about the breakup. "She believed they were working on their relationship," the second source dished to E! News. "And then Dale abruptly posted to his Instagram page that they had parted ways. Clare was in shock by this and felt completely blindsided."
"She feels he knew the truth was going to come out about his shady friendship," the insider continued. "She feels he wanted to break up quickly because the truth was eventually going to come out." 
Photo: Getty