Noel Gallagher To Release Lost Oasis Tracks -- But There's A Catch
By Jason Hall
January 22, 2021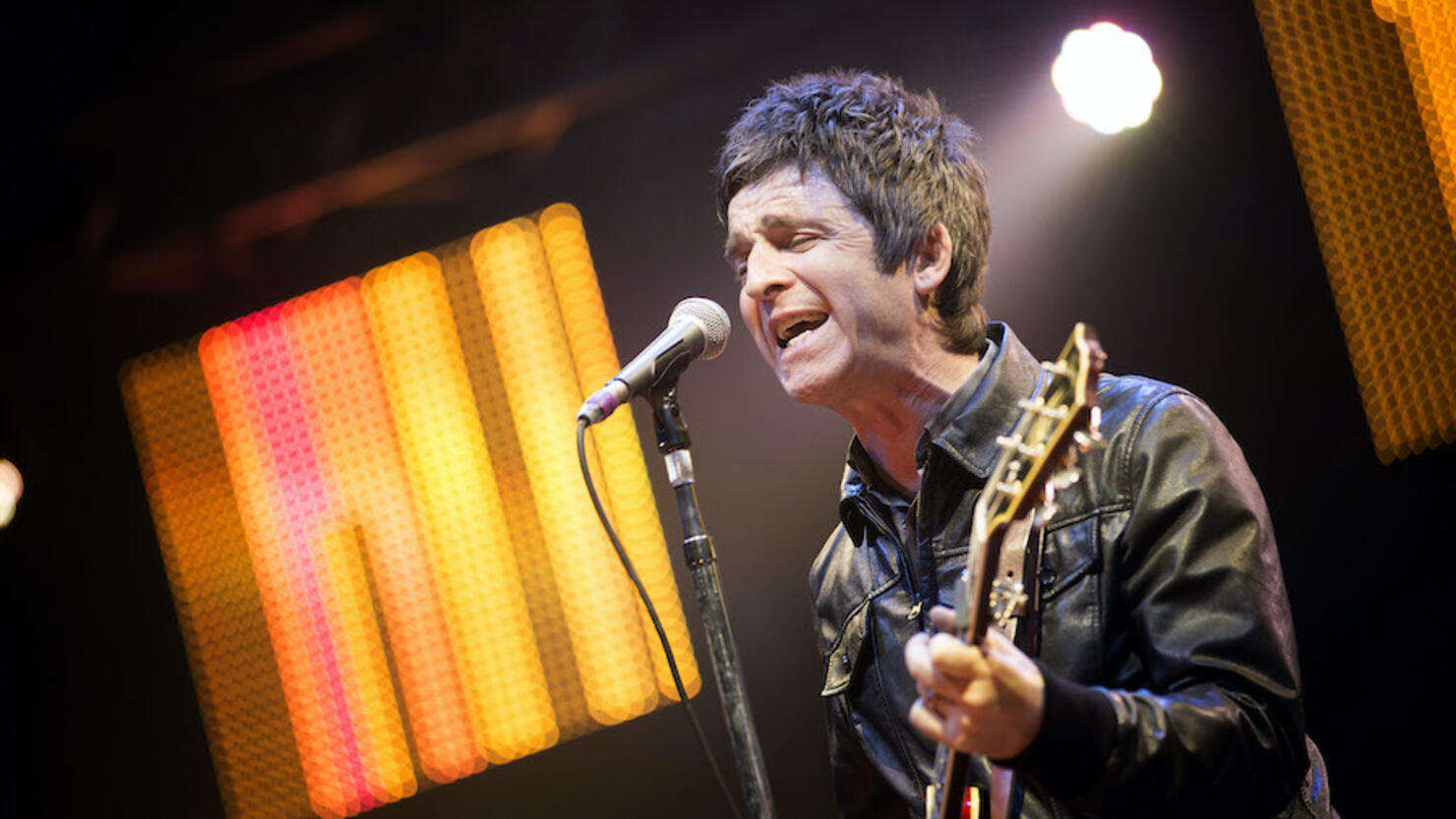 Noel Gallagher plans to release a new album featuring 14 unreleased Oasis tracks -- but there's a catch.
The re-recorded Oasis songs will not feature his estranged brother, former Oasis frontman Liam Gallagher, continuing a public spat between the two Manchester siblings dating back to 2009.
"I've listed the proper songs and there were 14," Noel told the Matt Morgan Podcast via NME. "They just fell by the wayside of various projects from down the years. I'm going to record them. Some are quite old-school.
"I was looking at the tracklisting and thinking: 'Actually, f*****g hell, no I'd approach that song differently'. It's been very interesting," Noel added.
Noel didn't specify whether other former Oasis bandmates would be included on the upcoming project.
In response to the news shared on the 'Oasis Mania Fanpage' Instagram account, Liam seemingly sarcastically posted, "I'm absolutely DEVASTATED waking up to this news this morning CRUSHED even."
Liam has publicly attempted to reach out to his brother about reconciling and reuniting Oasis in the past, which included a New Year's tweet mentioning Noel on December 31, despite having also simultaneously criticizing Noel.
"HNY Noel love you long time 2021 is our year c'mon you know LG x," Liam tweeted.
HNY Noel love you long time 2021 is our year c'mon you know LG x

— Liam Gallagher (@liamgallagher) January 1, 2021
Noel has previously acknowledged that Liam's tweeting has played a role in their continued feud.
"[E]very tweet he sends out it's another nail in the coffin of that idea," Noel told the Big Issue in 2019. "If you think for one minute I am going to share a stage with you after what you've said you are f*****g more of a moron than you look."
It's worth noting that Noel, who has since performed with his current band, Noel Gallagher's High Flying Birds, has at least softened his stance on Oasis nostalgia. Last year, Noel released the previously unreleased Oasis demo 'Don't Stop,' which was the first single credited to the band since 2009.
The 53-year-old has previously complained about younger fans' request for more of the 1990s Britpop band's music to be performed at his shows.
"When I play those songs it is an incredible thing since the documentary 'Supersonic' came out," Noel said via NME "It has reinvigorated a whole new fanbase. Sadly they all do turn up to the gigs dressed as Liam with four pairs of sunglasses on, rolling around going, 'I'm mad for it'."
"The new stuff that I am doing they f*****g hate it. Which makes me want to do it more. You little f*****g idiot, you are only 15," Noel added.
Both Gallagher brothers have achieved commercial solo success since Oasis' split in 2009, especially in their home country, with all three of Noel Gallagher's High Lying Birds' studio albums, as well as Liam's two studio albums and 'MTV Unplugged' live album, each charting at No. 1 in the United Kingdom.
Liam's post-Oasis band, Beady Eye, also charted at No. 3 for 'Different Gear, Still Speeding (2011)' and 'Be (2013)' in the UK, prior to his solo debut, 'As You Were' in 2017.
Photo: Getty Images