Selena Gomez 'Spent Hours' Trying To Perfect Her Spanish For 'De Una Vez'
By Hayden Brooks
January 22, 2021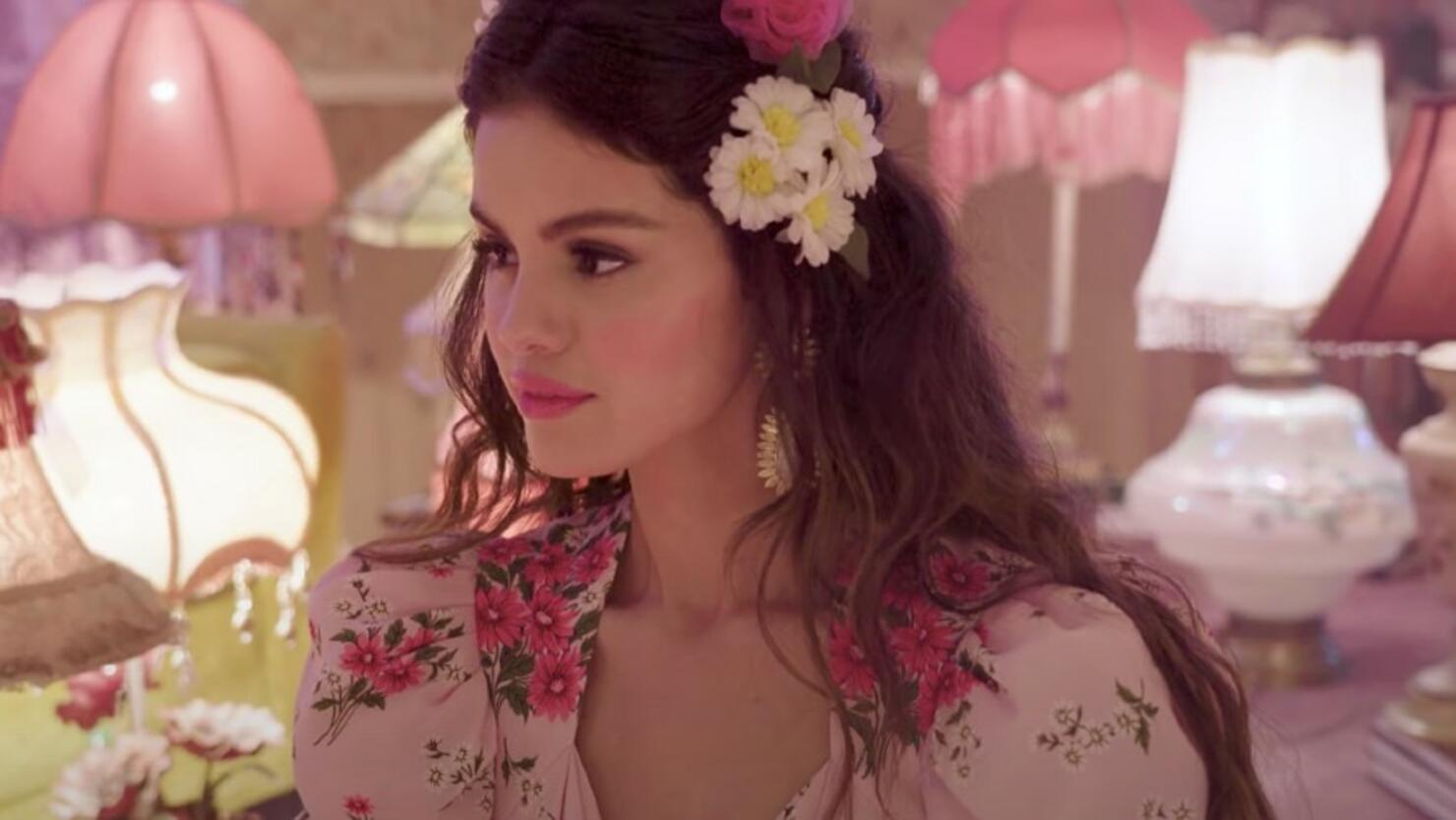 Selena Gomez's "De Una Vez" marks the pop titan's first Spanish-language song in years and the superstar wasn't afraid to share the work that she put in to sing the song as best as possible.
In a recently-released behind-the-scenes montage for the two-minute video, Gomez is seen filming the accompanying clip and lets viewers in on some insider bits from the project. "This is my first Spanish song that I've done, I think, since I was maybe 18, 19?" Gomez admitted to the camera. "I spent hours trying to perfect the language. I also know some of it growing up but it has been really fun to step into it and it's just a whole different world."
Additionally, the montage shows how Gomez filmed the video in a COVID-19 landscape as she works with directors Los Pérez via Zoom on direction. For the fantastical clip, the pop titan makes her way around a house and uses superhuman powers to turn lamps on and levitate objects. "I just used some of my magical powers and turned off all the lamps. I used to be a wizard on this Disney show," she tells viewers in reference to her time on Wizards of Waverly Place.
"Gradually throwing away some things from the past and, it's really pretty because it turns into something else, it follows the chapters of the story," she reflects on the clip, which has already amassed over 39 million views. "I think it's gonna be a very pretty day, nothing crazy. I'm excited."
Photo: YouTube/SelenaGomezVEVO