Celebs Support JoJo Siwa As She Comes Out As Gay In Viral Tweet
By Paris Close
January 23, 2021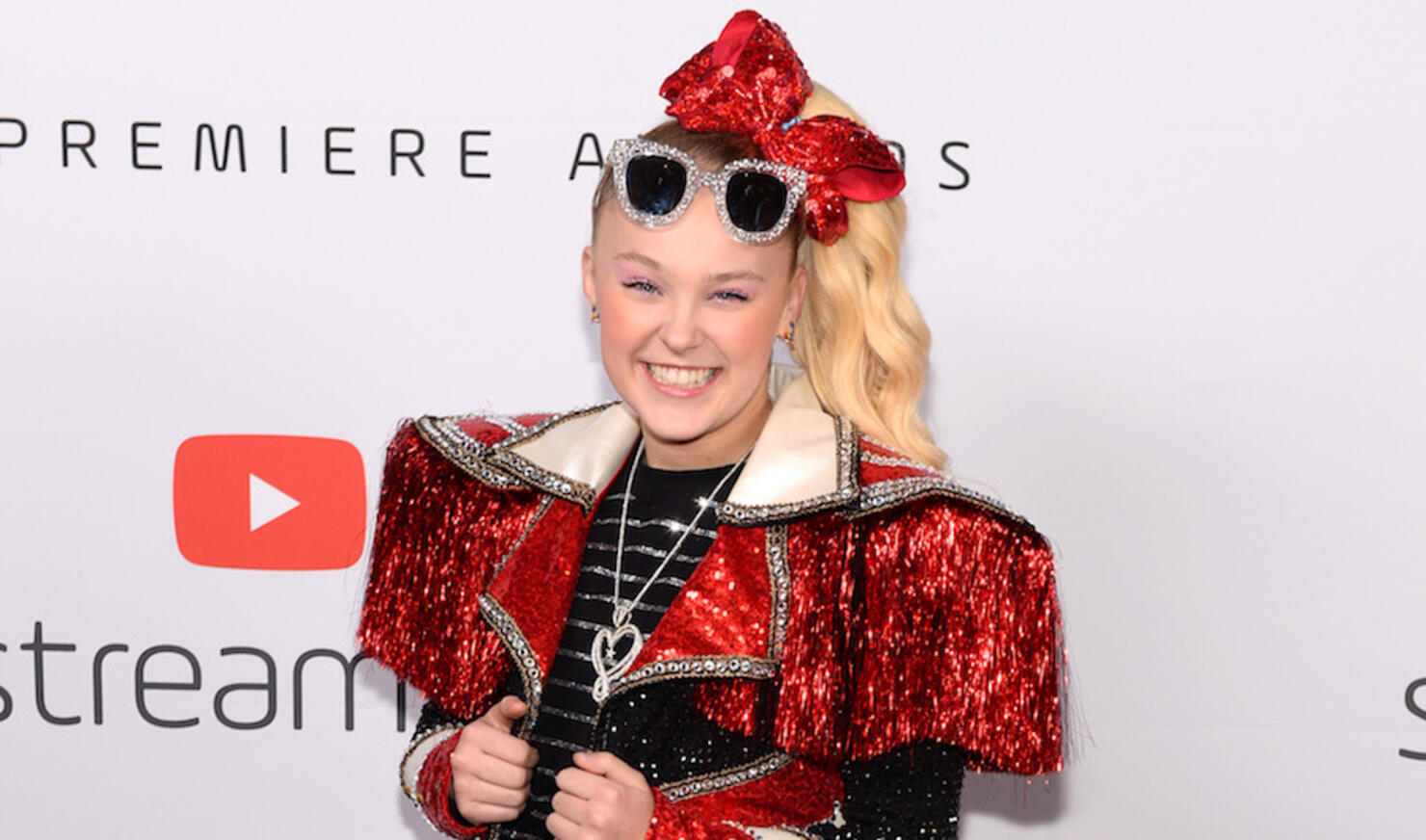 JoJo Siwa — the teen singer and dancer of Dance Moms fame — has been receiving an outpouring of support from celebrities and fans alike after appearing to come out as gay this week.
On Friday (January 22), the 17-year-old star took to Twitter with an image of herself wearing a t-shirt sporting the words "Best Gay Cousin Ever," implying that she is a member of the LGBTQ community. "My cousin got me a new shirt," Siwa captioned the photo, which has nearly 1 million likes on Twitter.
The apparent announcement came just days after the "Boomerang" artist went viral on Wednesday (January 20) after posting a TikTok video hinting at her sexuality as she lip-synced Lady Gaga's "Born This Way," a well-known anthem for the LGBTQ+ community.
Many stars including fellow LGBTQ+ members like Ellen DeGeneres, Lil Nas X, Todrick Hall and others showered Siwa with love and support following her coming-out post.
"If u spell 'swag' backwards, it's 'gay'. coincidence??" wrote the openly gay "Old Town Road" rapper.
"Dear @itsjojosiwa I have never been more proud in my life! Happy for you and happy for how you're going to change the world. Children need to see this!" Todrick added with a crying-face and rainbow flag emoji, to which Siwa responded, "I Love u toddyyyy!!!"
One fan, retweeted by Siwa herself, wrote: "If you don't think jojo siwa coming out as gay is a big deal; just remember that there are lgbt kids that watch her videos that may have felt so alone with their identity and seeing the person they look up to coming out makes them feel safer and more comfortable with themselves."
See more reactions to JoJo Siwa's coming-out post below:
if u spell "swag" backwards, it's "gay". coincidence??

— nope (@LilNasX) January 22, 2021