Alex Van Halen Offers Brutally Honest Take On David Lee Roth's Lyrics
By Andrew Magnotta @AndrewMagnotta
January 25, 2021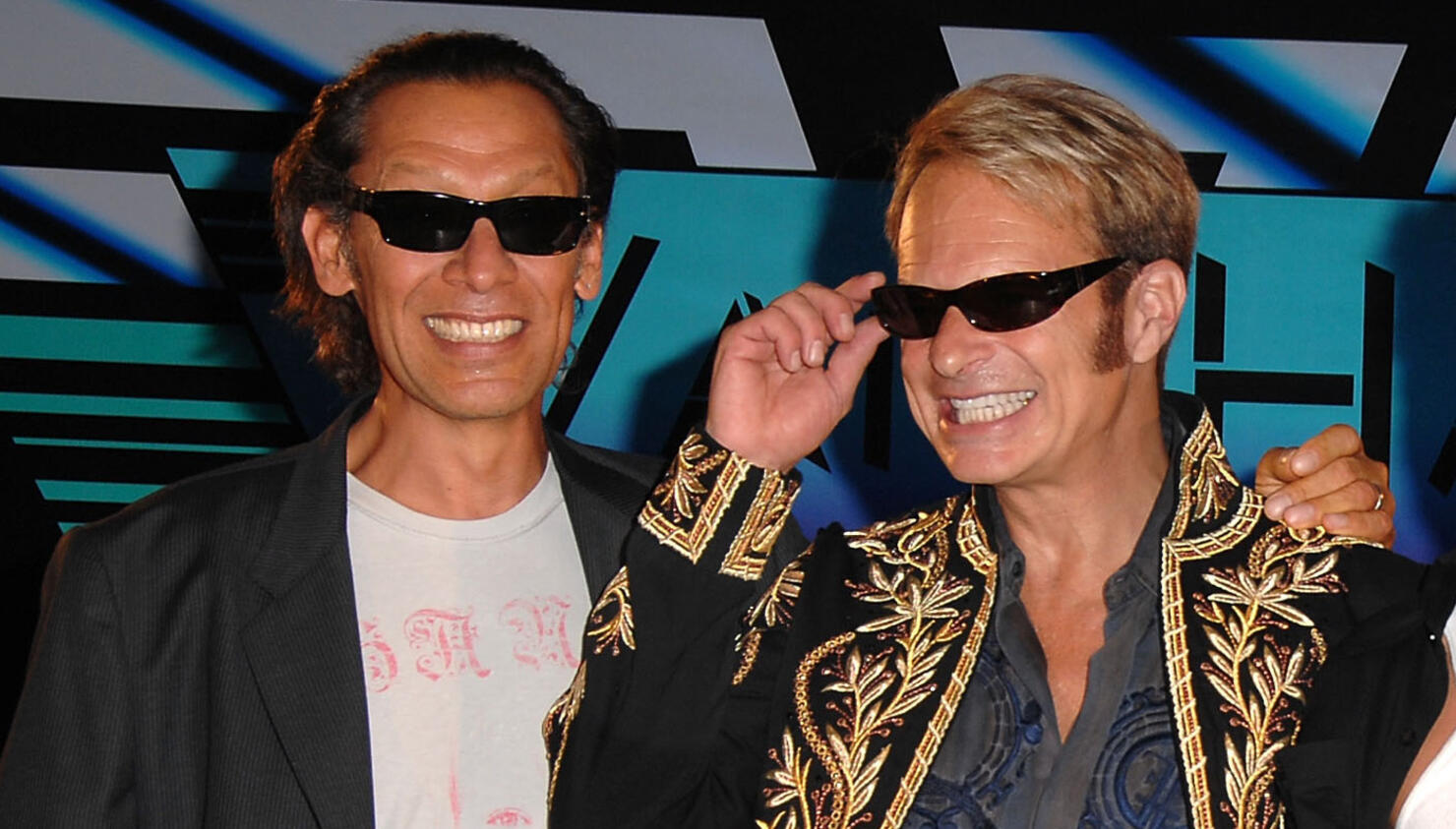 Alex Van Halen discussed his band's unconventional relationship with frontman and co-founder David Lee Roth in a newly published interview, given prior to Eddie Van Halen's death this past October.
Alex described the Van Halen brothers' relationship to Roth in a conversation with Modern Drummer. He acknowledged the "strange chemistry" between musicians from opposing schools of thought.
Whereas the Van Halens were dedicated rockers, serious about their musicianship, Roth was more of an entertainer who would have been just as comfortable on a talk show as on a stadium tour.
The differences led to great music, but also plenty of well-documented battles between the brothers and Roth. Alex says it made having a producer an invaluable addition to the early Van Halen sessions.
"One of the things that made everything work was that we came from opposite ends of the spectrum," Alex explained. "Dave was vaudeville. ... Ed and I were coming from Cream, Led Zeppelin, Black Sabbath. So having that strange chemistry is what made it work, oddly enough. But you do need a mediator. Otherwise we would never have gotten anything done."
As a drummer, Alex says he made a point of accepting directions from Roth, before turning his parts into whatever he thought they should be
"If Dave came in with a song, I would respect how they heard it," he continued. "And then it's the old trick, 'Keep your friends close and your enemies closer!'And that means, 'Okay, I'll listen to you, but then I'm gonna make it mine. And by the end of the process it will sound nothing like what you hummed me.'"
Regarding Roth's songwriting, Alex noted the contrast between Roth and his eventual Van Halen replacement Sammy Hagar.
Hagar "has a great rhythmic sense and of course that voice," the drummer pointed out. "Dave was much more of a poet. Dave is creative — 90 percent of it is garbage, but that 10 percent is f---ing worth it."
The typically private Alex has yet to grant any interviews following his younger brother's death, releasing only a brief statement the day after the news broke. Longtime Van Halen bassist Michael Anthony recently confirmed that the two had recently gotten in touch again.
Anthony added that he hopes to reconnect with Alex as a friend after the drummer had more time to grieve.
Photo: Getty Images