First Dogs Champ And Major Have Officially Moved Into The White House
By Emily Lee
January 25, 2021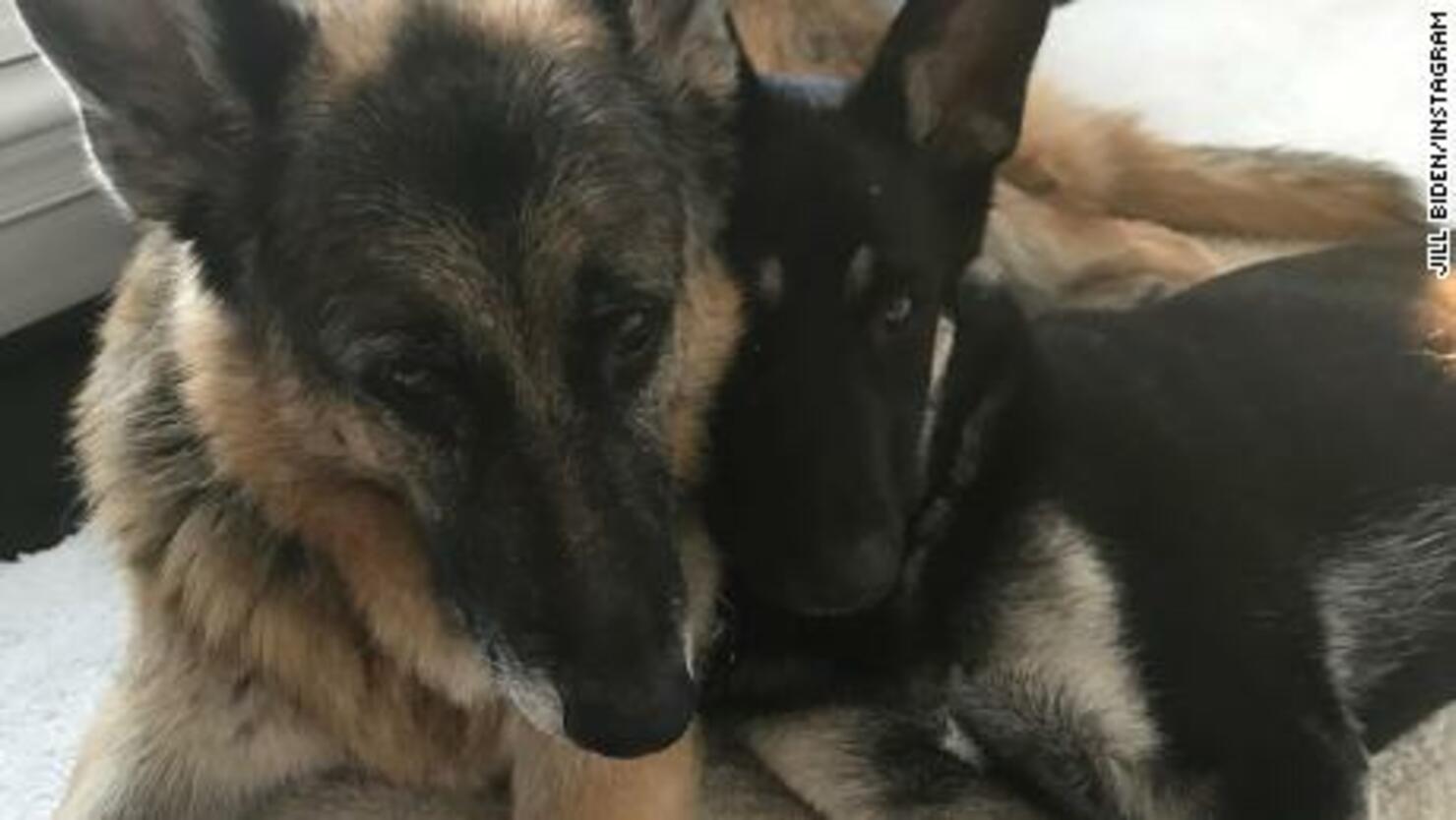 The First Dogs have finally arrived at the White House!
On Sunday (January 24), President Joe Biden and First Lady Dr. Jill Biden's two German shepherds, Champ and Major, officially moved into their new home. Though the rest of the Biden family moved into the residence at 1600 Pennsylvania Avenue following the inauguration, Champ and Major arrived fashionably late.
"The First Family wanted to get settled before bringing the dogs down to Washington from Delaware," Dr. Biden's press secretary Michael LaRosa told CNN in a statement. "Champ is enjoying his new dog bed by the fireplace, and Major loved running around on the South Lawn."
📸: The First Dogs arrived at the White House Sunday, including Major, the first rescue dog ever to live in the White House.

The Biden family wanted to get settled in the White House before moving Champ and Major from Delaware to Washington, per First Lady Jill Biden's office. pic.twitter.com/lAhZrD7Dbx

— ABC News (@ABC) January 25, 2021
The Biden family welcomed Champ into their home back in December 2008—just a few short weeks after now President Biden became the Vice President-Elect for former President Barack Obama. Major, however, joined the Biden family just two short years ago in November 2018. Major is the first shelter dog to make it all the way to the White House. To honor Major's accomplishment, the Delaware Humane Association—the shelter the Bidens adopted Major from—hosted a virtual "Indoguration Party."
Champ and Major may be getting another sibling in the future, too. While chatting with Fox 5 in Washington, Dr. Biden said she would "love to get a cat" once they were settled in the White House. "I love having animals around the house."
White House press secretary Jen Psaki responded to speculation about when, exactly, the First Family would be bringing home the new cat. "I'm also wondering about the cat, because the cat is going to dominate the internet whenever the cat is announced and wherever that cat is found," Psaki said on Sunday.
Photo: Jill Biden