Joe Biden Repeals Trump's Transgender Military Ban
By Hayden Brooks
January 25, 2021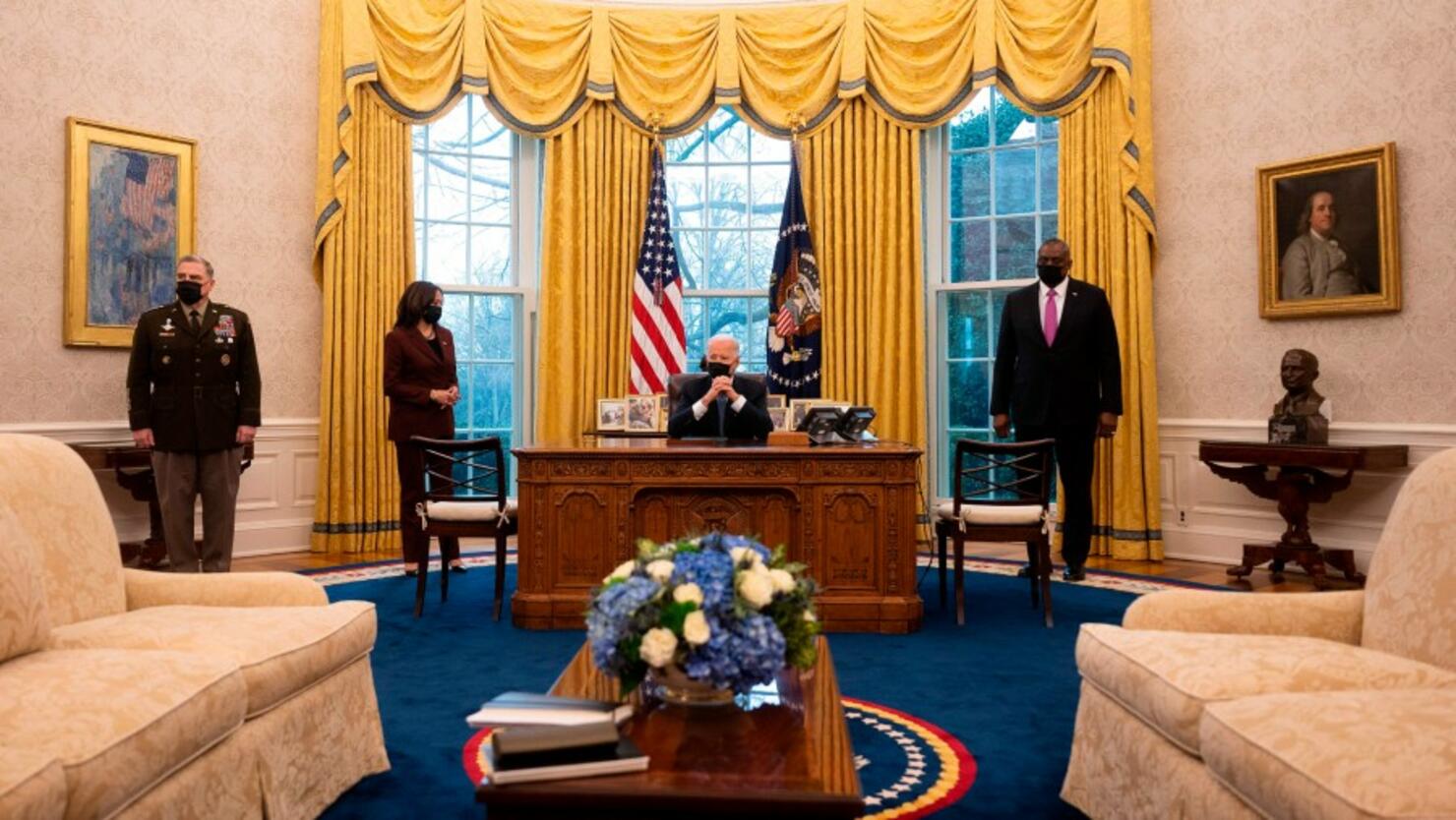 President Joe Biden signed an executive order, alongside Defense Secretary Lloyd Austin, to repeal Donald Trump's ban on transgender people enlisting in the United States military.
"This is reinstating a position that the previous commanders and, as well as the secretaries, have supported. And what I'm doing is enabling all qualified Americans to serve their country in uniform," Biden said from the Oval Office before signing the executive order on Monday (January 25).
The newly confirmed Defense Secretary previously shared his support in overturning the ban. "If you're fit and you're qualified to serve and you can maintain the standards, you should be allowed to serve and you can expect that I will support that throughout," Austin said at his confirmation hearing.
"No one will be separated or discharged from the military or denied reenlistment on the basis of gender identity, and for those transgender service members who were discharged or separated because of gender identity, their cases will be reexamined," White House press secretary Jen Psaki said during a White House briefing. "President Biden believes gender identity should not be a bar to military service and that America's strength is found in its diversity. America is stronger around the world when it is inclusive."
Previously, an insider told Reuters of the action, marking the latest effort that the Biden administration has performed to roll back much of Trump's policies. Back in July 2017, Trump caught heat after reversing Barack Obama's decision to allow transgender people to serve openly and receive medical care to transition genders. Current transgender military personnel were allowed to continue serving, but new recruits were kept out.
Photo: Getty Images