Phoebe Bridgers Reveals How Her Trip To Japan Turned Into Her Song 'Kyoto'
By Taylor Fields
January 25, 2021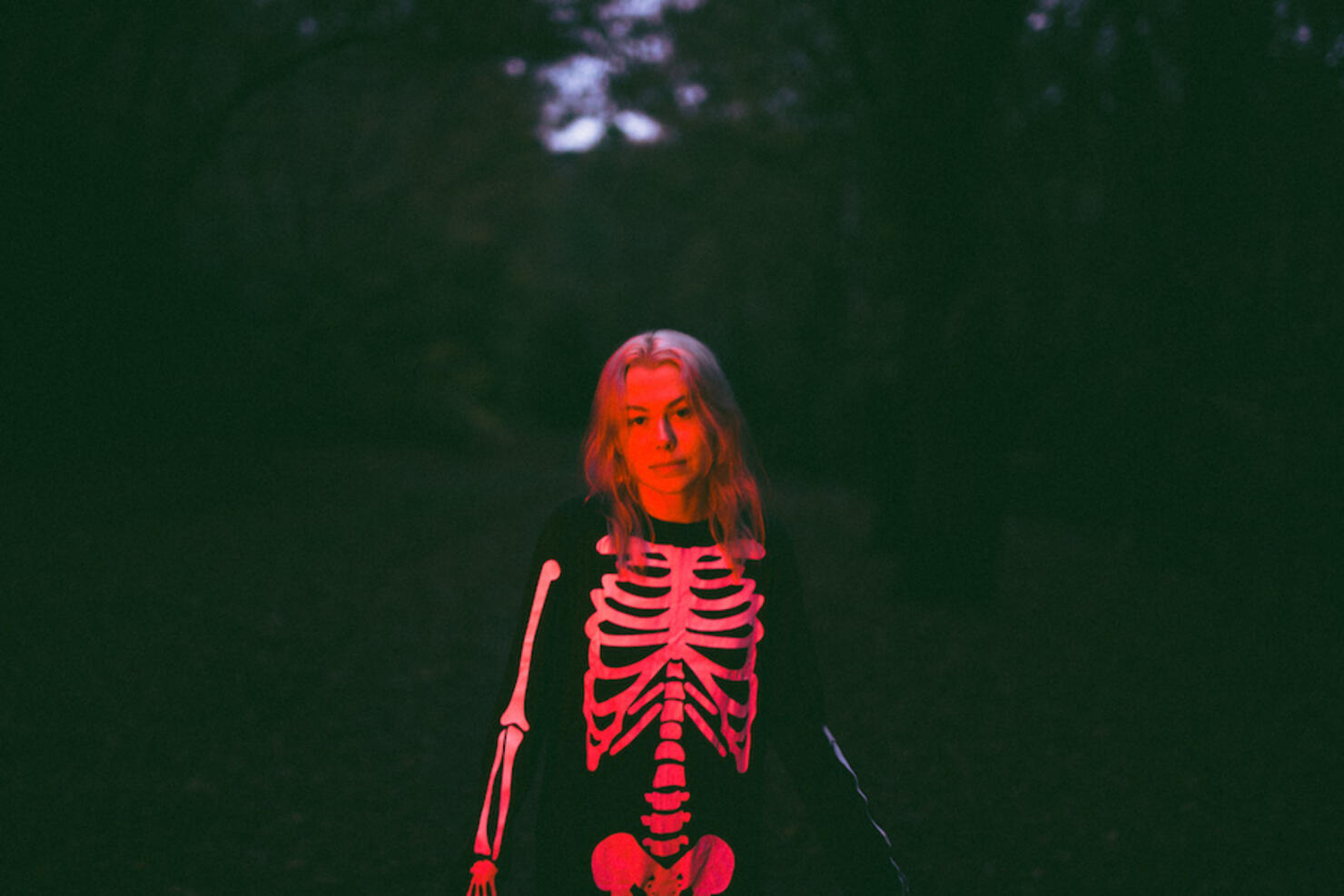 Phoebe Bridgers is showing fans what life on the road is like in her single "Kyoto," specifically while on a trip to Japan, and is opening up about the track as iHeartRadio's new On The Verge artist.
"Kyoto" is off of Bridgers' latest album, Punisher, which she released in June 2020, following her 2017 debut record, Stranger in the Alps. Phoebe tells us that she wrote "Kyoto" while on tour in Japan and was "hitting a roadblock with writing." She simply began describing what was happening around her in a "sing-song voice" as a joke, and it eventually turned into a song. Bridgers explained, "It kind of turned into a real song that I then finished when I got home from tour. And it's kind of about how I feel bored on tour and bored when I'm home. It's the same feeling. And I'm always like, 'Oh wow, I'm really gonna change my life when I go back on tour or when I get home,' and it never happens."
Phoebe added that although her trip to Japan was only four days, it made a "lasting impression." She tells us, "It's just the prettiest place I've ever been and I got to explore a lot. I feel like I did more in that four days than I did throughout the rest of the tour. And everybody thinks that the 7-Eleven lyric is like a depression lyric, but actually Japanese 7-Eleven's are like works of art where real adult people go and have lunch every day on purpose, not from depression, just because it's got great stuff."
One of Phoebe's favorite parts of "Kyoto" are the horns in the song, which are played by Bright Eyes' Nate Walcott, and as she recalls, "Nobody knew that he had a chipped tooth and was in excruciating pain all day. But you can't tell in the song, [it] sounds pretty cheery to me."
While "Kyoto" is full of meaning, some of Bridgers' favorite lyrics are actually some of the lyrics you might not expect. She tells us, "I like the ones that are kind of funny, like, 'I'm gonna kill you,' I think that's funny. I talk about Scorpios in the song ("Born under Scorpio skies"), that's funny. Scorpios are rough to have around, but also the best. I surround myself with Scorpios. I tried to fit JPL, like Jet Propulsion Laboratory, into this song, but it didn't fit. So, I had Goodwill instead, and I smile every time I sing that too."
"Kyoto" received Grammy nominations for Best Rock Song and Best Rock Performance, and Phoebe scored two more Grammy noms for Best Rock Album for Punisher, as well as Best New Artist. She tells us of the moment she found out about the good news, "Well, I was asleep, and then I woke up to a storm of text messages and I was like, either someone's dead or something good happened. But yeah, it was really nice. My mom actually bought a bottle of champagne, like two days before, just in case anything happened with the Grammys, which is hilarious and preemptive. Thanks mom, for that. But yeah, couldn't believe it."
Listen to "Kyoto" on iHeartRadio.