Rudy Giuliani Sued By Dominion Voting Systems For $1.3 Billion
By Bill Galluccio
January 25, 2021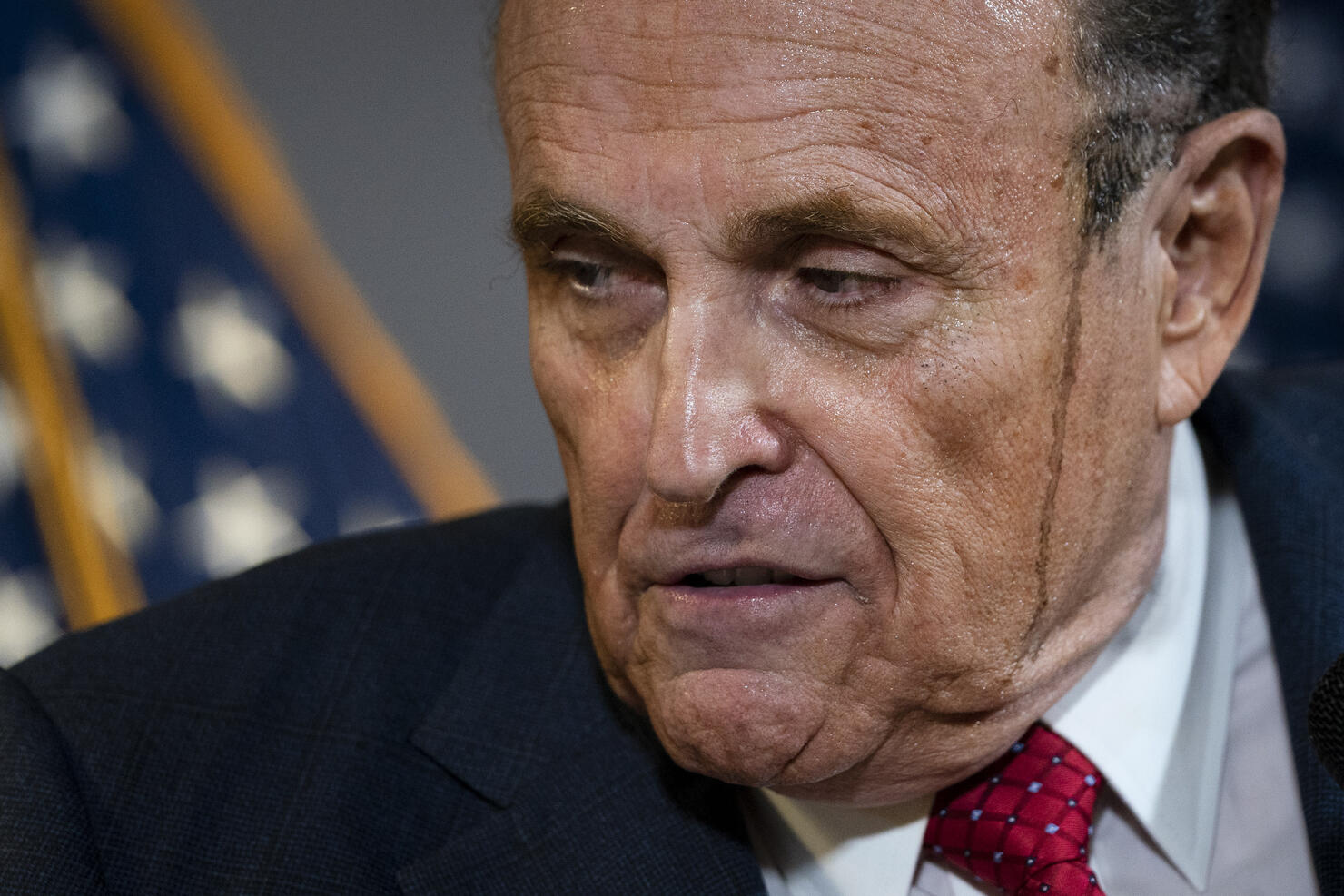 Dominion Voting Systems filed a massive defamation lawsuit against Rudy Giuliani over numerous false claims he made about the voting technology company following the presidential election.
"Just as Giuliani and his allies intended, the Big Lie went viral on social media as people tweeted, retweeted, and raged that Dominion had stolen their votes. While some lies -- little lies -- flare up on social media and die with the next news cycle, the Big Lie was different," Dominion wrote in the lawsuit. "The harm to Dominion's business and reputation is unprecedented and irreparable because of how fervently millions of people believe it."
Dominion accused Giuliani of continuing to spread lies about election fraud even after receiving a cease-and-desist order. They sent him a second letter on January 10 demanding that he retract his statements.
"Giuliani has not retracted his false claims about Dominion, and many of his false and defamatory television and radio appearances and tweets remain available online to a global internet audience. Indeed, to this day, he continues to double down on the Big Lie," the lawsuit noted.
Dominion is seeking $1.3 billion in damages from former President Donald Trump's lawyer. The company estimates it could lose up to $200 million in profits over the next five years as a result of the misinformation campaign.
Dominion has also filed a defamation suit against Sidney Powell for making similar claims of election fraud.
Photo: Getty Images