Several Teams Mentioned As Potential Trade Destinations For Aaron Rodgers
By Jason Hall
January 25, 2021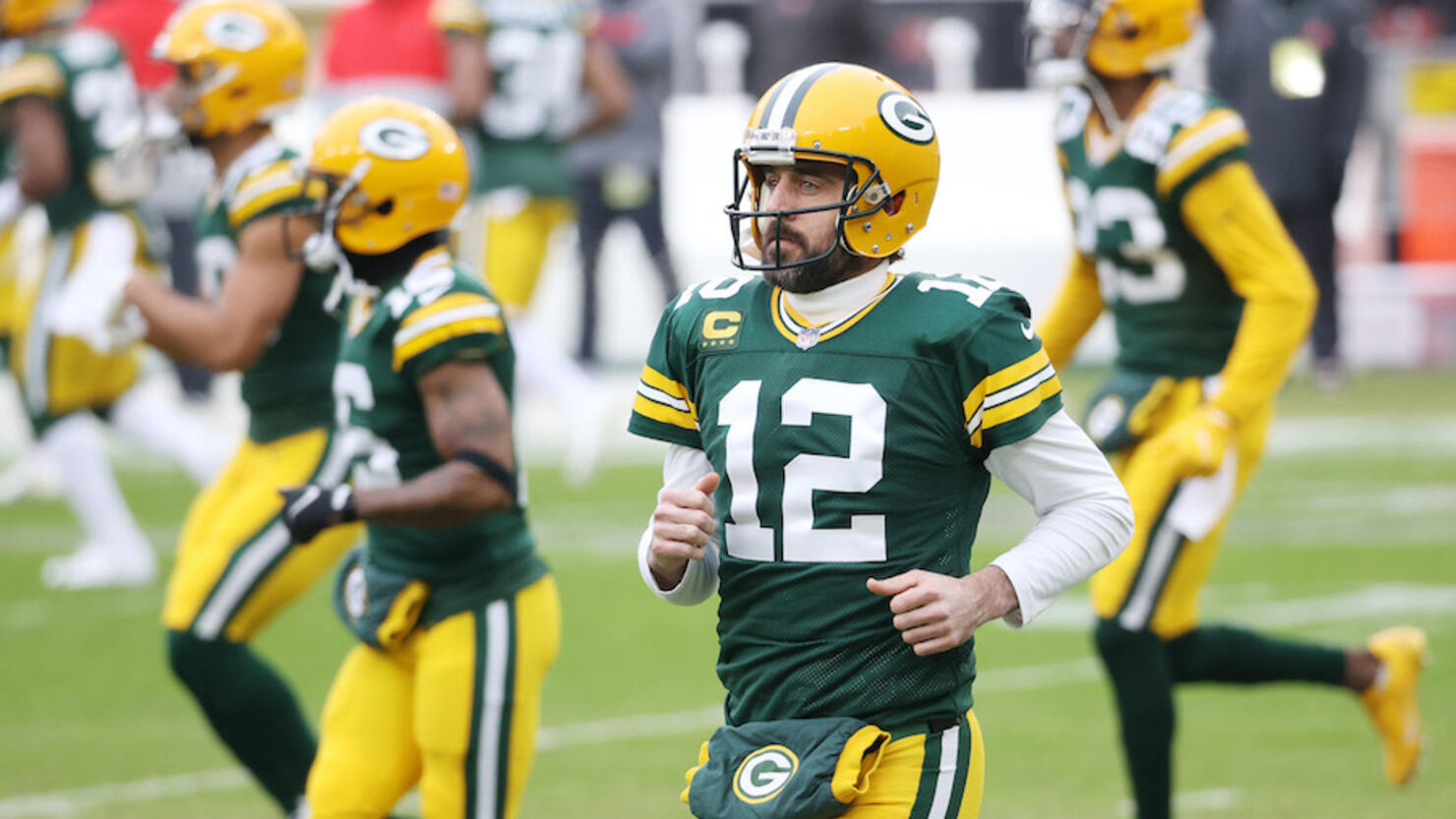 Speculation regarding Aaron Rodgers' NFL future is continuing to grow.
Following the Green Bay Packers' 31-26 NFC Championship Game loss to the Tampa Bay Buccaneers, ProFootball Talk reported six teams -- the San Francisco 49ers, New England Patriots, Pittsburgh Steelers, Las Vegas Raiders, Indianapolis Colts and New Orleans Saints -- as top potential trade destinations for Rodgers in 2021.
Rodgers has spent his entire career in Green Bay since being selected No. 24 overall in the 2005 NFL Draft, which saw him serve as a backup and eventual heir to eventual Pro Football Hall of Famer Brett Favre during his first three seasons. The Packers made a similar move in the 2020 NFL Draft, selecting Jordan Love at No. 26 overall, choosing to draft Rodgers' possible future replacement instead of getting the former Super Bowl MVP some offensive help with their first-round pick, leading to the initial speculation of a possible split.
Top potential Aaron Rodgers destinations in 2021: 49ers, Patriots, Steelers, Raiders, Colts, Saints.

— ProFootballTalk (@ProFootballTalk) January 25, 2021
Rodgers responded by putting together one of the best seasons of his career, recording an NFL best 48 touchdowns, 70.7 completion percentage and 9.1 touchdown percentage, as well as 4,299 yards and just five interceptions, while leading Green Bay to an NFC best 13-3 regular season record.
But Sunday's NFC Championship Game loss, as well as Rodgers seemingly disagreeing with a questionable decision to kick a field goal in the red zone while trailing late in the third quarter during his postgame press conference, continued speculation that the 2020 NFL MVP Award frontrunner would ask to be traded elsewhere this offseason.
Rodgers' current contract includes a more than $37 million cap hit in 2021 and a nearly $40 million hit in 2022, according to OverTheCap.com.
Photo: Getty Images